Our Safety Advocacy
Truck safety advocacy is one of our core values. Our attorneys are committed to donating time and money to various truck safety and highway advocacy groups, including to Roadsafe America and the Institute for Safer Trucking.
In addition, Andy Young supports and volunteers at AnnaLeah & Mary for Truck Safety.  Andy first began working with these safety organizations as part of an Underride Roundtable hosted by the Insurance Institute for Highway Safety (IIHS).  Andy served on the IIHS Underride Roundtable's organization committee and acted as moderator for two events and symposiums in 2016 and 2018.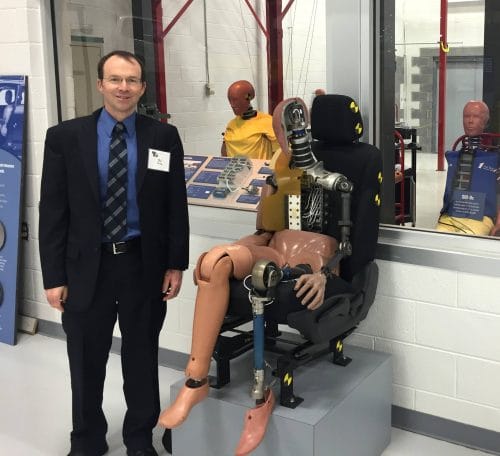 Andy also helped drive a truck and trailer fitted with a sideguard to a Washington D.C. crash test event hosted by AnnaLeah & Mary for Truck Safety and StopUnderrides.org. At the event, Andy served as the facilitator and spokesperson during three crash tests and moderated a panel discussion of truck industry experts.  Several U.S. House of Representatives and U.S. Senate legislative staff personnel attended this event.  As a result, Andy was invited to testify before the U.S. House of Representatives alongside the President of the American Trucking Associations, the President of the Owner-Operator Drivers Association (OOIDA) and other industrywide leaders.  Andy has also testified before the Ohio Senate as a member of OOIDA and as the chair of the OAJ's Truck Safety Section.  Michael Leizerman also has testified in Washington, D.C. before the Motor Carrier Safety Advisory Committee (MCSAC) of the U.S. Department of Transportation (DOT) Federal Motor Carrier Safety Administration (FMCSA).
Our firm is donating funds to pay for side underride guards as a pilot program for five City of Cleveland garbage trucks.  Andy Young also is a founder of the City of Cleveland's Vision Zero Taskforce and currently serves on three of the City of Cleveland's Vision Zero subcommittees.
Five Essential Truck Safety Solutions