Publications and Lectures on Truck Crash Law
Michael and Rena Leizerman co-authored Litigating Truck Accident Cases, a three-volume treatise published by Thomson Reuters Corporation, the largest legal publisher in the world. The treatise is updated every year and is the definitive source on truck accident law and litigation, with over $1 million in sales. We are passionate about staying at the forefront of developments in truck accident law and technology and about educating other lawyers and the public about these issues.
Collectively, attorneys Andy Young and Rena Leizerman have published eight articles for the AAJ Trucking Litigation Group's Journal of Trucking Litigation. Both have also published numerous articles for various other organizations and have been quoted in trucking industry trade publications. Michael Leizerman and Andy Young have been interviewed by television news media, radio show hosts, and quoted in web media. And Rena Leizerman was a guest on the public radio program "Your Legal Rights" to discuss and answer questions about new safety technology and catastrophic truck accidents.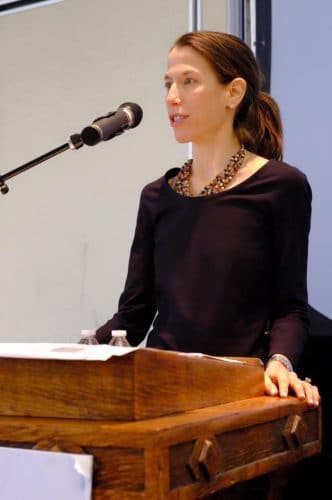 Our attorneys frequently are invited to lecture and teach the essentials of truck accident law and trial strategy. Our lawyers collectively have spoken on over 200 occasions before lawyers and legal professional associations throughout the country and in Canada. See here for our upcoming speaking schedule.
While many co-counsel bring us into their cases solely to maximize recoveries for their clients, some also elect to use the experience to gain 1-1 training in truck accident law and litigation. We welcome the opportunity to share our knowledge and experience with lawyers all across the nation.
Both Michael Leizerman and Ellen McCarthy have served as adjunct professors to the University of Toledo College of Law and the Cleveland Marshall College of Law, respectively. Rena Leizerman currently teaches an advanced seminar in truck collision law and practice at the University of Toledo College of Law. We believe this the only accredited course on trucking litigation offered anywhere in the country. Rena also share her briefs and research on complex trucking law issues with lawyers all across the country.