Gemini Transport, LLC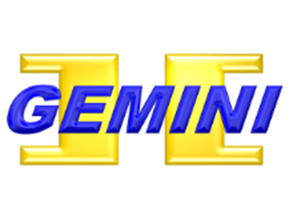 Our law firm has been involved in one or more claims or cases against this motor carrier. Gemini Transport is an American interstate motor carrier with 84 vehicles and 81 drivers as of 2020.
As of September of 2020, motor carrier inspectors found approximately 1 in 6 (16.4%) of all commercial motor vehicles operating under Gemini Transport authority (US DOT #1035057) to be out of service. This means the trucks had such significant safety violations that motor carrier inspectors immediately declared them to be illegal to be on the road.
Links to some publicly available documents:
FMCSA Conditional Rating Letter 2005
FMCSA Complaint 2007
FMCSA Unsatisfactory Rating Letter 6/8/2011
FMCSA Notice of Claim 2011
FMCSA Report 2011
FMCSA Review 2011
FMCSA Order to Cease All Interstate Transportation 7/19/11
FMCSA Conditional Rating Letter 8/8/11
FMCSA Agreement 2011
FMCSA Order to Show Cause 10/11/11
FMCSA Order to Cease All Interstate Transportation 11/7/11
FMCSA Warning Letter 2013
FMCSA Compliance Review 2015
FMCSA Notice of Claim 2015
FMCSA Rating Upgrade Denial 2015
FMCSA Agreement 2015
FMCSA Memo re: Safety Rating 2015
You can serve a lawsuit on Gemini Transport through their registered agent to receive service of process under 49 Code of Federal Regulations 366 at the following address in each state:
| State | Representative Name/ | Address |
| --- | --- | --- |
| AK | ATTORNEY'S PROCESS SERVICES, INC. | 645 G STREET 100 PMB #585 |
| AL | GERALD D. COLVIN | 1910 – 1ST AVENUE N |
| AR | DEBORAH L WEBB | 1522 1/2 E RACE AVENUE |
| AZ | GARY T DOYLE | 2929 N 45TH ST STE 120 |
| CA | RITA SOLIZ | 2419 NIELSEN STREET |
| CO | SHERYL SINCLAIR | 6073 W 44TH AVE., STE: 101 |
| CT | EDWARD M. TABER | 87 MILLBROOK CT. |
| DC | STUART YEAGER | 1050 17TH ST NW STE 600 |
| DE | JAMES A. COHEE | 40 ATLANTIC AVE |
| FL | OPEN FREIGHT, INC. / LORRIE DOWNEY | 44251 BELLAMY LANE |
| GA | THE FINANCIAL INTEGRITY GROUP/ DAWN RICHARDSON | 410 E TAYLOR ST STE G |
| IA | BRENDA K WASHBURN | 615 S LEWIS BLVD |
| ID | LORI THOMPSON | 6301 OVERLAND RD., STE. 102 |
| IL | LINDA BLISSET | 932 S SPRING ST |
| IN | PAMELA WARNER | 306 E COLUMBIA ST |
| KS | MARCIA STITHEM | 2900 S TOPEKA BLVD. |
| KY | ETHAN DONOHOO | 106 EAST 12TH STREET |
| LA | D CHANCE MCNEELY / LMTA | 4838 BENNINGTON AVE |
| MA | JAMES M BURNS | 785 WILLIAMS ST#428 |
| MD | DIXIE C. NEWHOUSE | 13120 INGRAM DRIVE |
| ME | BRIAN PARKE | 142 WHITTEN RD (P O BOX 857) |
| MI | DEBORAH HENDERSHOT | 1440 WOODLAND PARK DRIVE |
| MN | ROBERT H. SANFT, II | 2353 RICE STREET #232 |
| MO | PARSON AND NUNAN, INC. | 106 N. FOURTH |
| MS | ROBERT C. LEE | 6055 HWY 18 WEST |
| MT | TAMRA HERRING | 1224 HWY 87 EAST |
| NC | ROBERT SMITH | 2001 SHANGRI-LA LANE |
| ND | MELISSA DIXON | 3101 39TH ST., SW |
| NE | CINDY SOLLER | 828 LAKE AVE STE B |
| NH | DOUGLAS F. GREEN | 28 MIDDLE STREET |
| NJ | JAMES CORSEY | 600 BIRCHFIELD ROAD STE 601 |
| NM | JERRY HAYES | 4809 JEFFERSON ST NE |
| NV | SIERRA TRUCK LICENSING LLC / MILLARD KEWANYAMA | 2180 KLEPPE LANE #204 |
| NY | TODD PINSKY | 5790 WIDE WATERS PRKWY STE 250 |
| OH | DESIRAE KINA | 827 CHERRY LANE |
| OK | PEGGY MAEGER | 1018 N 4376 ROAD |
| OR | IRENE NORRIS | 2629 SE 166TH |
| PA | JOHN IRWIN/ COMPLIANCE NAVIGATION SPECIALISTS | 58 COPPERFIELD CIRCLE |
| RI | ROBERT MEGA | 300 WAMPANONG TRAIL |
| SC | ROBERT D MOSELEY JR | 4324 WADE HAMPTON BLVD STEB |
| SD | TRUCK PROCESS AGENTS OF AMERICA INC | 1553 NW 2ND STREET |
| TN | LISA BLACKWELL | 1477 JOPPA ROAD |
| TX | INTERNATIONAL BORDER TRUCKING COMPLIANCE SERVICE INC | 1519 WYOMING |
| UT | ED MILES | 1480 SOUTH PIONEER ROAD |
| VA | MARIA PEREZ | 9000 STREAMVIEW LANE |
| VT | IIERDON MAYER | 28 VERMONT RTE 110 POB 59 |
| WA | TRUCKING COMPLIANCE & CONSULTING LLC | 19435 68TH AVE S #S100 |
| WI | MEGAN GROSSMUELLER | 13007 W FOREST DR |
| WV | CONNIE COLE | 383 CHERRY GROVE RD. |
| WY | SALLY ADAMS-REINHART | 400 E 1ST STREET STE. 308 |