Illinois Becomes Most Recent State to Reject Business Immunity Defense for Trucking Company Negligence
On April 21, 2022, The Illinois Supreme Court came to a monumental decision that overruled the Business Immunity Rule that was previously law in Illinois. In truck crash cases, particularly those that result in wrongful death, paralysis, or amputation, trucking companies will use any and all legal theories to evade the responsibility and consequences of their own wrongdoing. By rejecting the Business Immunity Rule as a defense, in Illinois, businesses can no longer claim immunity from their own negligence by assuming responsibility for an employee working for them at the time negligence occurred.
Illinois joins states like Alabama, Georgia, Kansas, Kentucky, Ohio, Oklahoma, and Colorado, in protecting its citizens by closing a legal loophole that allows trucking corporations to not pay truck crash victims the large settlement and verdict amounts that justice demands when a catastrophic truck crash occurs.
ABOUT THE BUSINESS IMMUNITY RULE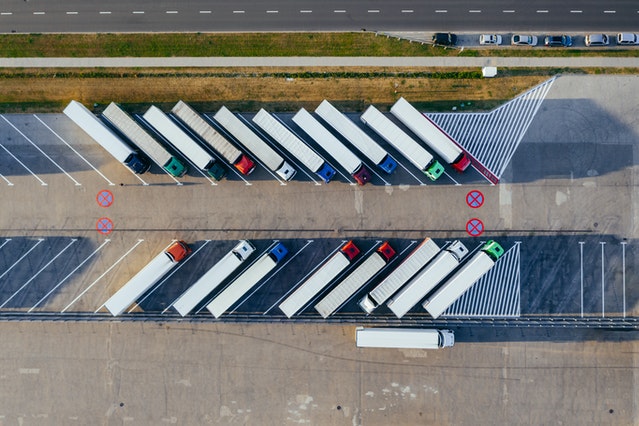 The Business Immunity Rule (sometimes referred to as the McHaffie Rule or Preemption Rule) has its origins in a 1950 Maryland case, but corporations found renewed interest in the rule after a 1995 Missouri Supreme Court case known as McHaffie v. Bunch.
Case Summary
In February 1989, a vehicle traveling eastbound on I-44 crossed into westbound traffic, struck a guard rail, and collided with a westbound tractor-trailer. The passenger of the eastbound vehicle (McHaffie) was left with permanent mental and physical disabilities. In the subsequent case, in addition to the negligence of the driver of the passenger vehicle (Bunch), it was argued that the driver of the tractor-trailer (Farmer) was also at fault because he failed to keep a careful lookout and could have stopped, slowed, or swerved his vehicle to avoid the crash.
It was further argued that because the driver of the tractor-trailer (Farmer) was an acting employee of Bruce and Rumble, Bruce and Rumble was liable for their driver's (Farmer) negligent driving. This then brought about negligent hiring claims alleging that Bruce and Rumble had negligently hired, trained, and supervised their driver.
In spite of the ample evidence to suggest Bruce and Rumble's driver training, hiring practices, safety protocols, driver logs, and overall supervision of its drivers were woefully inadequate, the evidence did not lend itself to concluding these negligent safety protocols and driver operations were directly responsible for causing the plaintiff's injuries.
In other words, the logic used asserted that even if Bruce and Rumble maintained these dangerous business practices, if their driver had not been negligent, the crash would not have happened.
Many truck crash defense attorneys like to apply this Missouri Supreme Court ruling to their own case and claim that if their company takes ownership of its driver's actions, any evidence to say that they have unsafe business practices is then not relevant to the case.
WHY IT MATTERS
While some may argue this thought process has merit, the logic quickly falls apart once you realize that all truck crashes are the result of a cascade of bad decisions made by several parties; the decisions of the truck driver on the day of a truck crash are only a small part of that equation. Contributory elements to a catastrophic truck crash that a trucking company –and only a trucking company — is responsible for can include things like failing to provide resources for proper vehicle maintenance, incentivizing truck drivers to drive dangerously to maximize delivery expedience, inadequate driver programs for its employees, and more.
The Business Immunity Rule is just one of the many ways trucking companies continue to hurt truck crash victims and their families long after the crash occurred. In our opinion, the justification most trucking companies use when invoking the McHaffie Rule is neither compelling nor convincing. A truck driver's actions and a trucking company's policies and business practices are separate yet significant factors that both contribute to a cascade of events that end in tragedy for truck crash victims and their families.
To invoke the Business Immunity Rule is to draw a false equivalence between truck driver and truck company.
When the Business Immunity Rule is invoked, it blocks jurors from hearing all the facts in a case. And when a jury is deprived of the full scope of negligence that led to a truck crash, it is impossible for them to reach a fair verdict. At the end of the day, the business immunity rule hurts the victims of truck crashes and emboldens trucking companies to continue the dangerous business practices that end in roadway fatalities.
If the purpose of the justice system is to remedy the harm caused at the hands of various defendants and to deter further misconduct, then it is imperative that all parties are held accountable. To invoke the business immunity rule in a trucking case is to give these negligent trucking companies permission to evade any responsibility for their actions.
For Illinoisans, this Supreme Court ruling is a large step forward on the path to ensuring that all truck crash victims and their families receive justice. We encourage more states to follow suit because a truly just justice system cannot exist if the negligent parties in a truck crash are not held accountable publicly and financially.