Iowa State Trooper Tracy Bohlen is counting his lucky stars these days.
Recently, a semi-truck carrying batteries caught on fire after crashing into a ditch. According to WHO-TV, a man and a woman were inside the 18-wheeler and were able to escape after the driver kicked out the windshield.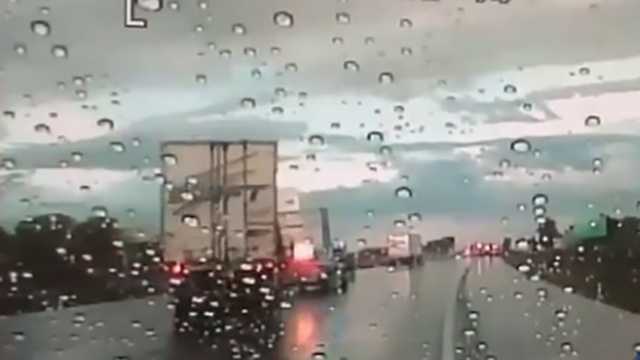 Courtesy: KCCI-TV
Trooper Bohlen was quick to arrive on scene and began directing traffic. However, in the middle of doing so the driver of a SECOND semi came through and lost control, sideswiping Bohlen's patrol vehicle.
"I've been struck before on the interstate with cars and stuff like that but I haven't been struck or been that close to an 80,000 pound semi," Bohlen stated. "This was definitely probably the closest call I've had in a long time.
Amazingly, dashcam video caught the whole thing on tape. The video shows the 18-wheeler coming up behind the patrol car, then slamming on its brakes. The semi cab makes it around the car, but the trailer brakes appear to lock up and the back end slides around and sideswipes it.
KCCI-TV reported that Bohlen was sitting in his patrol car when he saw the jackknifed semi in his rear view mirror. Fortunately, he was not injured. After watching the video for himself, Bohlen says he knows he's lucky to be alive.
This is not the first time Trooper Bohlen has been in the spotlight. In May, he made national headlines for saving a man whose heart had stopped as he was driving on one of Iowa's most crowded highways.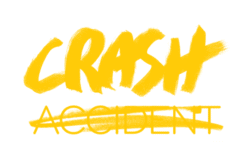 Crash. Not Accident.
The word "accident" is often used to describe devastating truck crashes. Many people in need of legal help will search for a "truck accident lawyer near me" or the "best truck accident attorney". We even use "accident" in our site name.
However, most truck "accidents" are not accidents at all.
Truck crashes are often caused by distracted, fatigued, poorly trained, or downright dangerous truck drivers and/or the unsafe business practices of the trucking companies and brokers that hired them. Every semi-truck accident lawyer at The Law Firm for Truck Safety is committed to helping those who have been irreparably harmed in commercial vehicle crashes and providing education to the public that crashes are not accidents.
"Once it's all over and then you have that opportunity to sit in your car and go, 'Wow this could have been a lot worse than what it was,'" he said.
The damage to Bohlen's car is estimated to be around $3,000. According to Iowa State Patrol officials, the driver of the second semi was ticketed for not moving over for emergency responders.
The State of Iowa actually has a 'move over law.' It requires drivers to move over or slow down when approaching emergency vehicles that are stopped or have their lights flashing.