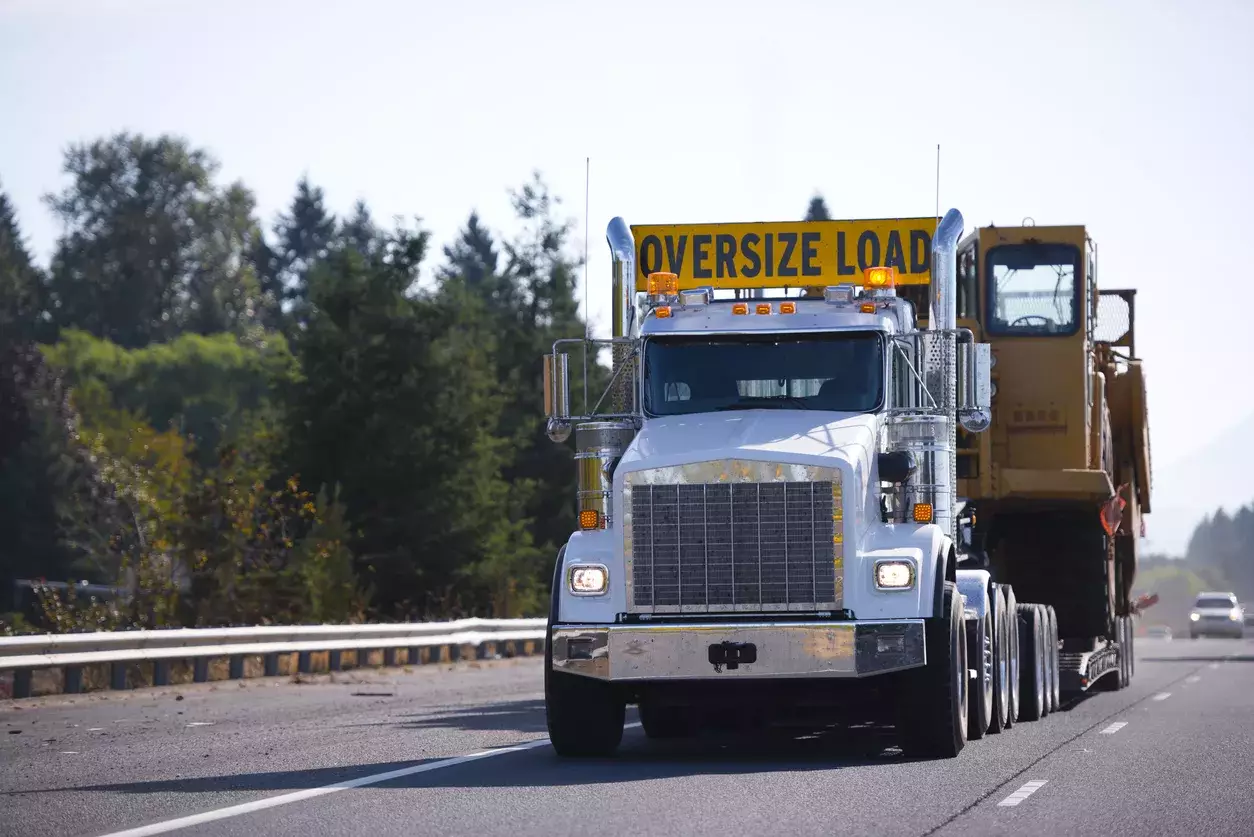 Practice Areas
Wide & Oversized Load Accident Attorneys
You don't have to navigate the complexities of an oversized load truck crash on your own. Our semi crash lawyers are here to support you, ensuring you receive the justice and compensation you deserve.
No other law firm knows trucks quite like us. Our trucking law expertise and trial experience allow us to win multi-million-dollar results year after year.
Our team of truck accident attorneys works tirelessly to help your family find justice in the wake of a catastrophic truck crash.
No other law firm knows trucks quite like us. Our trucking law expertise and trial experience allow us to win multi-million-dollar results year after year.
Our team of truck accident attorneys works tirelessly to help your family find justice in the wake of a catastrophic truck crash.
What Is the Difference Between a Wide Load and Oversized Load Truck?
Oversized load trucks and wide load trucks are two types of vehicles designed to transport large cargo. While both are very similar, the key difference between them is their dimensions and the types of loads they carry – wide load trucks focus on width, carrying loads that exceed the standard trailer width limit of 8'5".
On the other hand, oversized loads can exceed standard cargo limits in width, length, height, or weight.
This means that every wide-load truck is considered an oversized truck, but not every oversized load is considered a wide load.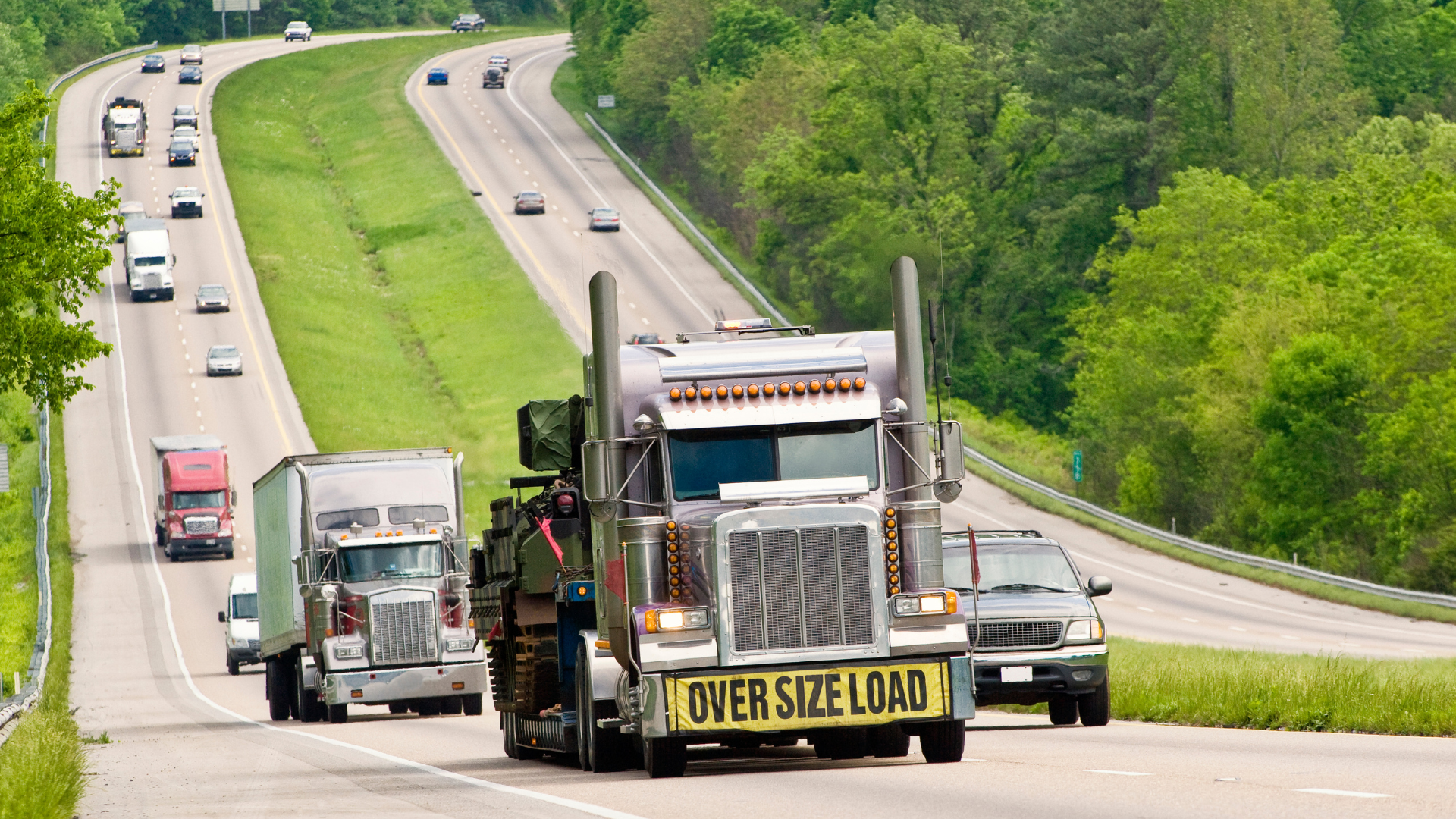 Many wide and oversized loads require special permits due to their exceptional dimensions and weight, often imposing restrictions such as limited access during specific times (eg. can only travel at night). The complex nature surrounding the logistics of oversized loads frequently requires the presence of pilot cars to ensure safe transit.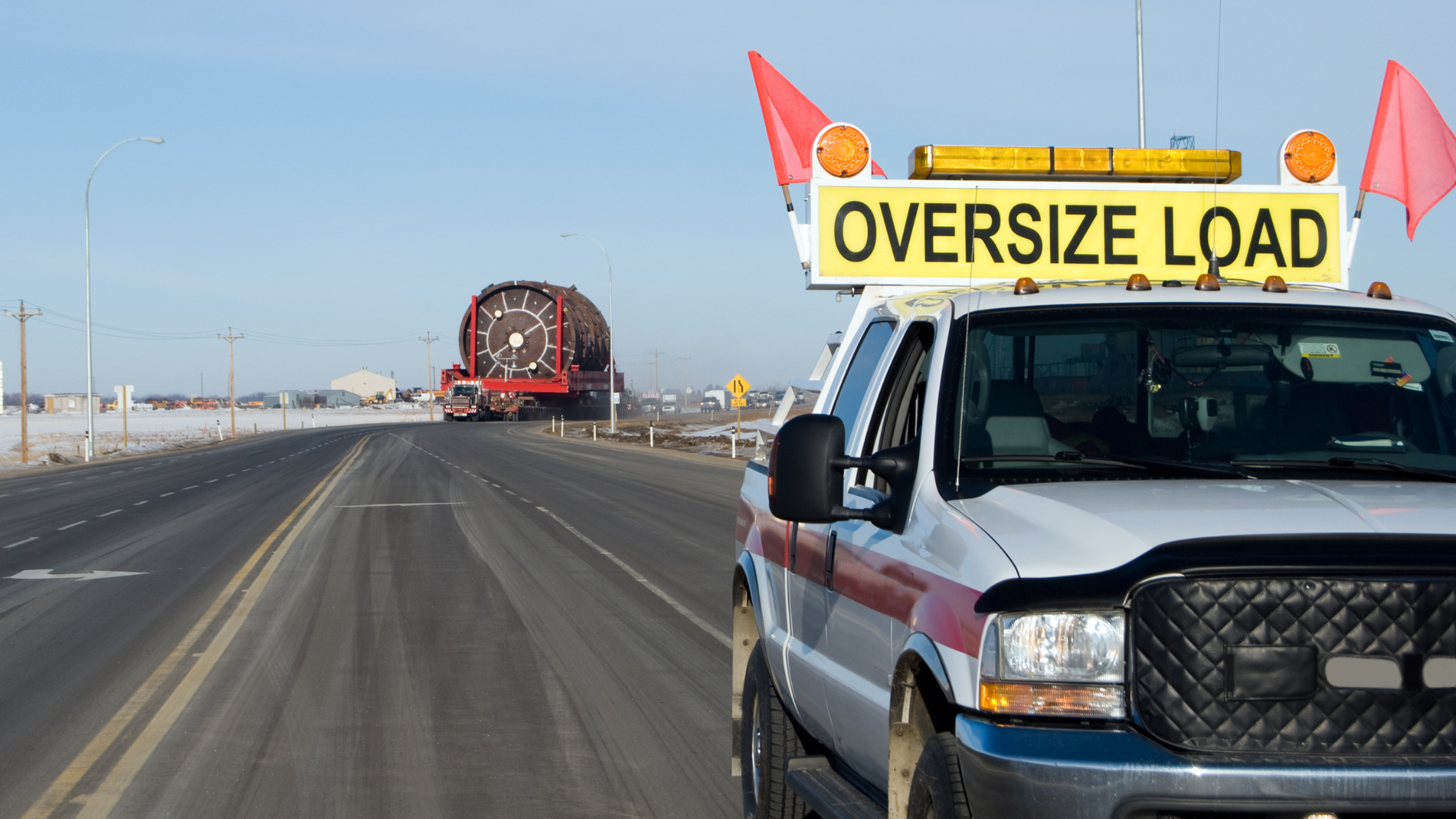 The Dangers of Wide and Oversize Load Trucks
It doesn't matter if a truck is oversized because of width, height, length, or weight; any type of oversized load poses a risk to other vehicles on the road.
Wide-load trucks, for instance, need more room to make turns due to their wide radius. This makes navigating corners or intersections challenging, and truck drivers behind the wheel of these vehicles must know how to operate these large trucks safely. When these vehicles are not operated or loaded properly, the outcome can be catastrophic.
Visibility, height clearance, and merging are also areas where truck drivers must take extra caution when hauling oversized loads.
How Can Oversized Trucks Cause Accidents?
There are several ways an oversized truck can cause an accident – rollovers, rear-end collisions, underrides – but the most common causes have to do with the height and width of the cargo.
Height Clearance Accidents
As mentioned, trucks carrying oversized loads have a higher probability of colliding with bridges, tunnels, power lines, or overpasses, due to the height of their cargo. In addition to damaging both the truck and the structure, these accidents also pose a threat to passing vehicles, especially if the cargo collides with oncoming traffic.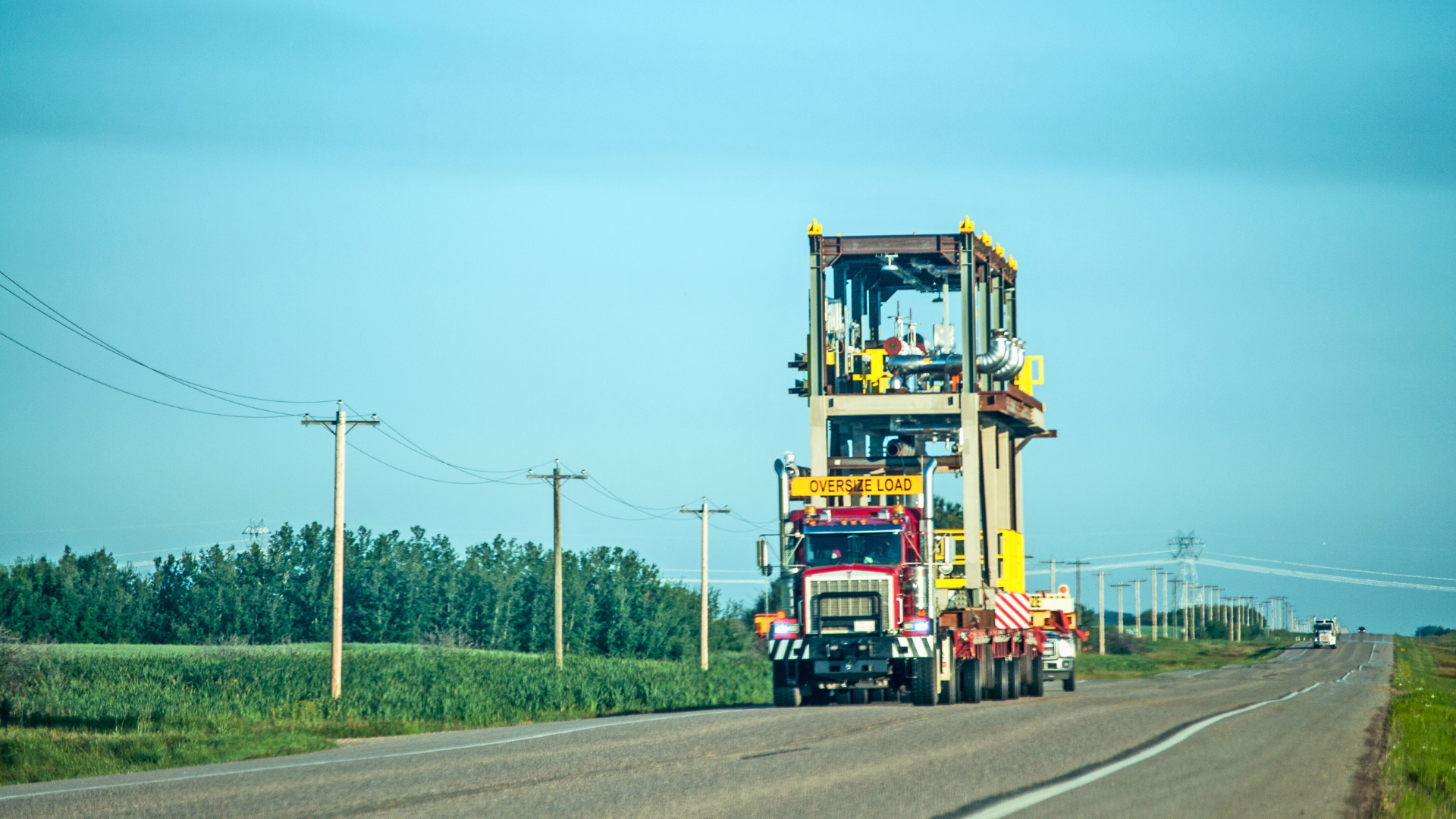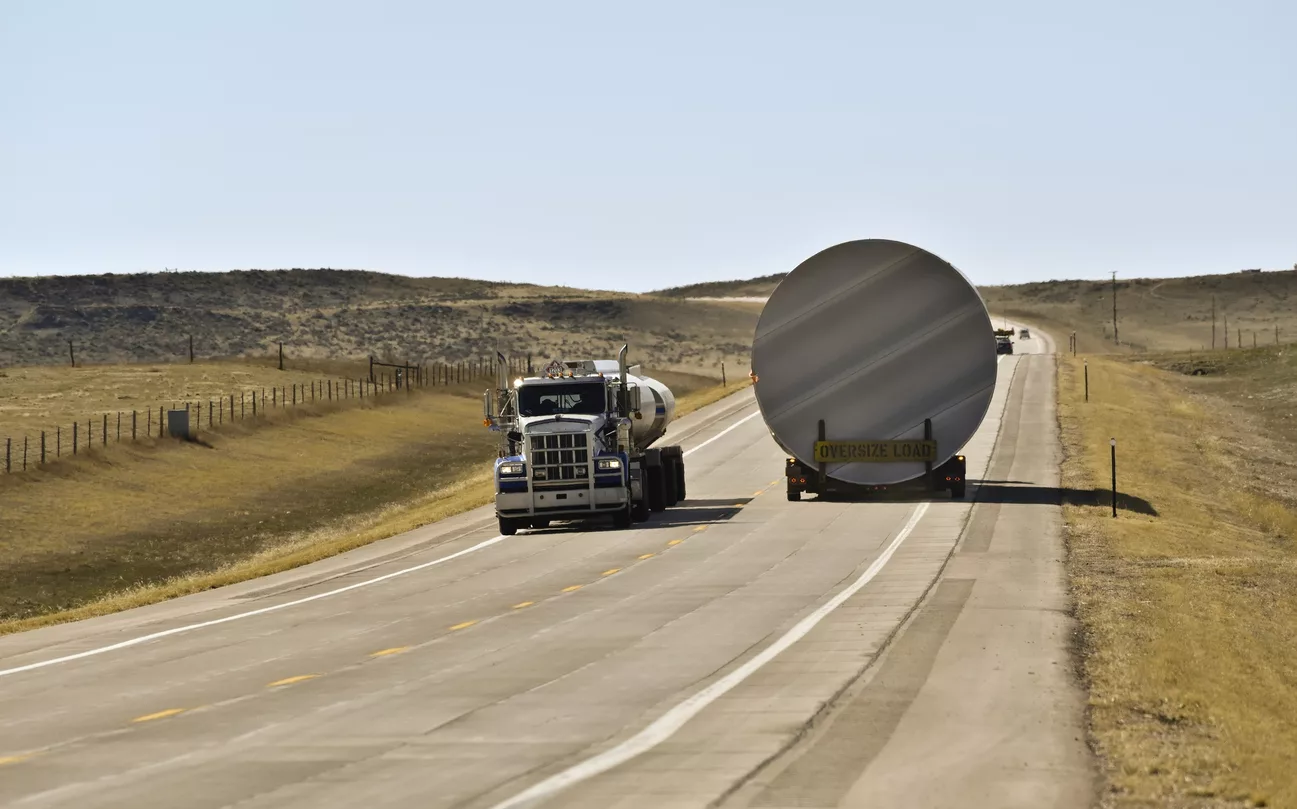 Due to their extended width, wide-load trucks are more likely to be involved in sideswipes with passenger vehicles. This can happen in one of two ways. First, this can happen when the truck driver attempts to switch lanes, incorrectly judging the amount of space their cargo is taking up, and colliding with nearby vehicles in the process. Second, the cargo can stick out into other lanes, leading passing vehicles to collide with the cargo as well. Regardless of how a sideswipe truck accident occurs, it can lead to serious injuries or fatalities, especially on highways.
Working with our Truck Crash Attorneys
Megan Rossi (Toledo)
Michael and his team helped my family after [my husband's death]. They were very professional and were aware of and sensitive to the emotional turmoil I was under. I cannot recommend them enough.
Wife of Fatal Truck Crash Victim
Slide 4 (TN)
If I could, I'd give them 10 out of 5 stars.
Matt is a fantastic attorney, and he also became my friend. I couldn't be happier about the outcome of my case.
Slide 3 (CLE)
After being involved in a semi-truck accident, I needed a law team nothing short of THE BEST.
Andy and Amy proved this to be true. Highly recommend!!!!!!!!!
Slide 7 (OK)
I could not be more confident in these attorneys and their ability to competently and compassionately prosecute cases on behalf of their clients.
Mike Miller (Toldeo)
I highly recommend Michael Leizerman. Michael is very knowledgeable about every aspect of trucking law and fought back repeated appeals from the defendant's attorneys all the way up to the U.S. Supreme Court.
Mackenzie Jones (Toledo)
Michael was supportive and achieved great results beyond my expectations. He gave me the personal attention that I needed, answered all my calls and emails and responded at all hours. He had a great mission to accomplish and he did it!
Kevin Bosak (Cleveland)
I had never dealt with attorneys before, they were my first and I have to honestly say that it was the best experience I have ever had. They are honest, up front, kind and not do not try and deceive you. They are easy to work with and easy to find.
Slide 2 (TN)
They are amazing people with huge hearts and went above and beyond every step of the way. I would recommend this firm to everybody needing help.
Alexander Schakel (Cleveland)
Andy was an instrumental help during the entire process. He was not only able to explain the concepts in layman's terms, but he also provided me with an insurmountable amount of knowledge that allowed me to reach a fair settlement. I would work with Andy again, and I believe that he's one of the best.
Slide 1 (CLE)
You guys are the best! Andy, Amy, and the rest of the team were able to get me more than double what I was expecting!
Slide 6 (TN)
Matt and Traci really go above and beyond for their clients. They were always a text or phone call away. My dad never had to wait hours or days for a response. Thank you once again!
Slide 5 (TN)
A pleasure to work with and the best at identifying coverage when others can't!
Oversized Truck Collisions Statistics
According to the National Safety Council, 5,700 large trucks were involved in a fatal crash in 2021, with 117,300 large trucks being involved in crashes resulting in an injury. That's an 18% increase from 2020 and a 49% increase in the last 10 years. Additionally, the National Safety Council notes that large trucks accounted for: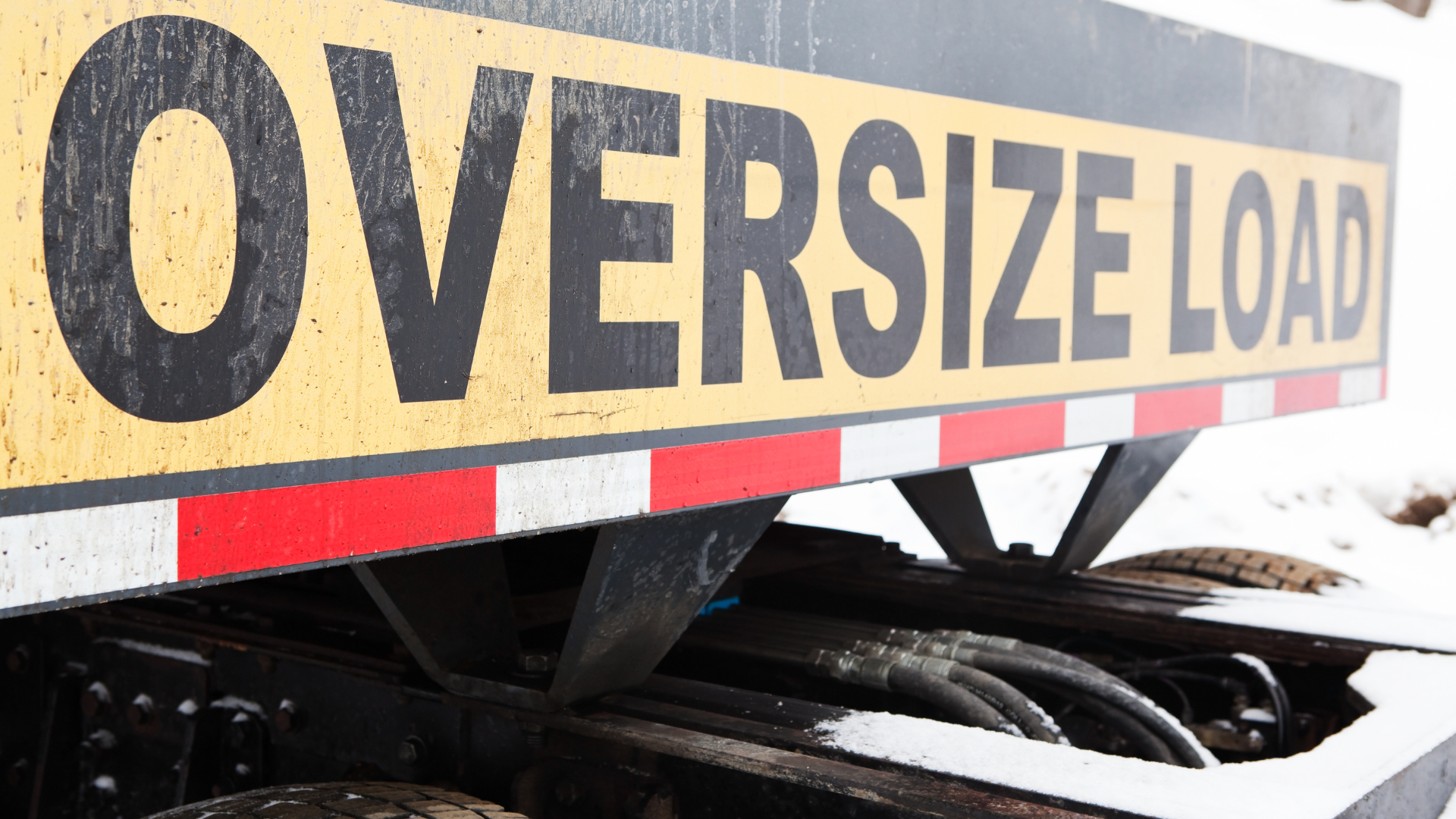 9% of all vehicles involved in fatal crashes
5% of all registered vehicles
10% of total vehicle miles traveled
Take the first step on your path to justice.
The Law Firm for Truck Safety's truck accident attorneys are here to help you find answers, pursue justice, and receive the compensation you deserve.
Connect with a Law Firm for Truck Safety attorney today.
Federal Oversize Load Truck Restrictions
If you've been in an accident involving an oversized tractor-trailer, there's a high chance some of the Federal regulations for hauling an oversized load were not followed.
With our experienced truck accident attorneys by your side, you don't need to navigate the maze of federal rules on your own. Our trucking lawyers have the experience, resources, and knowledge necessary to perform a thorough investigation and find the wrongdoers at every level, ensuring every responsible party is held accountable.
When Is a Truck Considered an Oversized Load?
A truck is considered oversized if it exceeds the dimensions allowed for a standard tractor-trailer. The exact limits before a truck is considered oversized vary from state to state. However, in most states, the maximum dimensions are:
Weight
80,000 pounds gross vehicle weight
20,000-pound single axle weight
34,000-pound tandem axle weight
Length, Width, and Height
53 feet in length
8 feet 6 inches in width
13 feet 5 inches in height
Trucking companies must also calculate the number and spacing of axles carrying the vehicle using the formula W=500(LN/N-1 + 12N + 36); where W = Overall gross weight on any group of two or more consecutive axles to the nearest 500 pounds. L = Distance in feet between the extreme of any group of two or more consecutive axles, and N = Number of axles in the group under consideration. This is to protect bridges that oversized trucks may cross.
Requirements for Oversized Trucks
Oversized load trucks must adhere to strict requirements to minimize risks on the road, including obtaining permits specific to the load's dimensions and weight. The requirements of these permits vary from state to state.
In addition to permits, oversized load drivers must follow mandatory safety measures while driving, including:
The use of proper signage, flags, and lighting to increase the visibility of the truck.
Depending on the load, the semi must also be equipped with additional mirrors, steering aids, and brakes.
Truck drivers must be trained and experienced in handling oversized loads, as they require a different skill set than driving other types of trucks.
Pilot cars are trailing cars that are often required.
And more.
Determining which regulations are at issue in the oversized truck crash can be overwhelming. This is why it's so important to work with an experienced wide-load truck accident lawyer who has the essential background knowledge needed to understand these complex vehicles and crashes.
At The Law Firm for Truck Safety, our truck accident lawyers will do the necessary research to uncover the root causes of your truck crash, determine which regulations apply, and which ones were violated, so that all parties are held accountable, and you receive the full and fair compensation you're entitled to.
Our Truck Accident Attorneys
Our firm has handled oversized loads with tractor-trailer combinations well over 100 feet long and weighing a quarter million pounds or more. We have worked on cases in which the trailer was so long, it was operated at times by a remote-control pilot car operator.
Our seasoned truck accident attorneys have championed the rights of truck crash victims, securing them the rightful compensation they're owed. Entrust your case to our seasoned legal team that regularly litigates oversized-load truck accident lawsuits.

What distinguishes our truck accident attorneys is their profound familiarity with the trucking industry. With Commercial Driver's Licenses (CDLs) in hand, they offer unparalleled insights into the nuances of truck operations.
This distinctive viewpoint, combined with their extensive legal knowledge, empowers us to scrutinize every facet of your case with meticulous care. Moreover, our extensive resources and cutting-edge technology enable us to identify essential experts, ensuring we secure the full and fair compensation you're entitled to because of your truck accident injuries.
Statute of Limitations – The Deadline to File Your Oversized Load Accident Lawsuit
Statutes of limitation to file a truck accident claim vary from state to state. In most states, however, truck crash victims and their families have between one and three years from the date of their accident to file their oversized truck accident lawsuit.
Although most states give you one to three years to file your claim, crash circumstances, and root causes of the crash can change this. This is why it's crucial to consult a wide-load truck accident attorney as soon as possible following an oversized load crash. Time is critical in gathering evidence and giving your case the best possible chance of success to recover compensation for medical expenses, lost wages, pain and suffering, funeral expenses, and the like.
Compensation for Wide Load Truck Accidents
If you were involved in a wide load accident, you could be eligible to receive compensation for every affected area of your life. This includes:
Current and future medical expenses
Lost wages
Property damage
Mental distress and suffering
and more
Oversized Load Truck Accidents - Frequently Asked Questions
Call The Law Firm for Truck Safety Today and Schedule Your Free Case Consultation with an Oversized Load Truck Accident Attorney
If you or a loved one have been impacted by an oversized load crash or wide load accident, we would be honored to have a free case consultation with you. Your story, your pain, and your quest for justice matter deeply to us.
At The Law Firm for Truck Safety, our trucking lawyers are standing by, waiting to help you fight for the justice you deserve.
Our semi-accident lawyers are committed not only to seeking justice but also to providing you and your family with the support needed to forge ahead after your oversized load crash.
Call The Law Firm for Truck Safety today to schedule your free case consultation with the truck accident attorney located near you.
CALL TODAY: (800) 628-4500