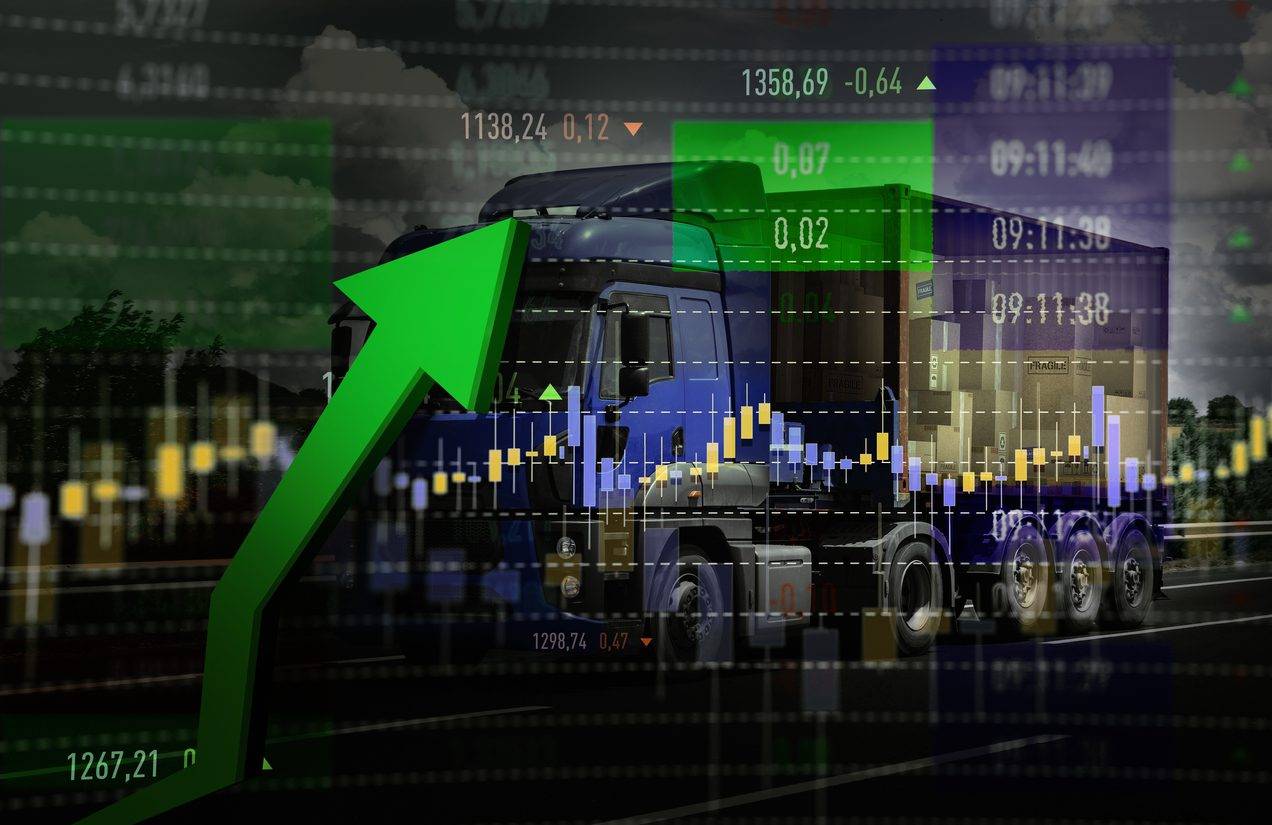 Contact US
Increasing Insurance Minimums
An amount that hasn't been updated since 1980, today's insurance minimums for large trucks sits at $750,000. Because this limit has not been adjusted in over 40 years, many motor carriers are not able to fully pay for the damages in catastrophic truck crashes, leaving taxpayers to pick up the bill.
Commercial Truck Insurance Minimums and Truck Safety
The Motor Carrier Act, passed in the 1980s, set forth many of the minimum coverages for trucking insurance, and these amounts haven't been increased since. The FMCSA advocates for higher federal motor carrier insurance requirements to account for the cost of inflation. Now, $750,000 not nearly enough to fully cover the catastrophic damages caused by commercial truckers.
In 2014, the FMCSA released a report that calculated that, if the truck insurance rates had kept pace with inflation since the initial minimums were set forth, the minimum amount for coverage would be $1.62 million. Today, it is estimated this amount is around $5 million.
A truck insurance increase for the minimum requirements can provide semi-accident victims and their families with the compensation they require to fully heal without incurring substantial medical debt. Insurance for commercial truck drivers should be substantial enough to account for permanent disability or a wrongful death claim from accident victims.
While the increase in FMCSA insurance requirements is a step in the right direction, some critics of the bill are concerned that it doesn't go far enough to account for rising healthcare costs. Medical bills incurred from catastrophic truck accident injuries can easily reach hundreds of thousands of dollars just for one person.
In June 2020, following recommendations from the FMCSA, a bill to increase carrier insurance was passed by Congress, but as with many bills, this critical safety initiative sits in legislative limbo, with no resolution in sight for the foreseeable future.
Referrals & Co-Counsel
No other law firm knows trucks quite like us. Our trucking law expertise and trial experience allow us to win multi-million-dollar results year after year
Involved in a Crash?
Our team of truck accident attorneys works tirelessly to help your family find justice in the wake of a catastrophic truck crash.
Federal Commercial Trucking Insurance Requirements
Federal law regulates commercial truck insurance requirements to ensure that victims of a commercial truck accident can recover the compensation they deserve. The Federal Motor Carrier Safety Administration (FMCSA) set mandatory insurance on 18-wheelers with certain minimum coverage requirements depending on the cargo the truck carries, among other factors.
Drivers and commercial carriers must comply with federal motor carrier insurance requirements, along with any state requirements or insurance that may exceed the federal minimum.
Trucking liability insurance cost is structured in several tiers, with the minimum coverage listed as:
$300,000: For trucks under 10,001 pounds not carrying hazardous materials
$750,000: For trucks over 10,001 pounds not carrying hazardous materials
$1 million: For private drivers hauling oil
$5 million: For drivers carrying hazardous materials other than oil
Commercial carriers must comply with the state minimum commercial truck insurance requirements for each state they operate in. The truck driver must be able to provide proof of insurance immediately when stopped by police or at a truck weigh-in center where required. In addition, all trucking companies must have current records of their driver insurance coverage and any surety bonds held.
Commercial Motor Vehicle Insurance Minimums are per Crash, not per Victim.
Even those who advocate for a modest adjustment will downplay the fact that today's $750,000 insurance minimum is per crash, not per victim.

This means that when a negligent truck driver causes a crash that kills two people and severely injures six more, that $750,000 must be divided among all eight truck crash victims. Assuming this pot is split evenly, which it never is, that's less than $100,000 to each victim.
Unfortunately, this splitting of $750,000 is a reality truck crash victims face more frequently than industry lobbyists would like to admit. In a world where mothers are told their son's life is worth $70,000 or where a twenty-year-old tetraplegic only receives $150,000 toward their long-term medical care, it's hard to feel like anything close to justice has been served.
Today's motor carrier insurance minimum of $750,000 was set over 40 years ago. $750,000 was inadequate for catastrophic truck crash victims, then and it's unacceptable now. It's time to adjust the insurance minimums so that all truck crash victims — regardless of crash circumstances or their injuries — are ensured, without financial hardship, access to the medical care they deserve.
Types of Commercial Insurance for Trucks
All commercial truckers are required to carry specific semi-truck insurance, and, depending on whether a driver has hazardous material or other specific types of cargo, they may need to carry additional 18-wheeler insurance coverage. Common commercial truck insurance includes:
Cargo insurance to cover the type of cargo (the minimum depends on the type and amount of goods the truck is hauling)
Bobtail insurance to cover the driver and truck after the load is delivered and before they pick up another load
Physical damage insurance to cover the truck for any damage that occurs
Limited depreciation coverage as gap insurance between the fair market value of the truck and the cost to replace the vehicle if it's totaled in an accident
Mechanical breakdown insurance to cover any out-of-pocket costs for repairs
Non-trucking liability insurance for accidents that occur if the truck is being used for non-business purposes
On-hook coverage protects against damage to a truck being towed by another vehicle
Some carriers may take out additional hazardous material insurance coverage or require specialty truck insurance for delicate or expensive cargo.
Increased Insurance Minimums Benefit more than just Automotive Drivers
Victims involved in a truck crash often have life-changing injuries, and many may need extensive medical care to recuperate, including surgery and physical therapy. Some people may no longer be able to live independently because of their injuries or require care in a nursing home. The costs of truck accident injuries or fatalities can easily reach the millions.
Although the cost of higher commercial trucking insurance premiums may affect the bottom line for trucking companies and independent truckers, in truth, higher minimum insurance for tractor-trailer drivers benefits everybody on the road, including truck drivers.
It's not just those involved in the truck accident that can suffer from insufficient commercial insurance for trucks. Taxpayers, too, may end up footing the bill indirectly if the at-fault party or parties cannot cover the cost of medical care, rehabilitation, or long-term care.
When this happens, it is not uncommon for truck accident victims to rely heavily on Social Security Disability programs, Medicare or even state-subsidized accommodations in a nursing home. Families that have been forced into bankruptcy because of high medical bills may also need to rely on government assistance when they would have otherwise not have, if the today's motor carrier insurance minimums accounted for market and medical inflation.
Understanding the Positive Impact on Truck Drivers and the Trucking Industry
Drivers benefit more when driving for companies that take out more than the minimum truck insurance rates, as they may be fully covered in the event of an accident and not personally liable. And their equipment will also be covered under the carrier's insurance.
Without motor carrier authority, an owner-operator cannot hire themselves out. The carrier company, not the contract driver, is the one that must provide the insurance coverage.
Small truck carriers may be more vulnerable to civil liability suits with verdicts that exceed their coverage than larger ones. These small businesses may have just one or two trucks and lack large companies' cash reserves and assets.
If one of these drivers is involved in a catastrophic crash and the judge rules in favor of the plaintiff, then the verdict could mean financial ruin for these companies. Increasing commercial truck insurance minimums could potentially avoid this scenario.
1 Department of Transportation, National Highway Traffic Safety Administration, Docket No. NHTSA-2015-0188, https://www.regulations.gov/docket?D=NHTSA-2016-0087
2 Whisler, Deboraph. "Fuel Economy 101." Fleet Owner. July, 2011. https://www.fleetowner.com/running-green/fuel/article/21660208/fuel-economy-101
Rising Insurance Rates Will Raise Standards for Safety
If and when the FMCSA does update truck insurance limits, owner-operator truck drivers will also benefit. Right now, because the insurance minimums are so low, coverage is cheap, and by extension this means that the financial investment to start hauling goods is also low. Because, currently, this bar is on the floor, entrepreneurs who are underequipped and undereducated on the trucking industry and its safety regulations can easily gain access to our roads.
This low barrier for entry creates a cascade of consequences, all of which increase the risk of catostophic truck crash on US roads including:
More motor carriers implementing unsafe and illegal driver policies
More motor carriers implementing unsafe hiring practices
More improperly maintained vehicles on the road
No meaningful consequences or oversite to preventing from "reincarnating" under another legal entity if/and when their unsafe practices force them to close. (These entities are known as "chameleon carriers")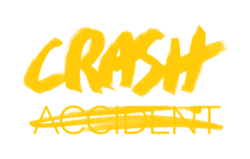 Crash. Not Accident.
A truck crash is not an accident any more than a plane crash is. However, many people still use the term "accident" when referring to a trucking collision.
We chose the domain of TruckAccidents.com in the hopes that, in addition to fighting for the victims of truck crashes, we can educate those who incorrectly label a truck crash as an accident about the devastation countless Americans and their families experience at the hands of truck company negligence. Their loss is not the result of happenstance. Instead, it is the direct result of a broken system that cuts corners on truck safety, and values profit over human life.
We Are Safety Advocates
Our lawyers are tireless safety educators and advocates.
Public awareness and education play a large role in effecting meaningful change when it comes to truck safety regulation and reform.
In our effort to create safer roads, safer commercial vehicles, and reduce serious trucking injuries and fatalities to zero, we partner with and proudly support the following non-profit highway safety organizations:
Our Truck Safety Initiatives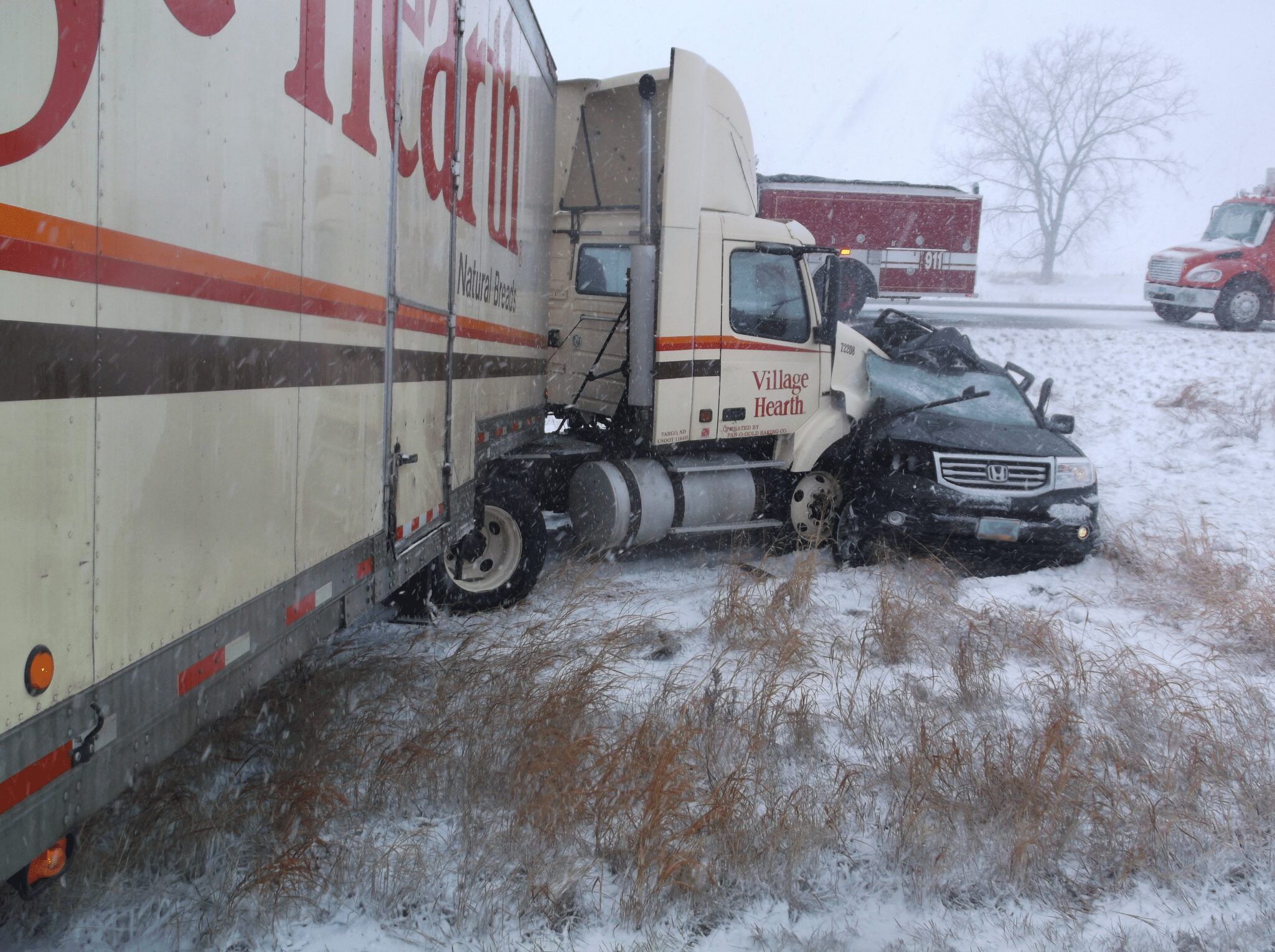 Automatic Emergency Braking
Automatic Emergency Braking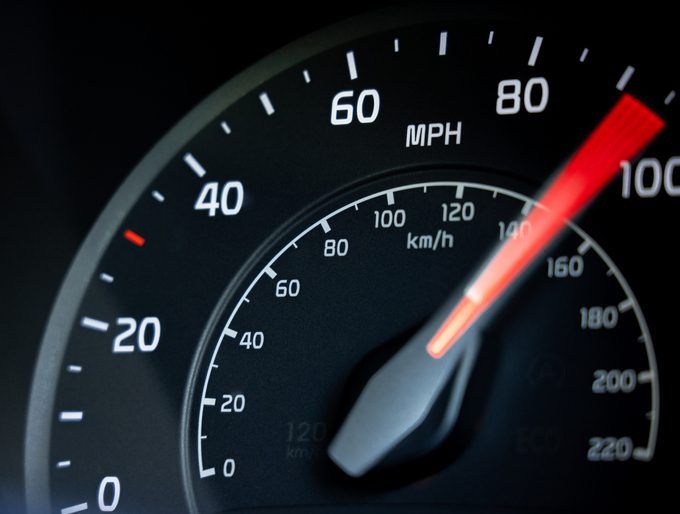 Speed Limiters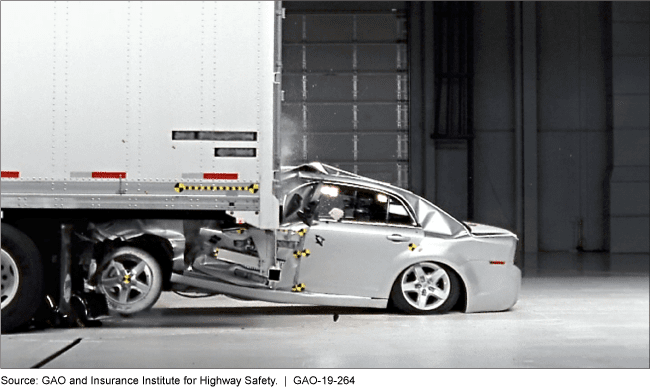 Stop Underrides
Underride Guard Protection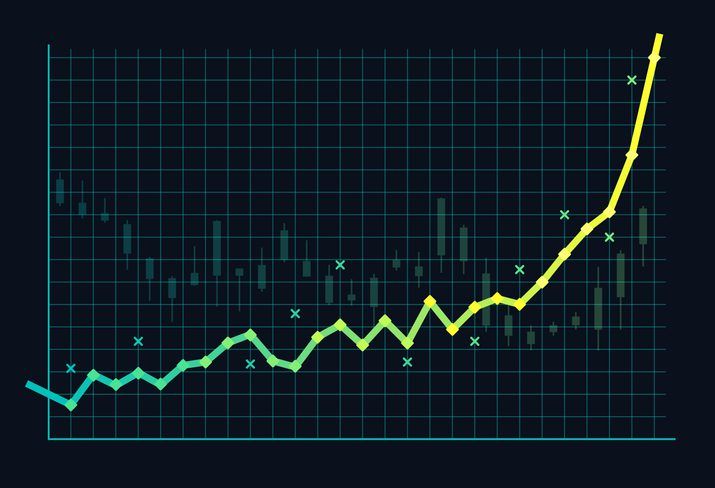 Increased Insurance Min
Increased Insurance Minimums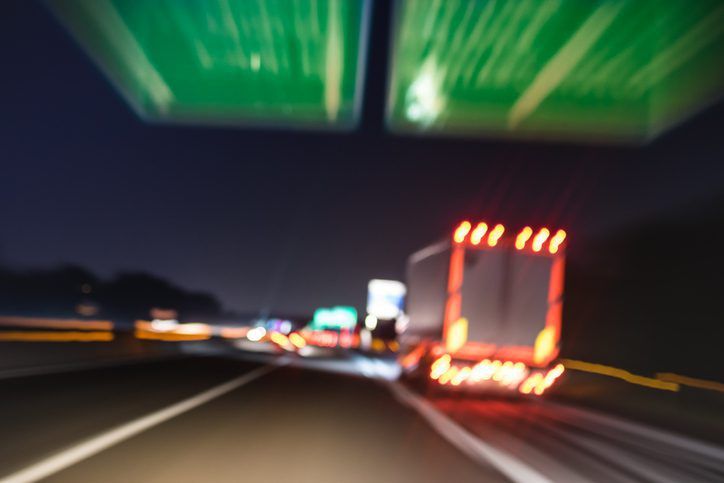 Safe Hiring & Training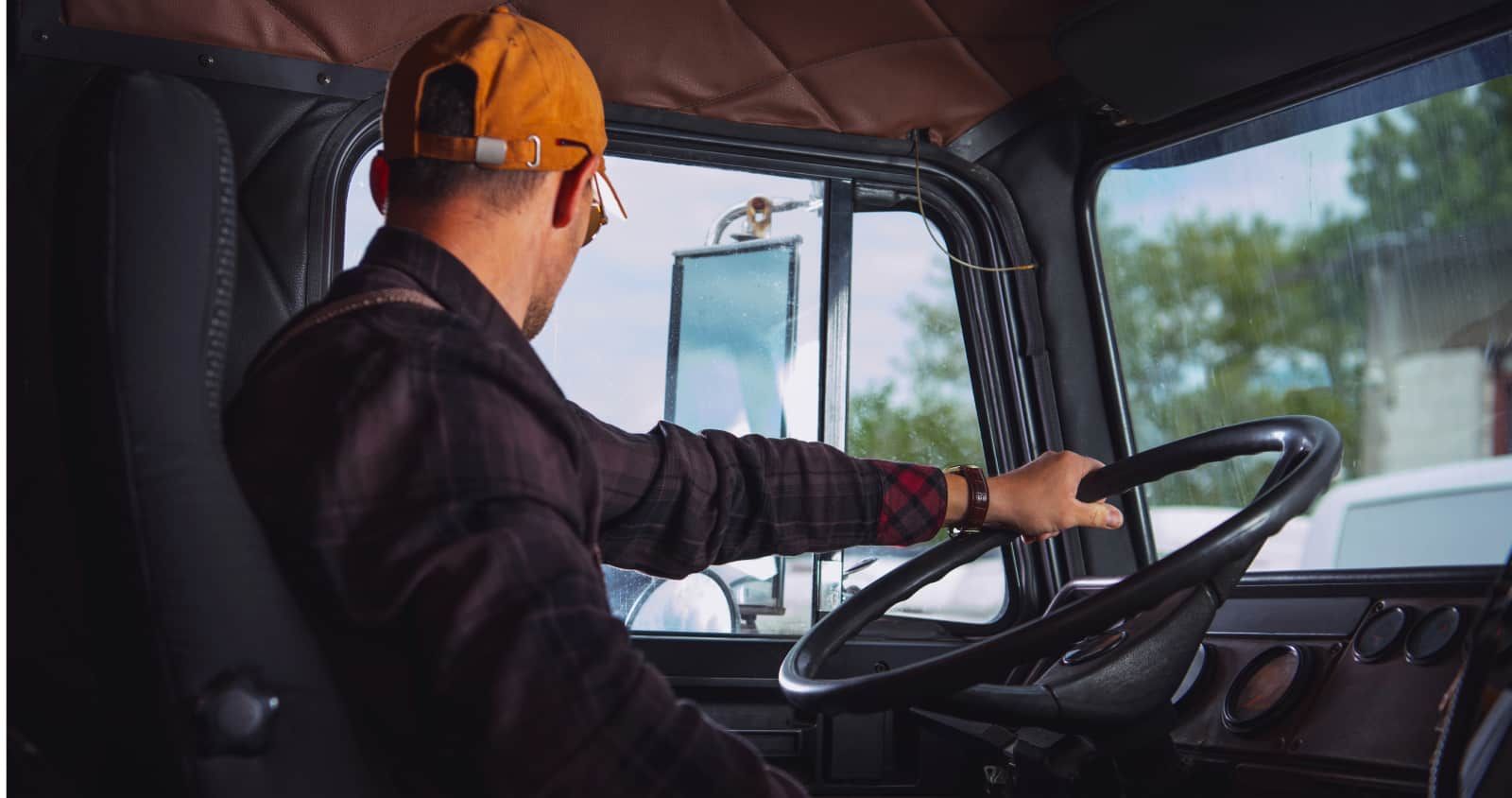 Safe Hiring & Training
Slide
We believe in the healing power of litigation.
Explore how The Law Firm for Truck Safety has helped truck crash victims champion their stories for justice -- inside and outside of the courtroom.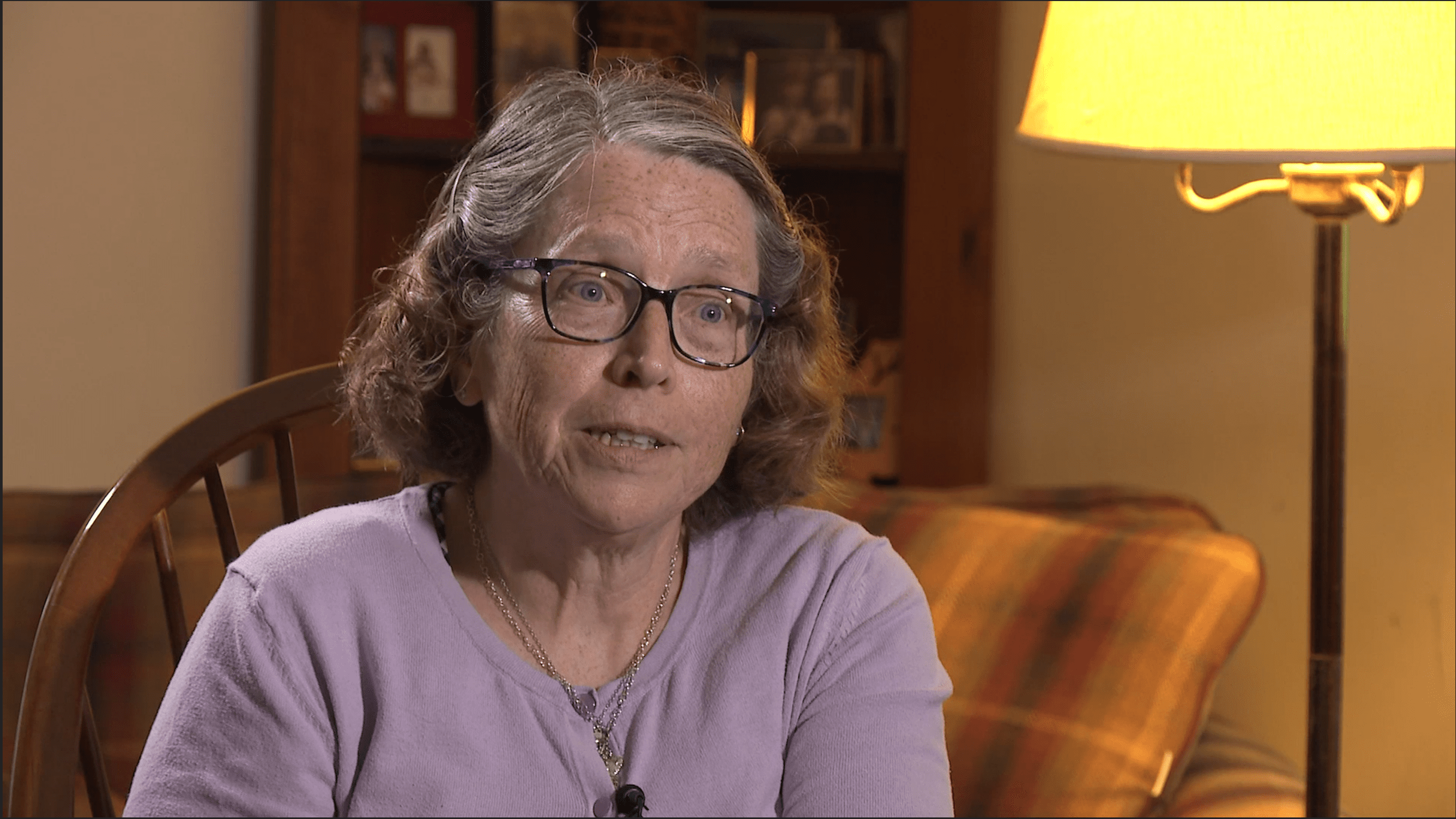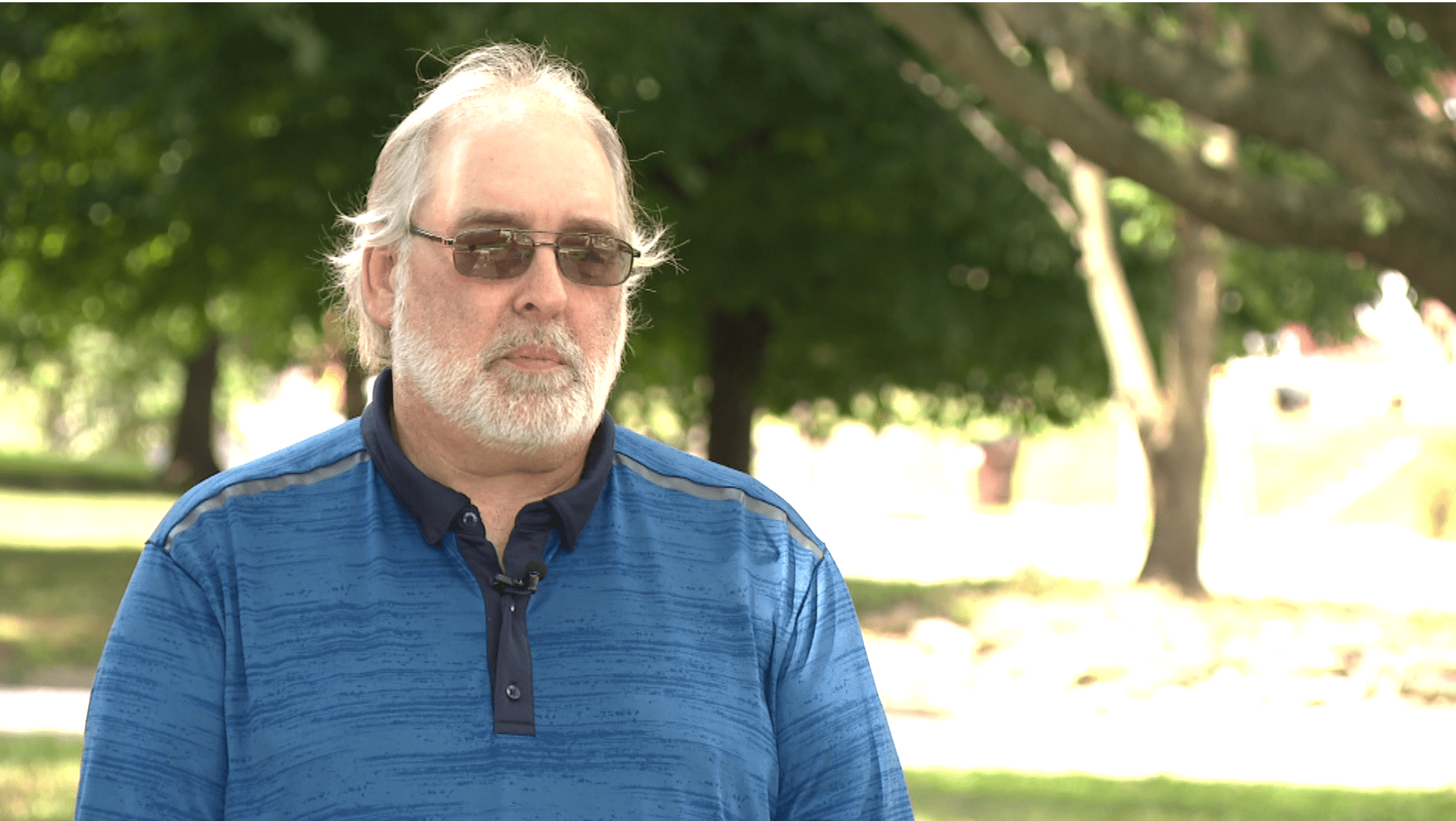 One of the best ways to keep dangerous truck drivers off the road is by holding them accountable in a court of law. If a negligent truck driver or unsafe motor carrier hiring and training practices played a role in your truck crash, contact The Law Firm for Truck Safety.

Our truck accident attorneys have the experience, education, and empathy needed to fight for you in the courtroom and help you recover the full compensation you are entitled to.
Call 1-800-628-4500 or complete our case review form and discover what justice looks like with one of the nation's leading truck accident law firms at your side.