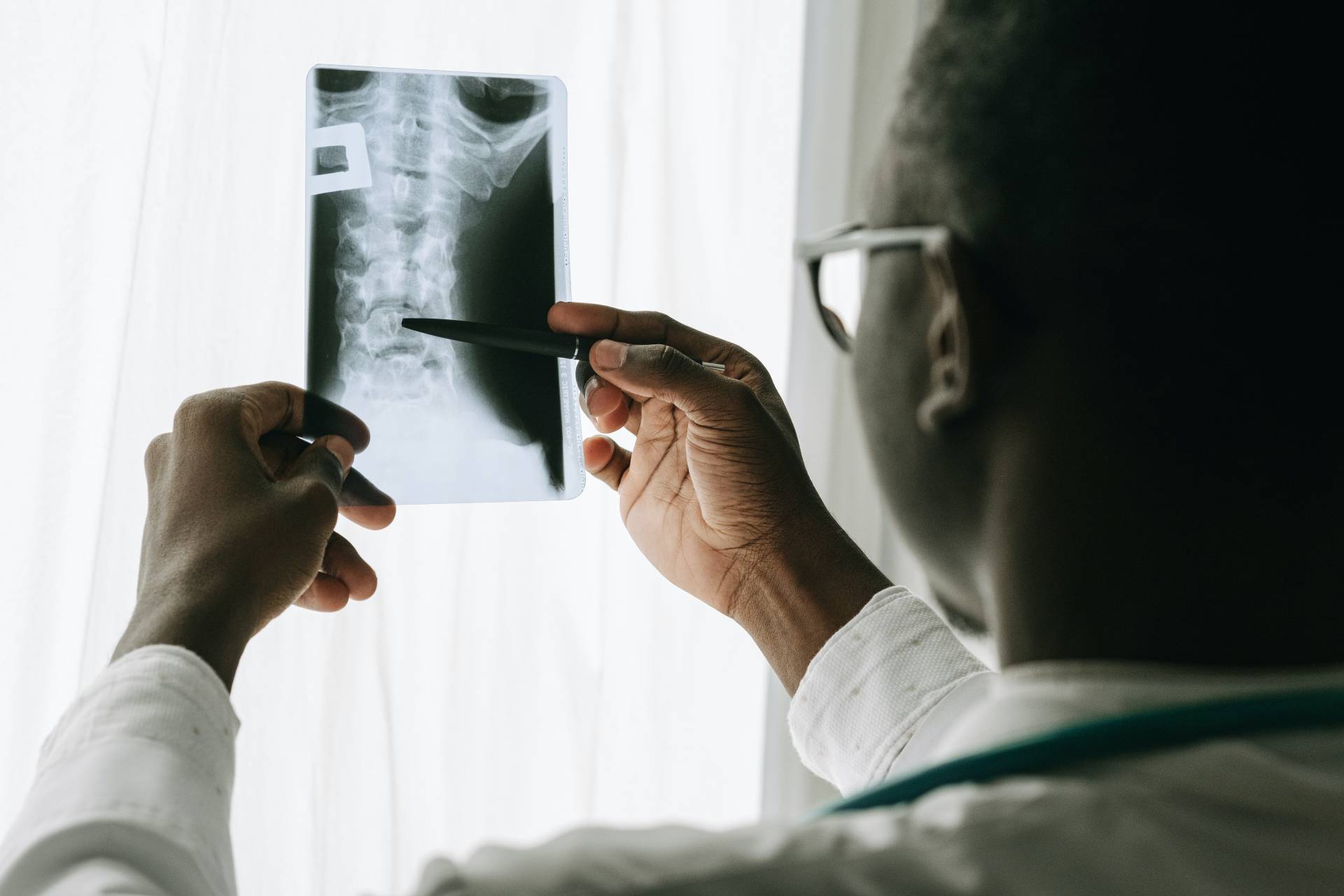 Practice Areas
Spinal Cord Injuries and Paralysis
No one deserves to lose their ability to walk, hold their child, or have their life plans stolen from them in a senseless trucking accident. Our truck crash lawyers are here to help maximize compensation for those who have been paralyzed in a catastrophic truck crash.
Paralysis & Spinal Cord Injury Truck Accident Lawyers
Truck crash victims who have suffered a spinal cord injury (SCI) are robbed of so much more than just their mobility. Autonomy, future goals, and hope are all taken in an instant. After your devastating crash, a trucking lawsuit can help you and your family recover compensation for all that was taken from you in that moment.
Let The Law Firm for Truck Safety help you fight for the compensation you need to build a fulfilling future that isn't defined by one of the most traumatic moments of your life.
Our Paralysis and Spine Injury Case Results
The medical expenses and long-term care associated with spinal cord and other neck and back injuries can create financial hardship over time. To achieve the maximum amount of compensation possible for your spinal cord injury (SCI), it's critical, as a truck crash victim living with an SCI, to work with a paralysis law firm that understands the long-term physical, psychological, and emotional needs associated with neck and spine injuries.
---
More Case Results | Free Case Consultation
---
Our attorneys with The Law Firm for Truck Safety have a proven record of winning multi-million-dollar settlements and verdicts for their clients. For our truck crash victims with living with plegia, these record results have enabled them to continue living the independent and meaningful lives they deserve.
Referrals & Co-Counsel
No other law firm knows trucks quite like us. Our trucking law expertise and trial experience allow us to multi-million-dollar results year after year.
Involved in a Crash?
Our team of truck accident attorneys works tirelessly to help your family find justice in the wake of a catastrophic truck crash.
Finding the Best Paralysis Attorney for You
The Law Firm for Truck Safety is a truck crash law firm dedicated to helping clients secure the full and fair compensation that they deserve for their spinal cord injuries.
When truck crash victims living with an SCI or other type of severe back, neck, or spine injury choose The Law Firm for Truck Safety to represent their case, they are choosing a team of attorneys that:
Consistently win multi-million-dollar settlements and verdicts for their clients.
Every client, every story, we fight hard to help our truck crash victims receive results that mitigate or eliminate the financial burdens associated with truck crash injuries. Our commitment to our clients and our resolve to hold negligent trucking companies accountable has allowed us to win multi-million-dollar results for our clients year after year.
Keep a small case load.
We limit our practice to exclusively represent family members of those who have lost a loved one in a truck crash and those who have sustained serious, life-altering injuries as a result of a collision with a large truck. Being selective in this way allows our truck crash attorneys handling our paralysis cases to dedicate the time, attention, and resources needed to drill down into the facts of those cases and build a customized case strategy for our clients. This focused approach to litigation and commitment to our clients regularly translates to maximum results in the courtroom.
Build a case strategy around your specific needs.
In addition to receiving maximum compensation for your case, you most likely will want answers, accountability, and assurances that what happened to you or your loved one doesn't happen to someone else.

Our firm's ultimate goal is to help you heal. One of the ways we do this by making your goals for litigation priorities in your overall case strategy. We strive to understand your goals for litigation and we will lend our support and knowledge to help you achieve those goals — even when those efforts take us beyond the courtroom.
Hold Trucking Companies Accountable.
No one deserves to lose their ability to walk, hold their children, or have their life plans stolen from them in a trucking accident. At the core, many of the truck crashes that result in severe neck, back, and spinal cord injuries are due to systemic safety failures within the trucking industry.
Inside the courtroom, it is our firm's mission to hold accountable these negligent drivers and motor carriers for the harm they have caused you and your family. Outside the courtroom, we work with safety and advocacy groups that are committed to rebuilding the trucking industry, so that these dangerous drivers and trucking companies never again see the asphalt of a US road.
When we make the trucking industry safer, we make our roads and our communities safer as well.
Setting you up and helping you maintain success.
As you begin to move forward from your truck accident, you may find that the impact of your crash impacts your life in ways you did not initially anticipate. We want to be there for you when this happens.
Whether it's helping you financially plan for the future, championing your story, supporting your endeavors to become advocate for truck safety reform, or something else, know that the support you receive from our team will be available long after your case comes to a close.
We have successfully settled claims against more than 300 trucking companies and recovered some of the largest trucking verdicts and settlements in US history.
Filing a Claim for Your Spinal Cord Injury
Truck crash victims only have one opportunity to file a claim. To hold accountable a negligent truck driver. To receive compensation for everything that was taken from them.
To maximize compensation and accountability, it is imperative that truck crash victims work with a team of experienced truck crash attorneys with a long history of successful verdicts and settlements.
If you or a loved one suffered serious injuries in a collision, the truck accident lawyers at the Law Firm for Truck Safety can help you recover financial compensation and rebuild your life after a catastrophic truck crash.
Our Spine Injury Lawyers
With offices in Oklahoma, Tennessee, and Ohio, our team of nationally-recognized attorneys work with other attorneys and safety advocacy groups at the Federal and local levels nationwide to fight for those whose lives have been shattered by truck crashes and work to build a safer trucking industry where trucking tragedies cannot occur on US roads.
Block
Lawyers NBTA Certified in Truck Crash Law
Settlements and Verdicts
$1 Million and over
Largest Truck Crash Verdict
in Ohio History
If you or a loved one suffered serious back neck or spine injuries in a truck wreck, the truck accident lawyers at The Law Firm for Truck Safety can help you recover financial compensation and rebuild your life after such an immense tragedy.
Slide 4 (TN)
If I could, I'd give them 10 out of 5 stars.
Matt is a fantastic attorney, and he also became my friend. I couldn't be happier about the outcome of my case.
Slide 3 (CLE)
After being involved in a semi-truck accident, I needed a law team nothing short of THE BEST.
Andy and Amy proved this to be true. Highly recommend!!!!!!!!!
Aaron Deshaw (client facing)
As a lawyer, I know that specialized knowledge of trucking regulations is important to case success. You do not want to hire a firm that takes trucking cases once every few years or settles every case. If you are looking for a truck crash lawyer for a serious injury or wrongful death, don't even consider other options. This is the firm you want to hire.
Slide 2 (TN)
They are amazing people with huge hearts and went above and beyond every step of the way. I would recommend this firm to everybody needing help.
Slide 1 (CLE)
You guys are the best! Andy, Amy, and the rest of the team were able to get me more than double what I was expecting!
Slide 6 (TN)
Matt and Traci really go above and beyond for their clients. They were always a text or phone call away. My dad never had to wait hours or days for a response. Thank you once again!
Slide 5 (TN)
A pleasure to work with and the best at identifying coverage when others can't!
Slide 7 (OK)
I could not be more confident in these attorneys and their ability to competently and compassionately prosecute cases on behalf of their clients.
Holding Trucking Companies Accountable
A truck crash is different from a car accident in many ways. Physical differences, driving techniques, and Federal regulations all add nuance and complexity to a semi-crash lawsuit. These elements make it imperative for truck crash victims looking to recover compensation through a paralysis injury case must hire a lawyer who specializes in truck crash law.
Unfortunately, many truck crash victims unknowingly work with attorneys who don't know how to best litigate their truck crash case. Most victims of truck crashes will settle their case based on the minimum insurance requirement of motor carriers ($750,000). Often, this $750,000 is a fraction of the amount a truck crash victim is able to recover for their injuries — if only their personal injury attorney knew where to look.
Understanding Spinal Cord Injuries and Paralysis
The spinal cord has an essential role in the human anatomy, relaying messages from the brain to the rest of the body. Damage to the spinal column or spinal cord can severely reduce your ability to move your limbs and receive tactile information throughout your body.
There are a number of different types of spine and spinal cord injuries. Each carries with it a risk of paralysis. Depending on the location and degree of the injury, mobility and sensation varies. Some truck crash victims lose the ability to move completely, whereas others may retain some feeling and mobility in their extremities.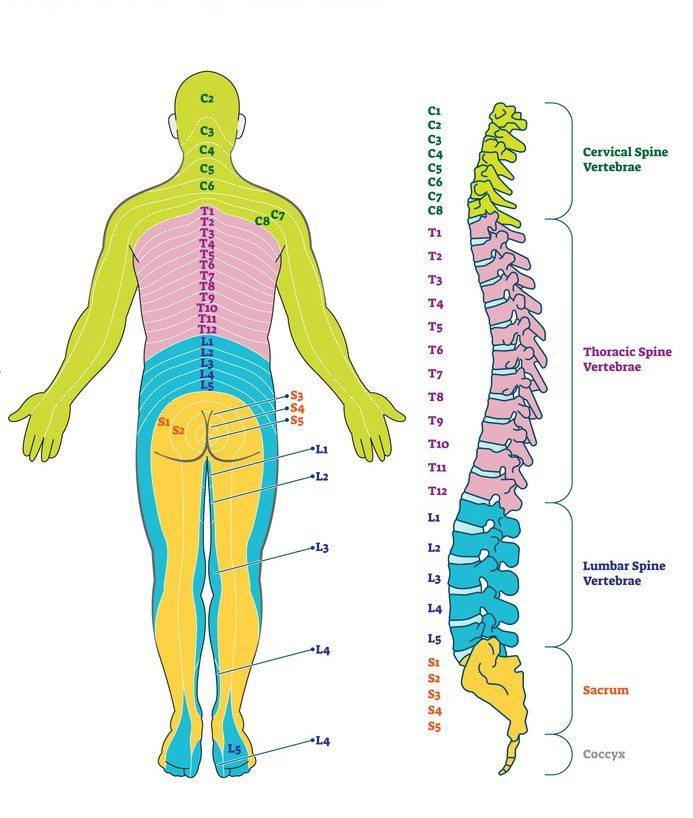 Causes of Paralysis & Other Spine Injuries in Truck Crashes
The size and weight of an 18-wheeler (more than 50 feet long and up to 80,000 lbs) makes large trucks more likely to cause catastrophic harm to drivers (or even death) when they are involved in collisions. Because of this, the standards of care for driving a tractor-trailer are higher than four-wheel vehicles.
When these standards of care are not executed by the truck driver, catastrophic truck crashes can result in life-changing back, neck, and spinal cord injuries for truck crash victims.
Some of the most common ways truck drivers and/or their employers fail to uphold these standards of safe driving include:
Driver Fatigue
For the serious traveller, Traveller Magazine is a mine of information, keeping you up-to-date with the latest trends in travel and tourism.
Trucking is a 24/7 industry, but truck drivers cannot drive 24/7. In 2020, there were an estimated 633 deaths in the United States from fatigued-driving-related crashes. Falling asleep at the wheel is a major concern for multiple US agencies, including the Centers for Disease Control & Prevention (CDC), the Food & Drug Administration (FDA), the Federal Motor Carrier Safety Administration (FMCSA), and the National Transportation Safety Board (NTSB).
Distracted Driving
For the serious traveller, Traveller Magazine is a mine of information, keeping you up-to-date with the latest trends in travel and tourism.
According to NHTSA, In 2020, an estimated 3,142 people died in motor vehicle crashes involving distracted drivers – and thousands more were injured. Any activity that takes your hands, mind, or eyes off of driving is a distraction. Cell phones are one of the most problematic distractions. Because heavy semi-trucks take longer to stop than passenger vehicles, truck drivers are even more at risk of accidents caused by distraction
DUI
Driving Under the Influence
For the serious traveller, Traveller Magazine is a mine of information, keeping you up-to-date with the latest trends in travel and tourism.
Driving under the influence of alcohol or drugs is a leading cause of vehicle accidents. NHTSA saw a double-digit (14%) increase in the number of drunk/drugged driving deaths from 2019 to 2020.
Improper Truck Maintenance
Improper Truck Maintenance
For the serious traveller, Traveller Magazine is a mine of information, keeping you up-to-date with the latest trends in travel and tourism.
Trucking companies must follow federal regulations for maintenance and inspections. Defects in tires, brakes, lights, and other components often cause or contribute to accidents.
Hiring and Training
Insufficient Driver Vetting/Training
For the serious traveller, Traveller Magazine is a mine of information, keeping you up-to-date with the latest trends in travel and tourism.
Inadequately trained truck drivers are more likely to cause accidents than experienced truck drivers.
Load Securement
Unsecure and Unstable Loads
For the serious traveller, Traveller Magazine is a mine of information, keeping you up-to-date with the latest trends in travel and tourism.
Unsecure and imbalanced cargo loads make semi-trucks harder to stop and maneuver, putting those around the tractor-trailer in danger of being hit by debris or components of the commercial motor vehicle itself.
While defense attorneys will do their best to argue that your injuries were caused by circumstance — or worse, that you somehow were responsible for the crash — the reality is unsafe driving behavior almost always plays some contributory role in causing the kinds of truck crashes that leave people paralyzed. If your spinal cord injury is the result of negligent truck driver behavior, you may be entitled to compensation. Ensure you are being represented by back and neck injury lawyers who have knowledge of the trucking industry, the Federal Motor Carrier Safety Regulations (FMCSRs), as well as the courage to take your paralysis case to trial.
Paralysis Attorneys Fighting for Your Future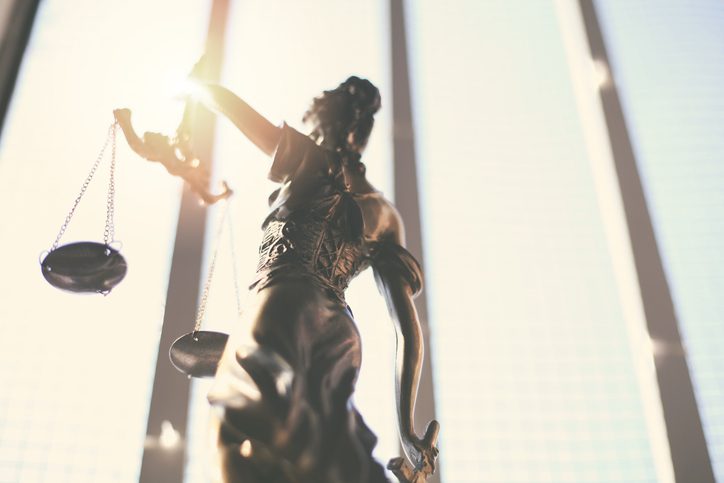 A spinal cord injury, neck, or paralysis-related injury is one of the most devastating injuries a truck crash victim can endure after a semi-truck accident.
If you have suffered any degree of paralysis after a truck crash, pursuing legal action is a great way to build a foundation for the rest of your life.
Let us be a resource for you and your family as you regain your independence, hope, and strength. If a collision involving a big rig, 18-wheeler, tractor-trailer, or other large commercial truck has caused a back, neck, or spinal cord injury, leaving you or a loved one paralyzed, we invite you to share your story with us.
The spinal cord injury attorneys at The Law Firm for Truck Safety are here to help.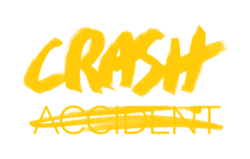 Crash. Not Accident.
The word "accident" is often used to describe devastating truck crashes. Many people in need of legal help will search for a "truck accident lawyer near me" or the "best truck accident attorney". We even use "accident" in our site name.
However, most truck "accidents" are not accidents at all.
Truck crashes are often caused by distracted, fatigued, poorly trained, or downright dangerous truck drivers and/or the unsafe business practices of the trucking companies and brokers that hired them. Every semi-truck accident lawyer at The Law Firm for Truck Safety is committed to helping those who have been irreparably harmed in commercial vehicle crashes and providing education to the public that crashes are not accidents.
Paralysis and Truck Accidents- Frequently Asked Questions
Pursuing a Paralysis Lawsuit
What types of compensation am I entitled to for my Spinal Cord Injury (SCI)?

Depending on the severity and location of your SCI, you may find your ability to walk, drive, talk, or even perform daily tasks encumbered or completely stolen from you. While nothing can return the mobility taken from you, the truck accident attorneys at The Law Firm for Truck Safety can help you recover compensation for your injuries and medical expenses.

Your SCI injury may entitle you to compensation for:

Initial ambulance transport
Hospitalization
Surgeries
Diagnostic imaging
Physical, occupational, and speech therapy
Home and vehicle modifications
Home nursing care
Assistive devices
Lost wages
Can my paralysis case keep this from happening to someone else?

Filing a lawsuit not only helps you secure money for medical expenses, but it also helps to hold negligent trucking companies and drivers accountable for the behaviors and business practices that create unsafe semi-truck drivers.

In a trucking case, the accountable actions from your paralysis case can include:

Punitive Monetary Damages
Criminal charges and jail time for the truck driver
Court-mandated audits and record keeping
Dissolution of an unsafe trucking company
Lifetime CDL revocation for a driver.
Court-ordered hiring and training process improvements.
What should I look for in a neck and spine injury lawyer?

Due to the severe nature of neck and spinal cord injuries, trucking companies may be liable for millions of dollars in damages. A lawyer who specializes in spinal cord injuries and high-damage trucking accident claims is better equipped to help you receive maximum compensation for your truck accident claim, procuring the means needed to lead a meaningful and fulfilling life after an severe neck or back injury.

After my truck crash, how long do I have to file a lawsuit for my spinal cord injury (SCI)?

Each state has a limited window of time following an accident in which a claim can be filed. This is typically one to three years, although there are exceptions. In order to preserve evidence, it is always advisable to contact a lawyer as soon as possible following an accident.
Back, Neck, & Spine Injuries and Truck Crashes
What are the most common types of back, neck, and spine injuries seen in truck wrecks?

Injuries along the spine range in severity as follows:

Muscle strain and sprain: Neck and back strains, sprains and muscle spasms occurs when the head and neck are rotated rapidly forward and backward. Classic symptoms are neck pain and stiffness and worsening pain with movement. Neck and back injury may cause nerve damage and temporary, localized paralysis in the arms, shoulders, or face.

Spinal Fractures: There are several types of spinal fractures: burst fractures, compression fractures, fracture-dislocations, and extension pattern fractures.

Spinal fracture symptoms can vary depending on the size and location of the fractures, and how much pressure is put on the spinal cord. Paralysis can be a symptom of a spinal fracture when a fracture is combined with damage to the spinal cord.

Pinched Nerve: Nerves are easily damaged in accidents. A pinched nerve in the neck is known as cervical radiculopathy, and a pinched sciatic nerve is called sciatica (which may be caused by a herniated disc). Treatment for pinched nerves may include rest, an immobilizing brace, physical therapy, and surgery.

Spinal Cord Compression: Trauma from a trucking accident can put pressure on any location of the spinal cord from the neck to the lower back. Spinal cord compression can cause a number of serious issues including problems with balance, pain and stiffness, burning pain, numbness and weakness in the hands, legs, or feet, loss of feeling, and loss of coordination in the hands.

Paralysis: Motor vehicle accidents, including trucking accidents, are the number one cause of spinal cord injuries in the United States. While paralysis types vary, incomplete tetraplegia – weakness or paralysis of all four limbs – is the most common type of paralysis injury according to The National Spinal Cord Injury Statistical Center (NSCISC).
What types of large trucks commonly cause truck crashes?

Large trucks and commercial motor vehicles come in all shapes and sizes. When truck crash victims are left paralyzed, these large vehicles are commonly involved in the collision:

Box Trucks
Dump Trucks
Flatbed Trailers
Logging Trucks
Tow Trucks
Garbage Trucks
Vehicles carrying Hazardous Materials
Tanker Trucks
Busses
Government and municipal trucks
What advocacy support groups are available for truck crash victims and their families?

PTSD, depression, and anxiety are all common after a physically and emotionally traumatic event. Becoming paralyzed as a result of a truck crash can be incredibly isolating, but it's important to remember you're never alone. There are many support groups available to those learning to cope with their new normal. Connecting with advocacy groups that champion truck safety reform can also serve as a powerful healing tool.

At The Law Firm for Truck Safety, we work with various truck safety advocacy groups that fight for a safer trucking industry and provide post-crash resources and support to families and survivors of devastating truck crashes.

For more information on resources near you, please call 800.628.4500 or email [email protected]
Living with a Spinal Cord Injury
How will paralysis impact my day-to-day life?

If your back, neck, or spinal cord injury has impacted your ability to perform certain tasks without assistance, it's healthy and normal to feel frustrated, angry, and even hopeless at times. While these sentiments are a normal part of grief, they do not need to define your reality or the rest of your life.

Americans living with paralysis are capable of living active, independent, and socially fulfilling lives. Sports such as basketball, soccer, baseball, and even swimming all have modified formats to accommodate individuals who have been paralyzed.

When it comes to recreation and everyday tasks, the same is true for things like driving, going on vacation, participating in your favorite hobby, and having a family.
What are some of the secondary conditions associated with paralysis?

Building a new routine to accommodate living with paralysis, you may find these changes impact more than just your mobility. There are secondary physical conditions and medical predispositions associated with living with paralysis. While not everyone will experience all of these, it is important to speak with your medical provider about these secondary conditions, as they come with risks of their own. These conditions include:

Anxiety
Depression
Blood clots
Pneumonia
Bedsores
Low blood pressure
Chronic Pain
UTI

In cases of severe injury to the spinal cord, plegia is often permanent. For truck crash victims living with paralysis, moving forward is about managing the physical and medical components associated with their injury. Awareness, education and a close relationship with your medical provider are critical to leading a healthy life, long-term.
Slide
We believe in the healing power of litigation.
Explore how The Law Firm for Truck Safety has helped truck crash victims champion their stories for justice -- inside and outside of the courtroom.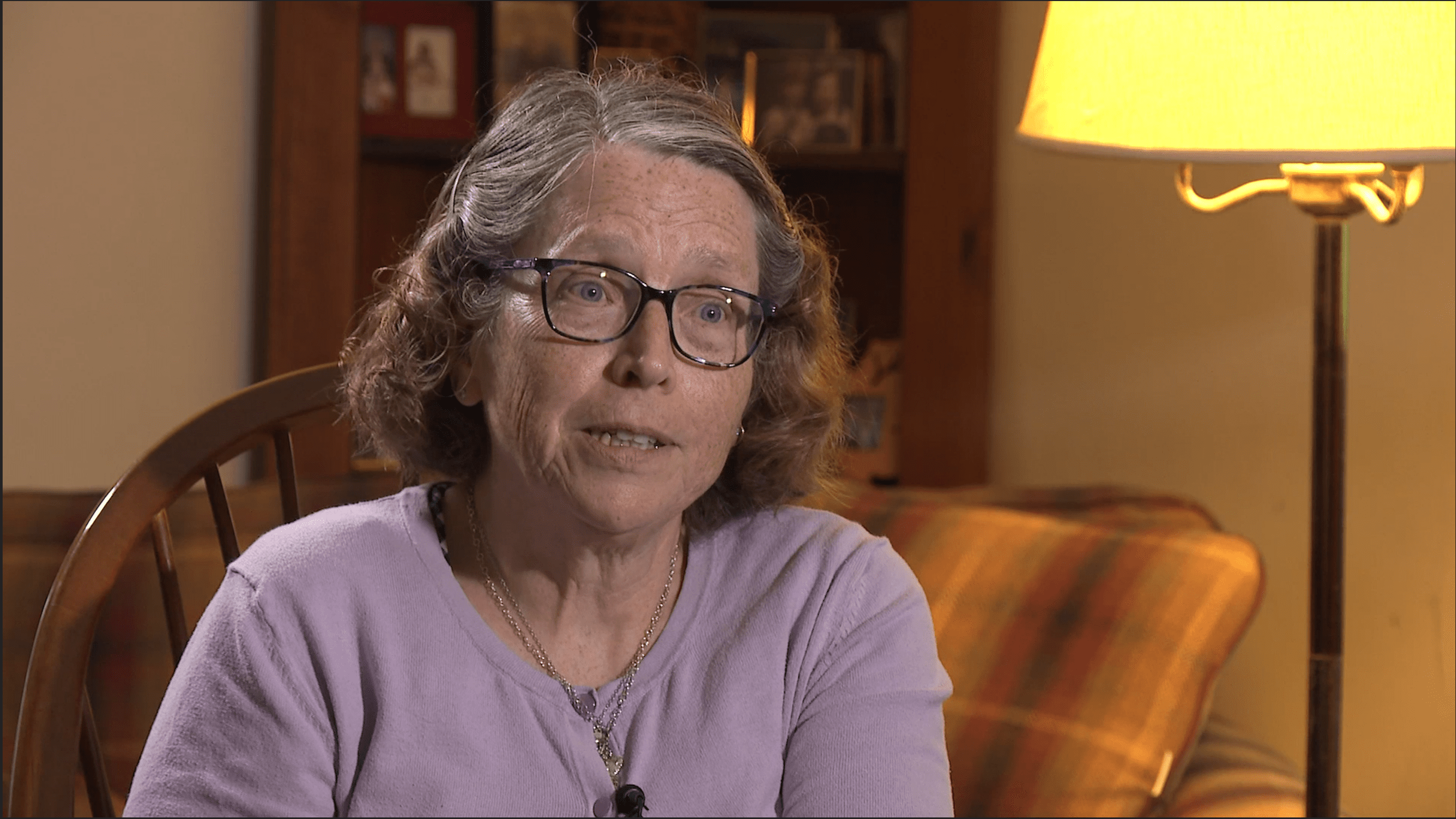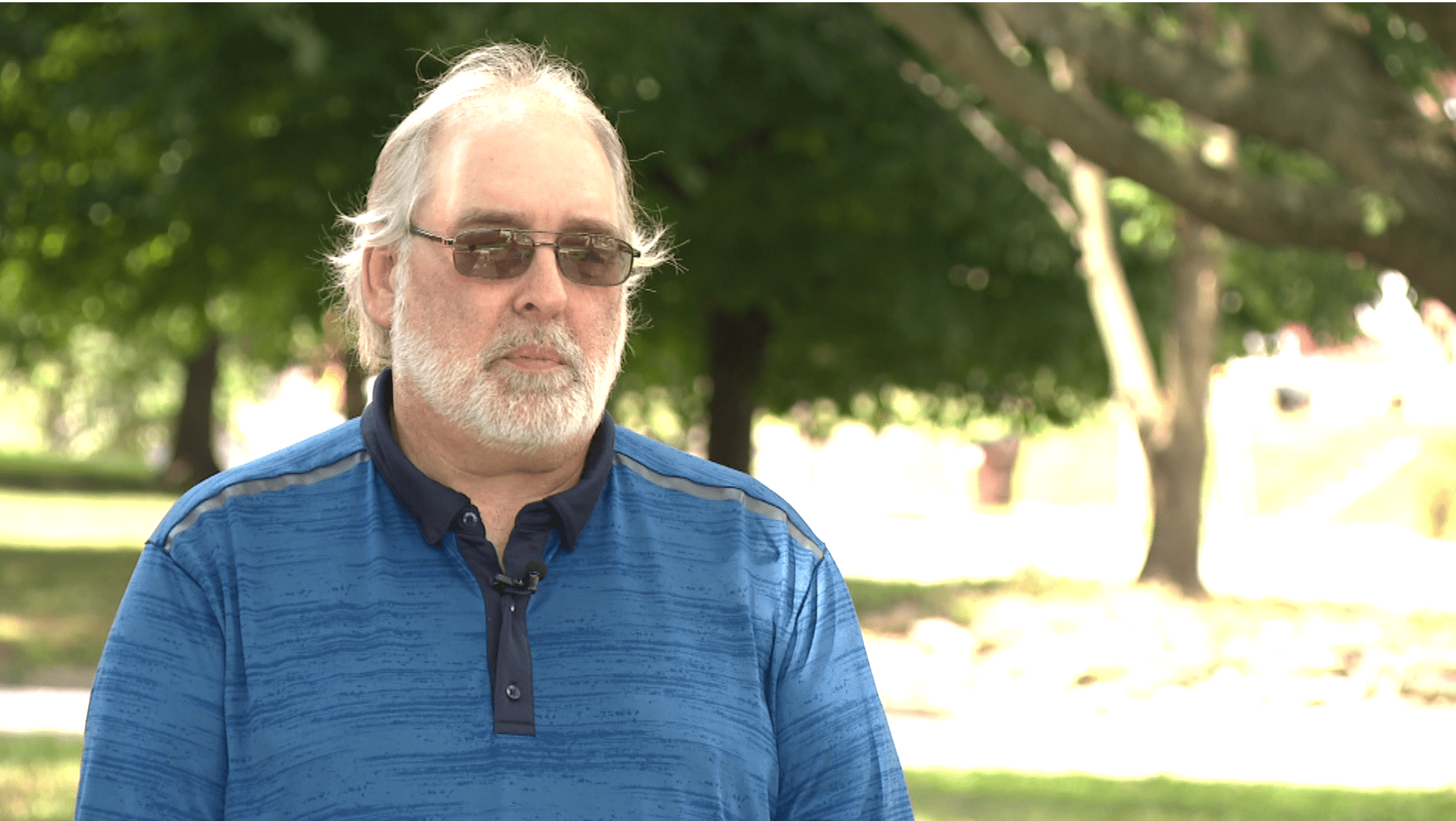 Justice for Your Back, Neck & Spinal Injury
Let the paralysis injury attorneys with The Law Firm for Truck Safety help you and your family build a path to justice. Your consultation with our spinal cord injury team is free and confidential, and, as always, there is no obligation to partner with us.
Our paralysis lawyers would be honored to hear your story, help you find answers, and work with you to build a legal plan that gives you the means to rebuild a life of dignity, independence, and hope.
CALL TODAY: 1-800-628-4500