Why do safe hiring and training matter?
Currently, the the Federal Motor Carrier Safety Administration (FMCSA) has not established national training standards for entry-level truck drivers. This means that certified drivers' training and safety knowledge can vary from state to state.
The trucking industry and safety advocates have agreed on better set of standards for insuring that new drivers are trained in safe driving. The Federal Motor Carrier Safety Administration was going to put in new standards, called Entry-Level Driver Training (ELDT), in February 2020, but has delayed the start date until 2022. 1  Stricter training requirements for new drivers make our road safer.
Aspects of Truck Safety Training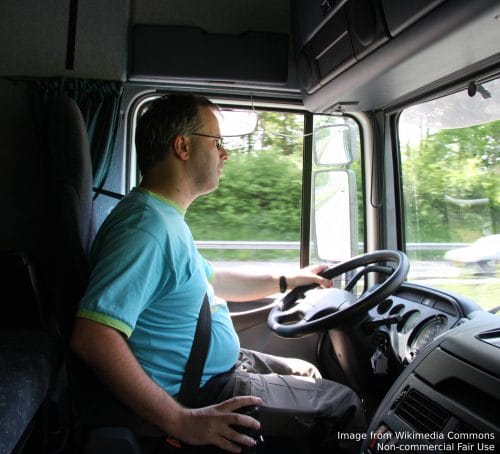 The new Entry-Level Driver Training (ELDT) training requirements will change for anyone who wants to obtain a commercial driver's license (CDL), upgrade a CDLm or obtain a passenger, school bus or hazmat endorsement. 1
ELDT will include:
Basic operation of a vehicle
Vehicle control systems and dashboard instruments
Pre- and post-trip inspections
Backing and docking
Distracted driving
Roadside inspections
Logging hours of service
Driver-whistleblower protections and procedures
(Rule currently slated to go into effect February 7, 2022)
1 "FMCSA pumps the brakes on entry-level driver training rule, punts compliance date to Feb. 2022" Commercial Carrier Journal. January, 29, 2020. https://www.ccjdigital.com/fmcsa-pumps-the-brakes-on-entry-level-driver-training-rule-punts-compliance-date-to-feb-2022/