Truck Accident Attorney Matthew Wright Talks Amazon, Driver Tenure, Training and More at MAJ Truck Case Seminar
On Thursday, April 14th, The Law Firm for Truck Safety's Matthew Wright spoke to personal injury and plaintiff attorneys on the impact large online retailers like Amazon have on modern-day truck crash litigation.
The two-day hybrid seminar, hosted by The Minnesota Association for Justice, covered all things trucking. The presenters, all well-versed in truck accident law, spoke on topics such as conducting successful depositions, finding hidden motor carrier claims, and effective jury selection.
While it is clear how these topics impact trucking cases, what is less obvious (and more sinister as a result) is how the hiring practices of large online retailers impact the future of truck accident law.
When large online retailers, in an effort to keep wage costs down, seek to hire drivers with little to no experience and put them behind the wheel as quickly as possible, it has ramifications for the future of road safety, driver regulations/training, and truck crash litigation –all topics covered in Matt Wright's presentation, Amazon Cases: The New Frontier.
Amazon's is known to target individuals with little or no trucking experience as the most likely persons to accept below-market freight rates. Although Amazon denies liability for the acts of their trucks and vans when they cause crashes and injure or kill people, Amazon exercises control over their drivers through detailed performance metrics and penalties for non-compliance using sophisticated computer telematic systems and other phone-based apps.
In a 2020 study conducted by VTTI, a truck driver with less than a year's experience had a 48% chance of being involved in a truck accident. The efficacy of truck driver training notwithstanding, that number is 37% higher than drivers with 2-5 years of experience and 81% higher than a driver with 10-20 years of experience.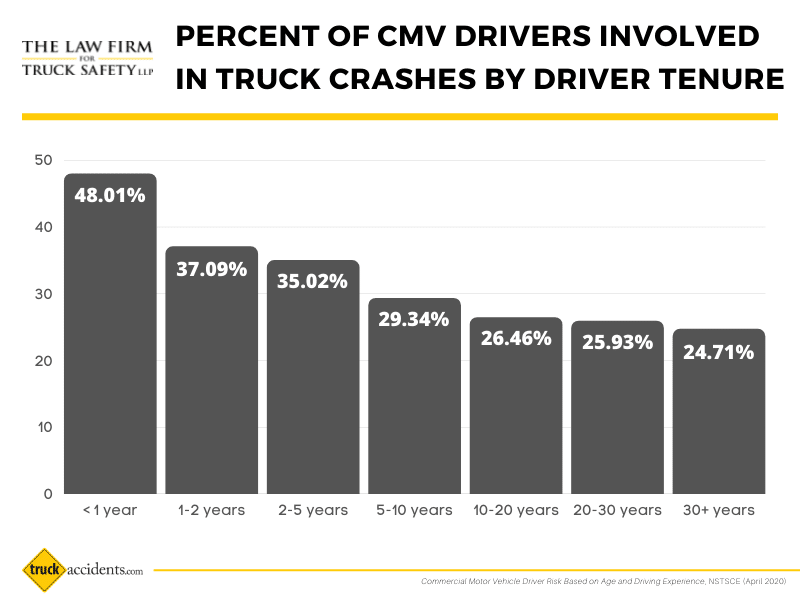 While Matt's presentation largely focused on Amazon, the danger this "churn and burn" employment model poses to road safety is by no means exclusive to the online retail giant.
If you could not attend Matt's presentation at MAJ's Trucking Case Seminar, you can view his other 2022 speaking engagements on The Law Firm for Truck Safety's 2022 event calendar.
For counsel looking for easy access to the FMCSRs, The Law Firm for Truck Safety offers a free app allowing instantaneous access—even when you don't have an internet connection—to these safety regulations through a mobile or tablet device. This app can be downloaded here.
About the Minnesota Association for Justice