The Law Firm for Truck Safety Attorney, Rena Leizerman, was awarded the American Association for Justice (AAJ) Trucking Litigation Group's Robert W. Munley Award on Wednesday, July 19 during the summer AAJ Convention.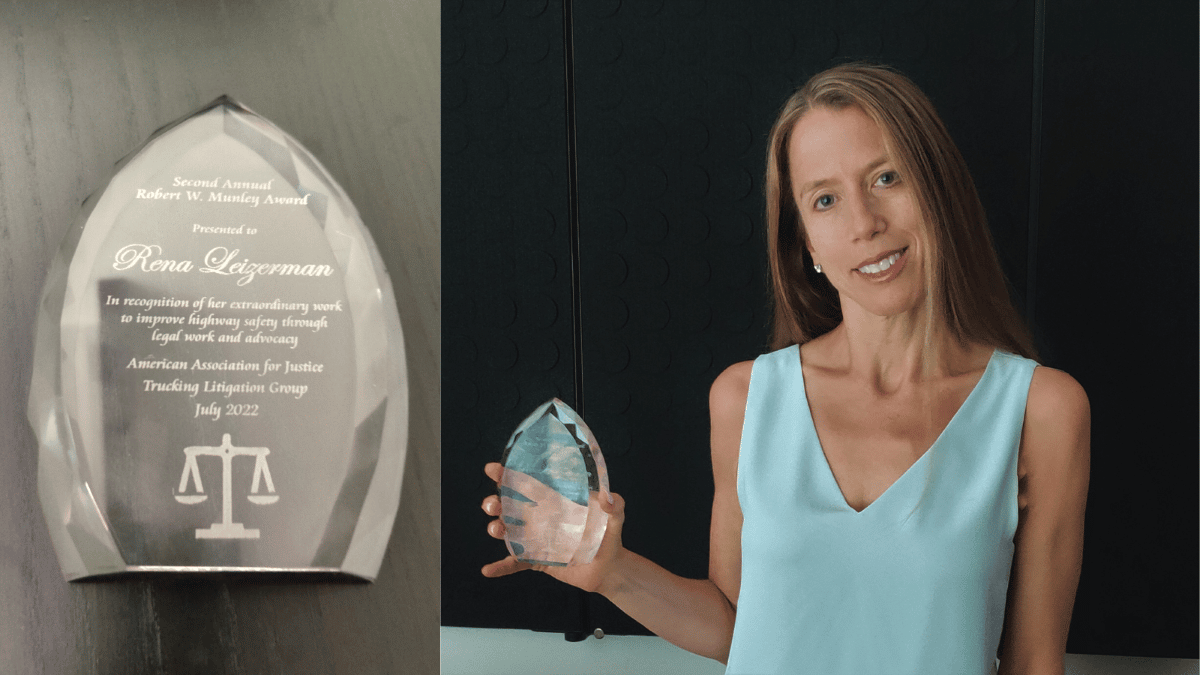 Formerly known as the Chairman's Award, the prestigious Munley award is presented to truck crash attorneys who demonstrate outstanding work educating other lawyers on trucking law matters and contributing to the improvement of highway safety through legal work and advocacy.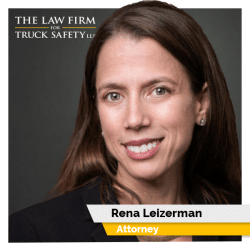 Ms. Leizerman has received many prestigious awards for her exceptional work in truck crash litigation. Most recently, her outstanding work was recognized and honored by the National Board of Trial Advocacy (NBTA) with their semi-annual President's Award.
Ms. Leizerman also serves as counsel to Allen Miller in the high-profile Miller v. C.H. Robinson Worldwide, Inc. case. The U.S. Supreme Court's decision—to deny review of the firm's victory in the Ninth Circuit Court of Appeals, preserving the rights of truck crash victims to seek justice and compensation against transportation brokers and truck companies—was due in large part to Ms. Leizerman's efforts.
About Rena Leizerman
Rena Leizerman concentrates her practice in trial and appellate litigation involving serious personal injury and wrongful death related to commercial motor vehicle collisions. She has litigated numerous issues of first impression in courts across the country and obtained the first punitive damage verdict against a freight broker for negligent selection. She also drafts and submits amicus curiae briefs on behalf of the Academy of Truck Accident Attorneys and consults with other advocacy organizations regarding amicus curiae submissions. Ms. Leizerman taught a seminar in the laws and regulations governing truck and automobile collisions at the University of Toledo College of Law for seven years. She also teaches Jurisprudence and Modern Legal Thought at the College of Law. Finally, she is the co-author of the three-volume Litigating Truck Accident Cases treatise that is updated on an annual basis.