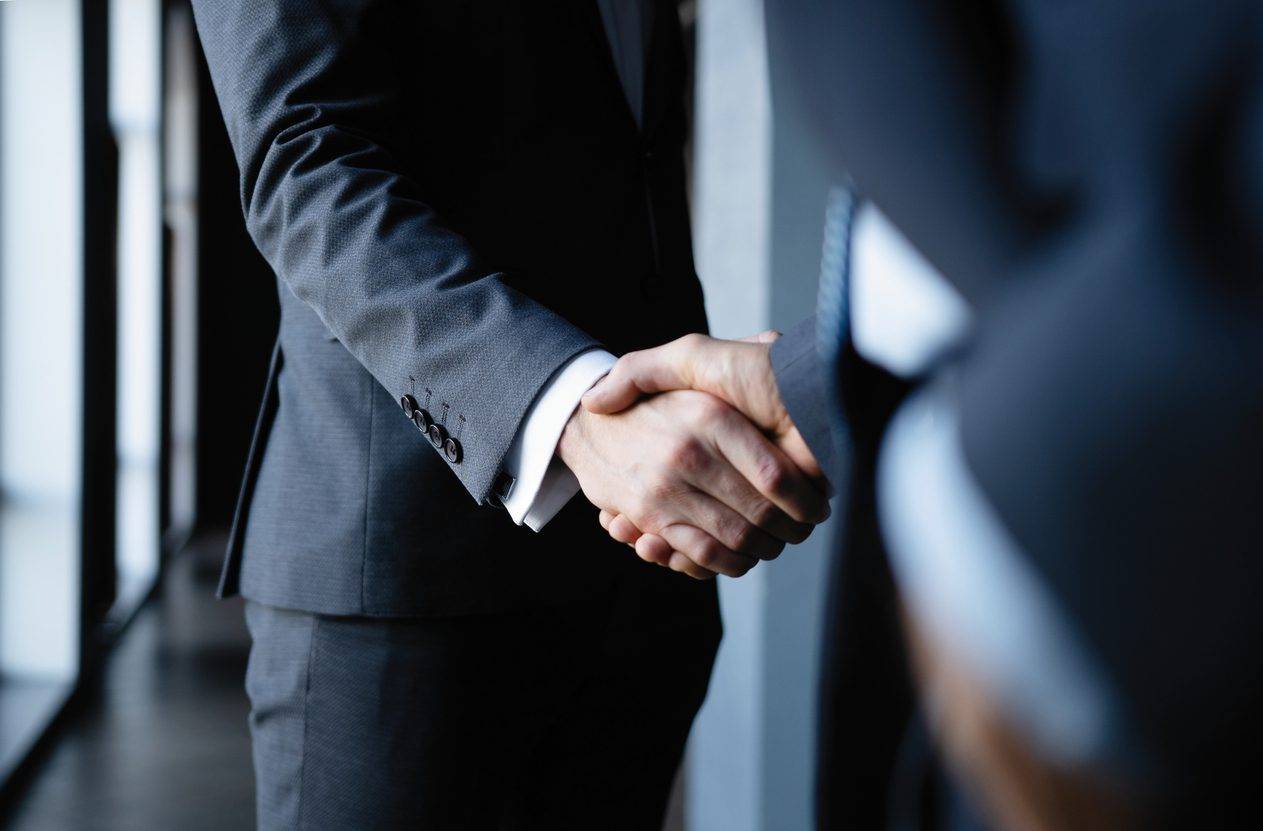 Contact US
Partnering withThe Law Firm for Truck Safety
Through our co-counsel partnerships, our firm provides countless law firms with the support, experience, and financial resources needed to maximize compensation for their trucking cases.
The Experience, Support, and Resources
Your Truck Crash Case Needs
By truck crash victims, defense counsel, and plaintiff attorneys alike, The Law Firm for Truck Safety is recognized as one of the leading trucking law firms in the nation. The tenacity, knowledge, and resources our truck crash attorneys bring to each case they prosecute have resulted in a proven record of 8-figure settlements and verdicts and justice for hundreds of truck wreck victims.
It's no wonder that hundreds of law firms across the nation trust and rely on the support, knowledge, and dedication Michael Leizerman, Andy Young, Matthew Wright, Joe Ervin, and the rest of our legal team bring to even the largest and most complex trucking cases.
If your trucking case has become more intricate, more time-consuming, or needs more financial resources to help secure its victory, we invite you to connect with our team of leading trucking accident attorneys and discover why countless law firms entrust their trucking cases to the support of the firm with the most NBTA board-certified truck accident attorneys in the nation.
Our Proven Record of Case Results
Year after year, our attorneys help secure seven and eight-figure results for truck crash victims. Through our commitment to helping truck crash victims find justice and win life-changing — and sometimes life-saving — settlements and verdicts, we help our co-counsel attorneys receive top dollar for their cases.
Looking for Support in your Truck Accident Cases?
When your client's needs differ from or exceed what you can or want to litigate on your own, The Law Firm for Truck Safety is here to provide you with our knowledge, experience, and unwavering support as co-counsel.
Connect with a member of our legal team and discover why hundreds of personal injury attorneys entrust even their toughest truck accident cases to The Law Firm for Truck Safety.
Lee C. Christie (Attorney
Anyone, anywhere, who has a catastrophic trucking collision case should consider hiring The Law Firm for Trucking Safety. I do trucking collision cases in Indiana and there is no better firm or group of attorneys in the country!!
C. Barnwell (Generic)
Thank you for teaching me the rules and giving me confidence. My first trucking case ever received a seven-figure verdict. It is a testament to the lessons you provide to lawyers across our country.
Steve Gursten (Toledo)
As an attorney, I've been very fortunate to learn and work with Michael Leizerman on many serious truck accident cases. He is considered one of the best trucking attorneys in the country. His knowledge and compassion continue to impress me. In short, he is a fantastic lawyer.
aaron deshaw (co counsel)
I'm well respected nationally as a lawyer in a different field of law. When I have a large catastrophic truck crash case, I hire The Law Firm for Truck Safety as co-counsel because they are so skilled in this area of law.
Marion Munley (Toledo)
Rena Leizerman is one of the most accomplished trial lawyers. She is known nationwide for her knowledge on trucking law. She is considered the go-to on broker and shipper liability. Rena's results in the courtroom are testament to her skill as a lawyer. I wholeheartedly endorse Rena Leizerman.
We value our co-counsel relationships just as much as we value our relationships with our clients. When lawyers seek our expertise and support for their trucking cases, it is a tremendous honor and responsibility. We honor your trust in us by bringing a level of care, compassion, integrity, and experience that no other firm in the nation can bring to a truck accident case.
Referrals & Co-Counsel
No other law firm knows trucks quite like us. Our trucking law expertise and trial experience allow us to 8-figure settlements and verdicts year after year.
Involved in a Crash?
Our team of truck accident attorneys works tirelessly to help your family find justice in the wake of a catastrophic truck crash.
Bringing Unparalleled Experience and Resources to Your Truck Accident Cases
Insurance policies, industry regulations, and a multitude of other factors make truck accident cases more intricate and more complex than an average automotive case. In big rig lawsuits, the critical evidence varies greatly from case to case, which is why truck accident cases require a larger commitment of time and resources to prosecute. Because truck accident cases are all we do, we can comfortably contribute our resources to your trucking case, freeing up your firm to reallocate and reinvest its resources into other areas of your practice.

Whatever level of involvement your firm wishes to have, we have a co-counsel partnership that meets your needs. Our flexible options for co-counsel partnerships have helped countless law firms dramatically improve their bottom line and reinvest their limited resources into their other cases. This not only helps them see maximum recovery in their trucking cases but in their other cases as well.
Trucking cases demand the support of a truck accident law firm with:
Five Attorneys Licensed to Drive Commercial Trucks
Six Board-Certified Attorneys in Truck Accident Law
A Record of Record Settlements and Verdicts
Within the legal community, The Law Firm for Truck Safety's attorneys are seen as leaders in trucking law. This notoriety is also backed by a history of record results for our clients.
Founding partner, Andy Young, was lead counsel on the

largest truck crash verdict in the state of Ohio

winning $42.4 million for two brain-injured teens.

Michael Leizerman, another founding partner, achieved a $16 million

wrongful-death consortium-only verdict

, once again the largest of its kind in the state of Ohio.
More Case Results | Free Case Review
Publications and Lecturers about Truck Crash Law
As a firm, we believe in service and giving back to the legal profession. Because of our commitment to service, our attorneys are often invited to teach other truck crash attorneys how to best advocate for their clients and educate the public on the importance of improving safety within the trucking industry.
View our speaking event calendar and explore when our truck crash attorneys will be in your area.
Leaders in Litigation Groups and Professional Associations

Even if our attorneys are not representing your case, we are still committed to pursuing justice for your crash. We do this through our consistent presence in leadership roles within the areas of truck crash law and truck safety.
Andy Young is the first and only plaintiff attorney to sit on the Federal Motor Carrier Safety Advisory Committee (MCSAC), providing advice and recommendations to the FMCSA Administrator on motor carrier safety programs and motor carrier safety regulations.

Andy Young and Joshua Leizerman founded the Ohio Association for Justice's Truck Safety Section and continue to serve in leadership roles.

Michael Leizerman is a founding chair of both the American Association for Justice's (AAJ) Trucking Litigation Group and the Academy of Truck Accident Attorneys.

In addition to serving in leadership roles in professional organizations on the state level, attorneys Joe Ervin, Michael Leizerman, Matthew Wright, and Andy Young all have held leadership roles within ATAA and AAJs trucking litigation group.
The Power of the FMCSRs in the Palm of Your Hand
Finding accurate and organized information on The Federal Motor Carrier Safety Regulations – also known as FMCSRs – can be hard to do especially when you are on the road or in the courtroom.
In an effort to make these critical safety regulations more accessible, our firm has created an app that gives attorneys and those looking to learn more about FMCSRs the power to instantly and easily access regulations within Title 49 of the CFRs.
Our app also includes federal interpretations and guidance that are not accessible in all versions of the FMCSRs.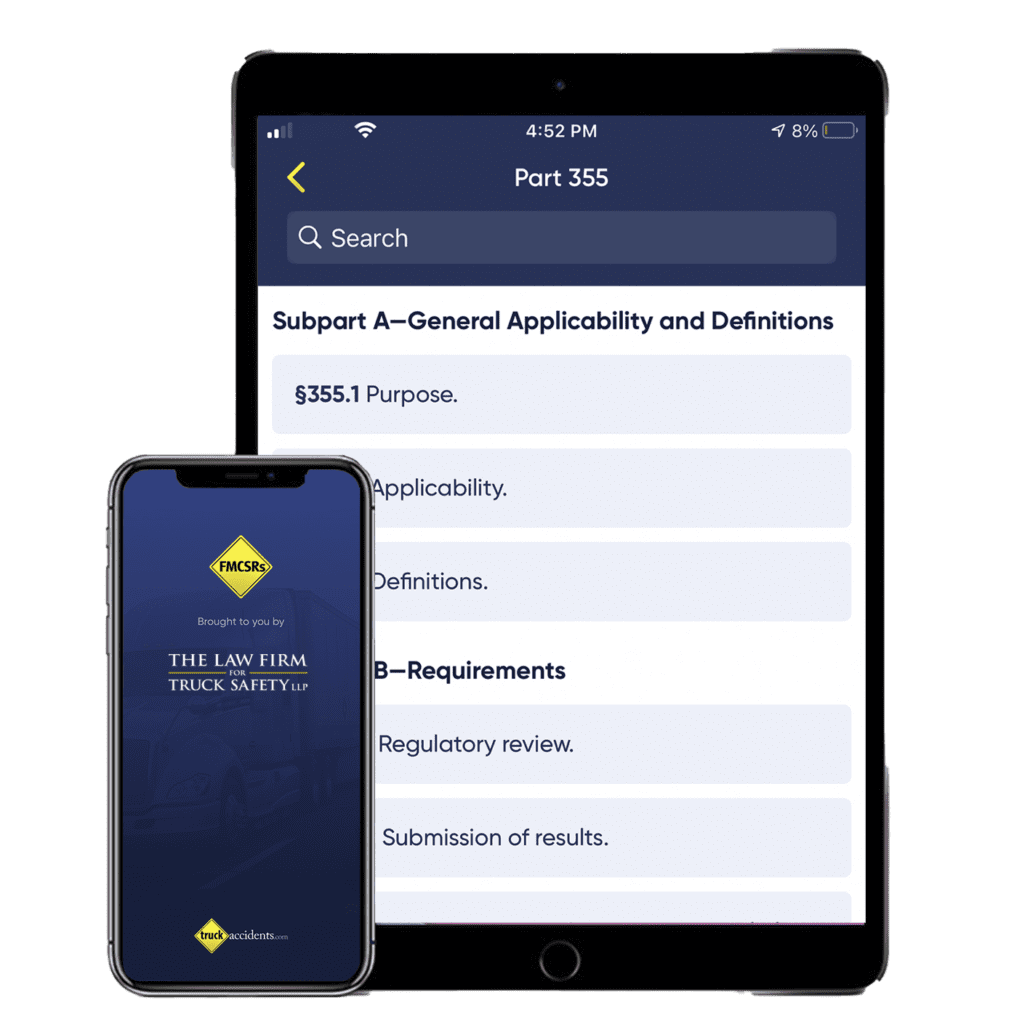 Partner with The Law Firm for Truck Safety
on Your Next Truck Accident Case
Our co-counsel partnerships allow personal injury attorneys to maximize recovery, remove case expenses as a limiting factor to recovery, and reclaim firm time to focus on other cases — all while letting leading truck accident attorneys focus on this very complex and intricate area of law.

Contact us to learn more about our firm and the resources The Law Firm for Truck Safety can bring to your next trucking case.
Thorough Evidence Collection and Investigation
With commercial vehicle accidents, our firm works hard to preserve the evidence in every case, oftentimes making payments on a vehicle and keeping it at a secure location to ensure an expert can review and uncover evidence and take a deep dive into essential case facts.
The Law Firm for Truck Safety has tried cases in over half the states in the nation. Using our vast experience navigating the laws and regulations surrounding truck accident cases, we have been able to help our colleagues realize case results for their catastrophic injury or wrongful death cases — well beyond what they initially expected to receive for their trucking case.
Finding violations of safety regulations and industry standards can be key to your case, which is why our evidence collection includes:
Driver qualification files
Driver training records
Hours of service documents or EOBR and ELD data
Driver inspections
Drug and alcohol testing (pre-hire, random, post-accident)
ECM and onboard system downloads
Vehicle maintenance records
Vehicle inspection records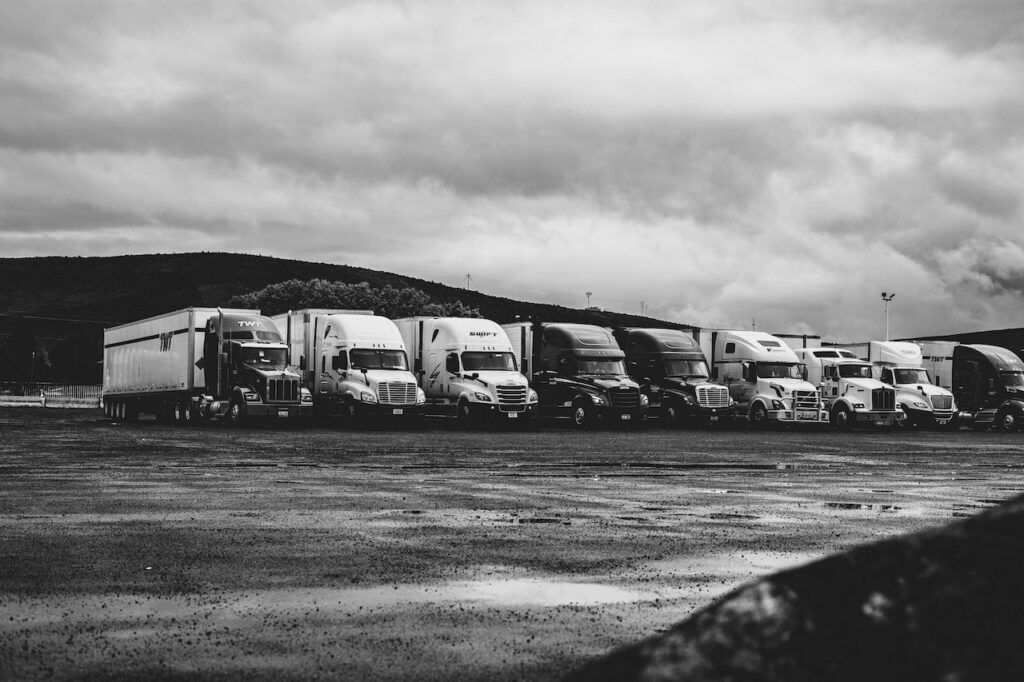 Qualcomm, onboard communications, VORAD, and GPS systems
Bills of lading
Fuel receipts
Trip envelopes
Dispatch/trip planning, route documents/instructions
Delivery documents/instructions
Unlike car accidents, the story of a truck wreck usually begins before the actual crash, which is why we investigate evidence showing what both the driver and truck itself were doing in the minutes, hours, and days before a collision. Most of the time, all evidence points to the unsafe planning, processes, and policies of the trucking company or driver leading up to the crash.
Regulatory Compliance Knowledge
Regulatory compliance is extremely important in truck wreck cases. Over the years, trucking industry practices have evolved, and there are now practices that are considered industry standards. As experienced truck accident attorneys, we're able to understand not only the regulations but how the industry has responded to these regulations through managerial and operational practices, including: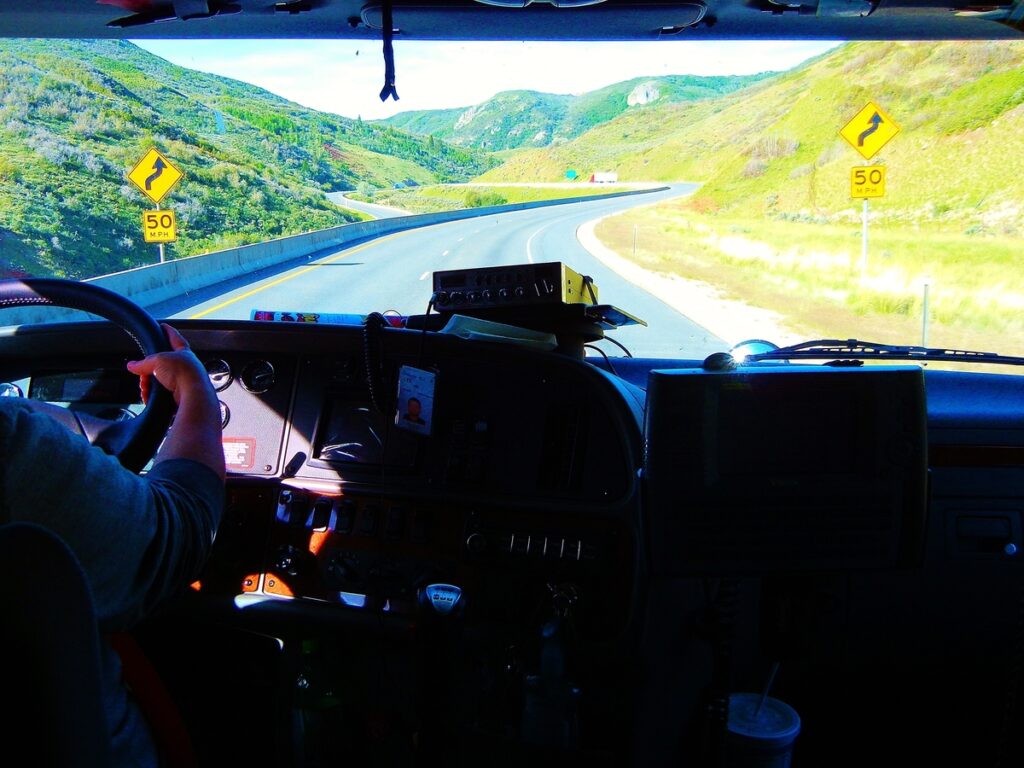 Commercial driver's license requirements
Commercial driver qualifications
Operation of a commercial motor vehicle
Maintenance and inspection of CMVs
Hours of service
Statutory employer
Preservation of records
Lease and interchange of CMVs
Minimum insurance requirements
Hazardous material transport
Substance abuse testing
Brokers
Understanding of Insurance Issues
For insurance carriers, truck wrecks can expose the financial situation of commercial trucking companies and bring the potential for large insurance losses when those crashes result in catastrophic injury or death. Motor carriers and their insurance companies know this and have a team of attorneys whose sole job is to protect commercial drivers and trucking companies by any means necessary.
Oftentimes, when this "rapid-response" team obtains access to critical evidence your client needs to win before you can, it can dramatically hinder your client's compensation amount. When this happens, few law firms have the resources and strength needed to push back against motor carriers' and insurance companies' unscrupulous tactics; The Law Firm for Truck Safety does.
When selecting a truck accident law firm to support you in your next semi-accident case, it's important to select a co-counsel attorney who is highly experienced in semi-truck accidents – someone who is familiar with federal rules and regulations, along with the exploitative tactics that insurance adjusters use in these cases. At The Law Firm for Truck Safety, we understand that no amount of money can put your client's life back together, but we will relentlessly fight for the case compensation they deserve and a level of justice that enables them to heal.
Types of Truck Accident Claims We Represent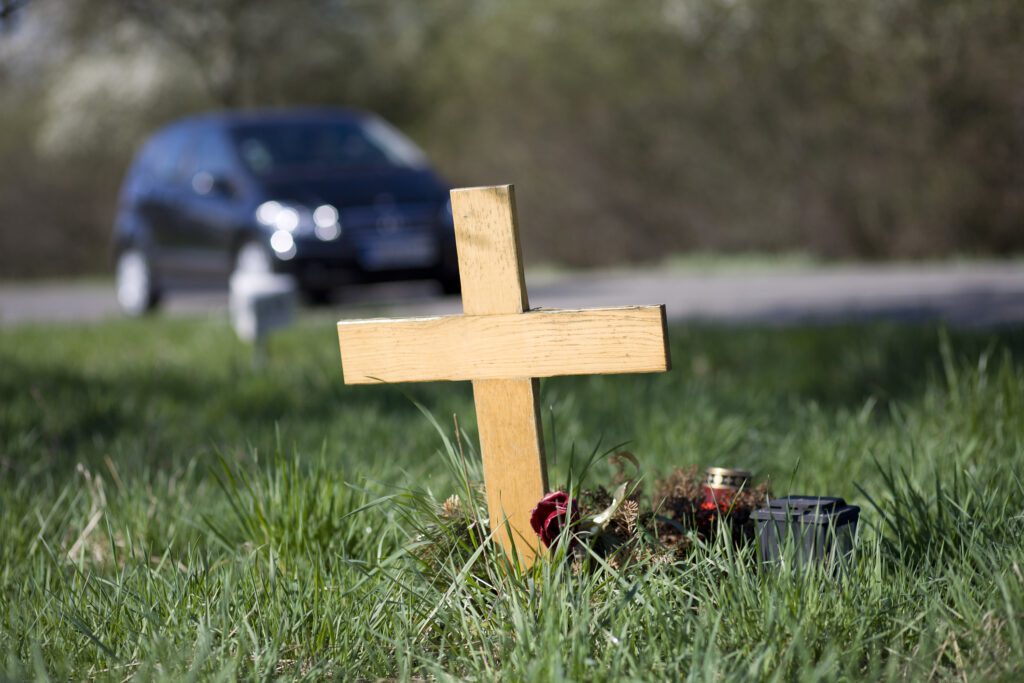 Wrongful Death
The sudden and unexpected loss of a loved one after a fatal truck crash can leave family members shattered, overwhelmed, and unsure of where to turn or how to begin to move forward.
Our team of truck accident attorneys can help your client recover compensation for the emotional and financial pain caused by truck driver and trucking company negligence.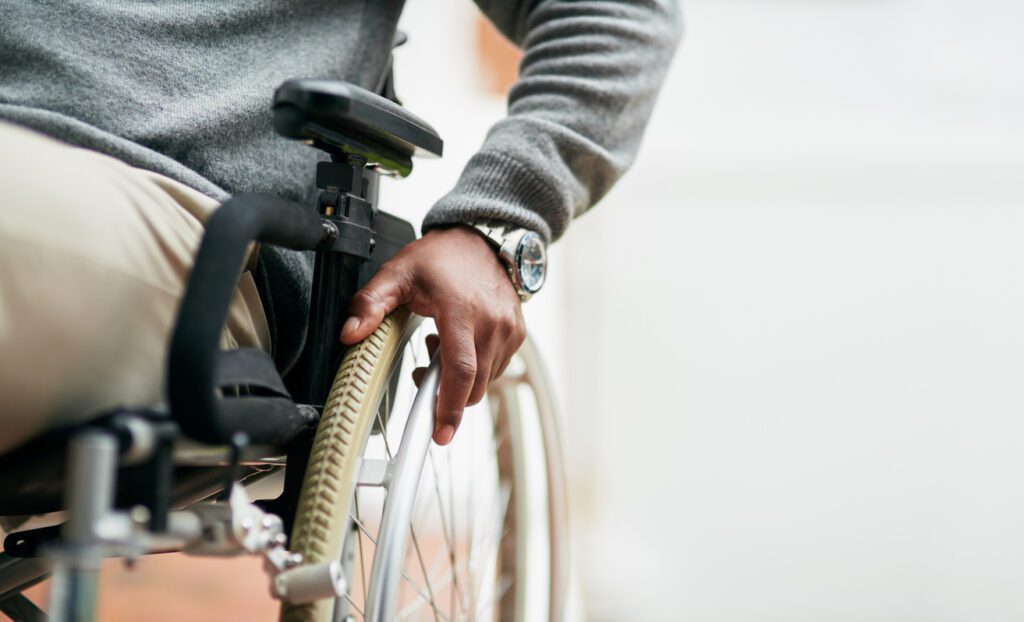 Paralysis and Spinal Cord Injuries
Neck, back, and spinal cord injuries (SCI) injuries often have life-altering consequences for truck crash victims — especially when those injuries result in paralysis.

While we are unable to change the prognosis of a spinal cord injury, our team of truck accident attorneys is here to lend our strength and guidance to help truck crash victims fight for the kinds of case results that allow them to live meaningful and fulfilling lives.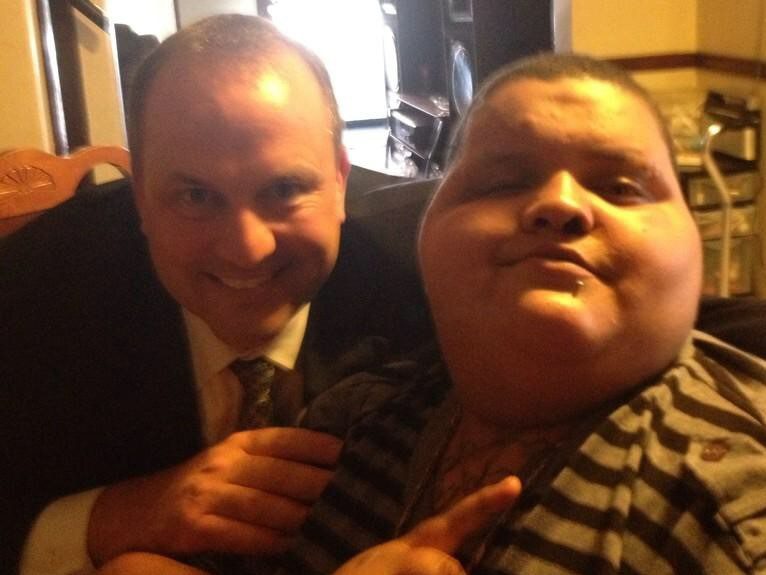 Traumatic Brain Injuries
TBI case outcomes are directly impacted by the complex nature of the head injury and the caliber of the legal resources and legal minds advocating for the client's rights. If maximum recovery is the desired outcome for your brain injury case, it is essential to partner with a team of truck accident attorneys with an established history of winning 7 and 8-figure case results for their TBI cases.
Our Managing Partner, Andy Young, currently holds the record for Ohio's largest truck crash verdict ($42.4M); a case where he was lead counsel for two brain-injured teens.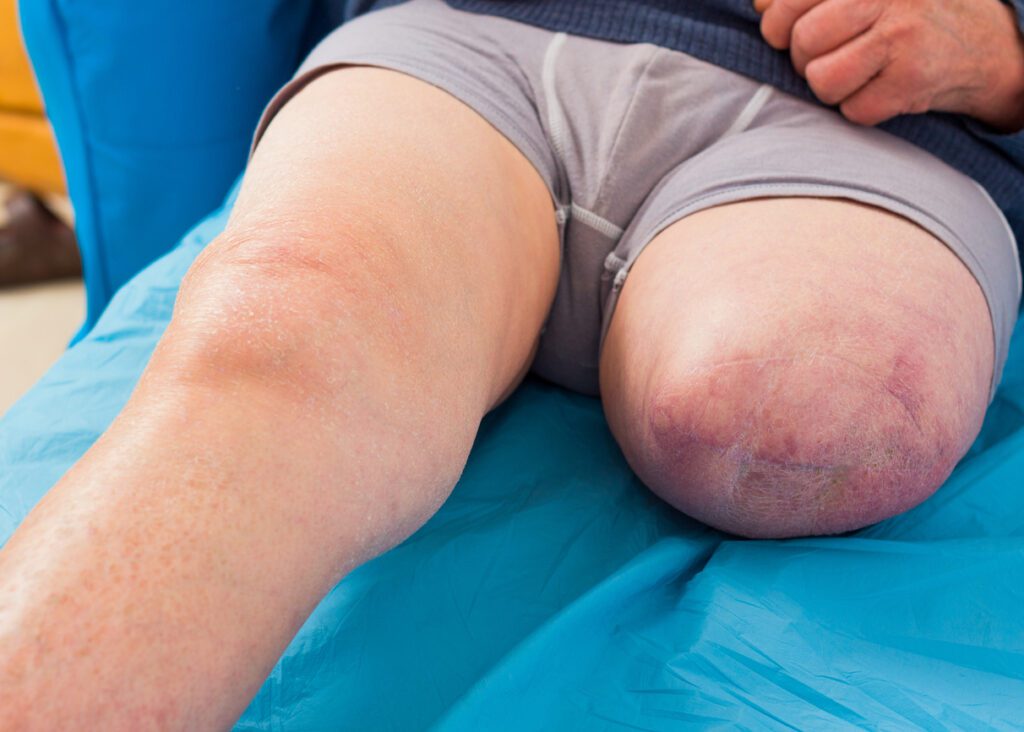 Amputation and Severe Orthopedic Injuries
When a truck crash victim sustains a severe orthopedic injury, the road to recovery is filled with many physical and psychological hurdles. It is a long process that takes a physical, mental, and financial toll on truck crash victims.

No amount of compensation can undo the damage from a crash, but with the care, support, and determination needed to fight back against trucking companies, The Law Firm for Truck Safety can help you take back control, recover compensation, and find justice for all that has been taken from you.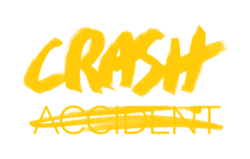 Crash. Not Accident.
The word "accident" is often used to describe devastating truck crashes. Many people in need of legal help will search for a "truck accident lawyer near me" or the "best truck accident attorney". We even use "accident" in our site name.
However, most truck "accidents" are not accidents at all.
Truck crashes are often caused by distracted, fatigued, poorly trained, or downright dangerous truck drivers and/or the unsafe business practices of the trucking companies and brokers that hired them. Every semi-truck accident lawyer at The Law Firm for Truck Safety is committed to helping those who have been irreparably harmed in commercial vehicle crashes and providing education to the public that crashes are not accidents.
Supporting Truck Crash Victims Through Advocacy
Inside the courtroom, our truck wreck lawyers fight for truck accident victims. Outside of the courtroom, we are tireless truck safety educators and advocates.
Our goal is to reduce the number of tractor-trailer fatalities to zero through a variety of initiatives and legislation reform.
Essential Truck Safety Initiatives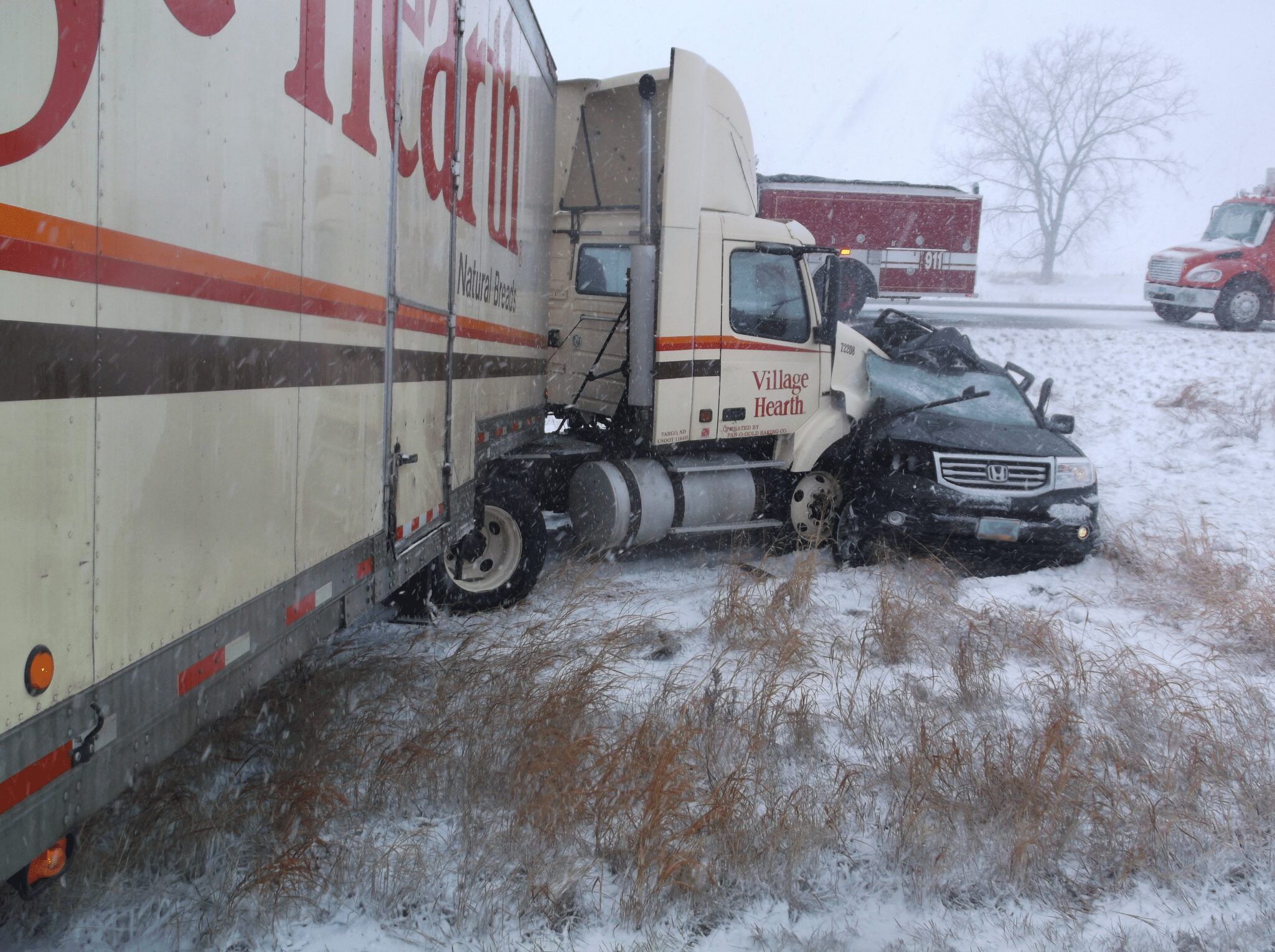 Automatic Emergency Braking
Automatic Emergency Braking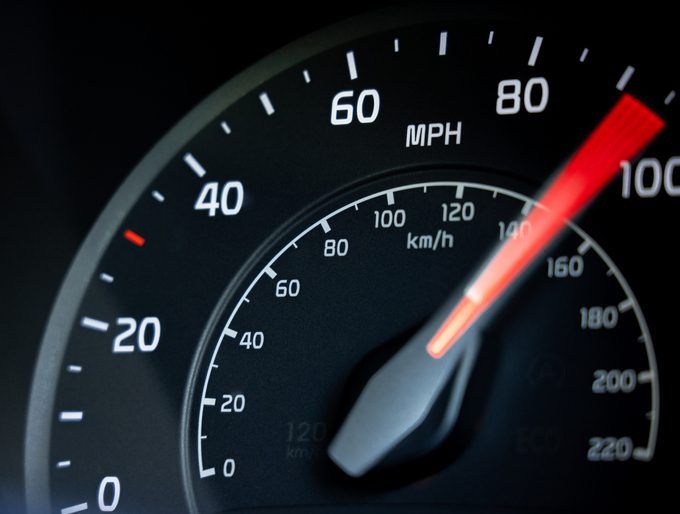 Speed Limiters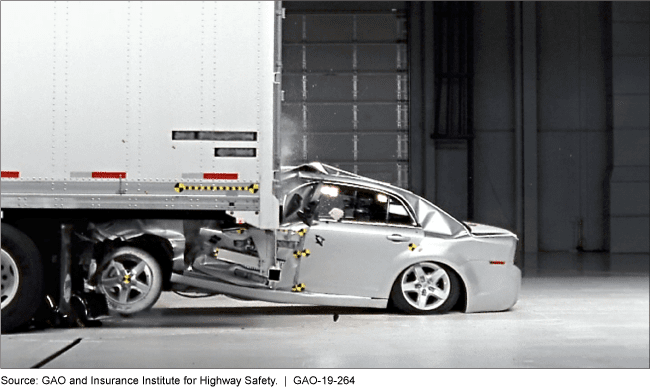 Stop Underrides
Underride Guard Protection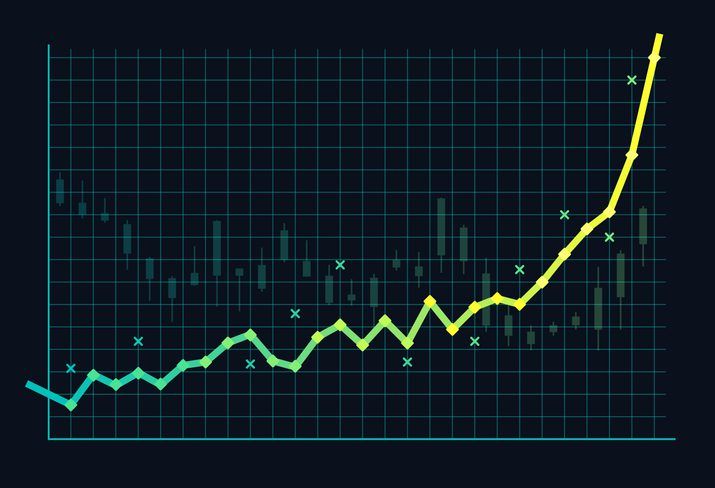 Increased Insurance Min
Increased Insurance Minimums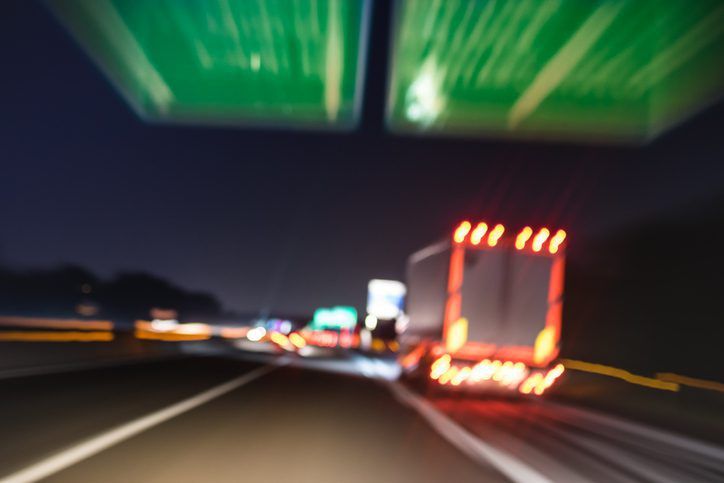 Safe Hiring & Training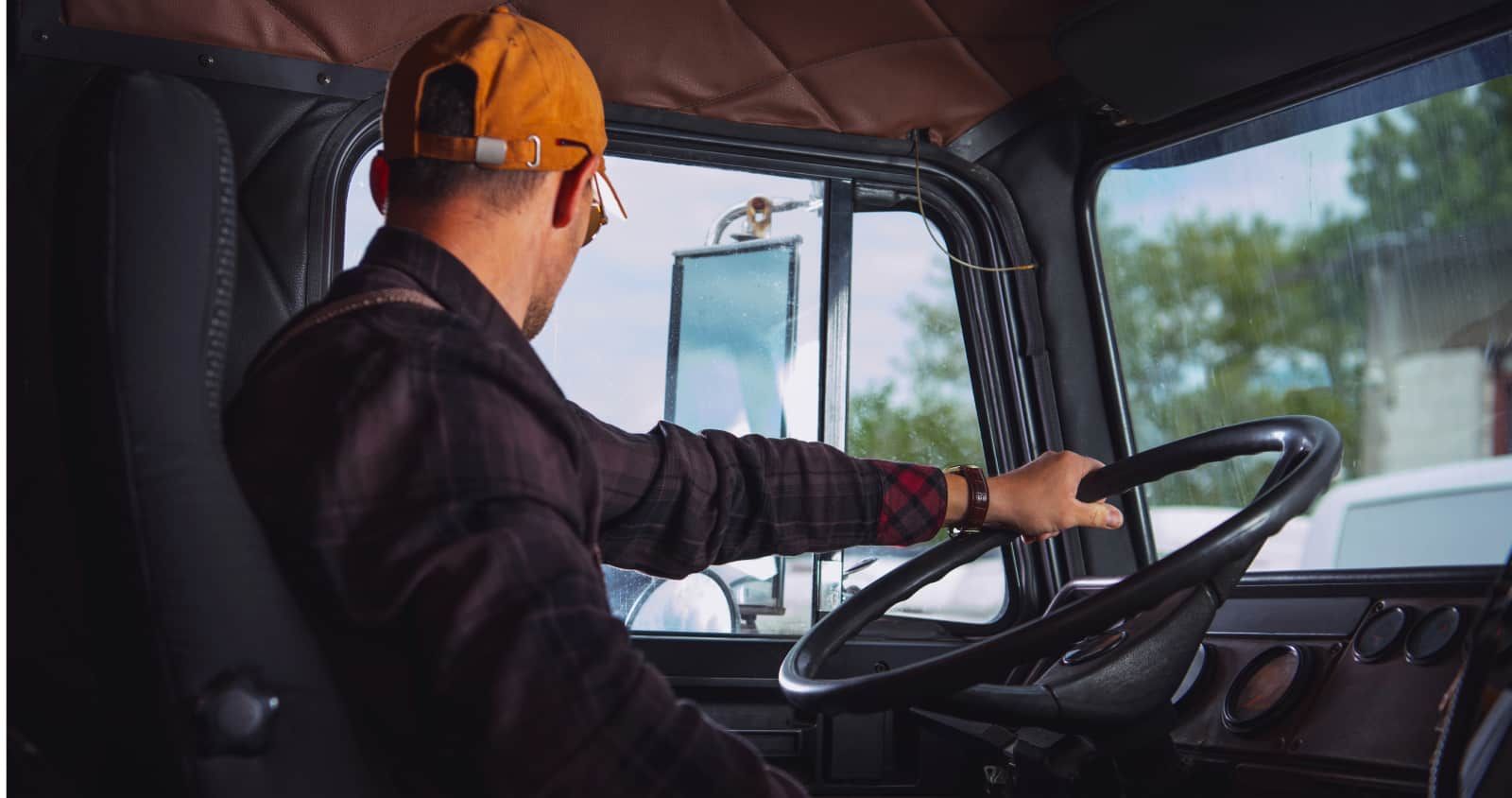 Safe Hiring & Training
What Can I do to Prevent what Happened to my Client from Happening to Anyone Else?
The most important thing you can do is share their story.
We are champions, but when it comes to educating the public and imploring lawmakers to act, no one's voice is as loud (or as powerful) as your client's. Whether you are our partner with The Law Firm for Truck Safety on your next trucking case or not, we encourage all truck crash survivors and their attorneys to become involved in the truck safety and advocacy community.
For more information on how you can become a truck safety advocate, please email [email protected] or call (800) 628-4500.
Our goal is to reduce the number of commercial motor vehicle fatalities to zero through a variety of initiatives and legislation reform.
Refer Your Trucking Case to Leading Truck Accident Attorneys
If your trucking case has become more intricate, more time-consuming, or simply needs more resources to help secure its victory, connect with our team of leading trucking accident attorneys today.

Share details of your trucking case with us and discover why countless law firms entrust their trucking cases to the truck accident law firm with more NBTA board-certified truck accident attorneys and more attorneys with commercial driver's licenses than any other firm in the nation.
For a free, no-obligation case review, we invite you to share the details of your truck crash case with us by calling (800) 628-4500 or by completing our case review form.
CALL TODAY: 1-800-628-4500