In the immediate aftermath of a truck crash, victims often find themselves experiencing a whirlwind of emotions and decisions. And while they are processing all that happened and focusing on recovery, there are trucking companies working to build a post-crash narrative that absolves them of any wrongdoing.
This article serves as a guide to help you and your loved ones navigate the post-crash maze. By following this guide, you can avoid common pitfalls, preserve your rights, and set yourself up for success, should you wish to file a truck accident lawsuit and seek compensation for your injuries.
No other law firm knows trucks quite like us. Our trucking law expertise and trial experience allow us to win multi-million-dollar results year after year.
Our team of truck accident attorneys works tirelessly to help your family find justice in the wake of a catastrophic truck crash.
No other law firm knows trucks quite like us. Our trucking law expertise and trial experience allow us to win multi-million-dollar results year after year.
Our team of truck accident attorneys works tirelessly to help your family find justice in the wake of a catastrophic truck crash.
Your Physical Safety Comes First
The most important thing after any crash is your physical health and safety. If you have been injured in a truck crash, it's essential to seek medical attention from experienced medical professionals and concentrate on your recovery.
Even if you were not directly involved in the truck crash, and you lost a loved one, it's equally important for you, as a family member, to prioritize your emotional well-being. Everyone affected by a truck crash experiences the shock differently, and taking the time to process a sudden traumatic experience is vital.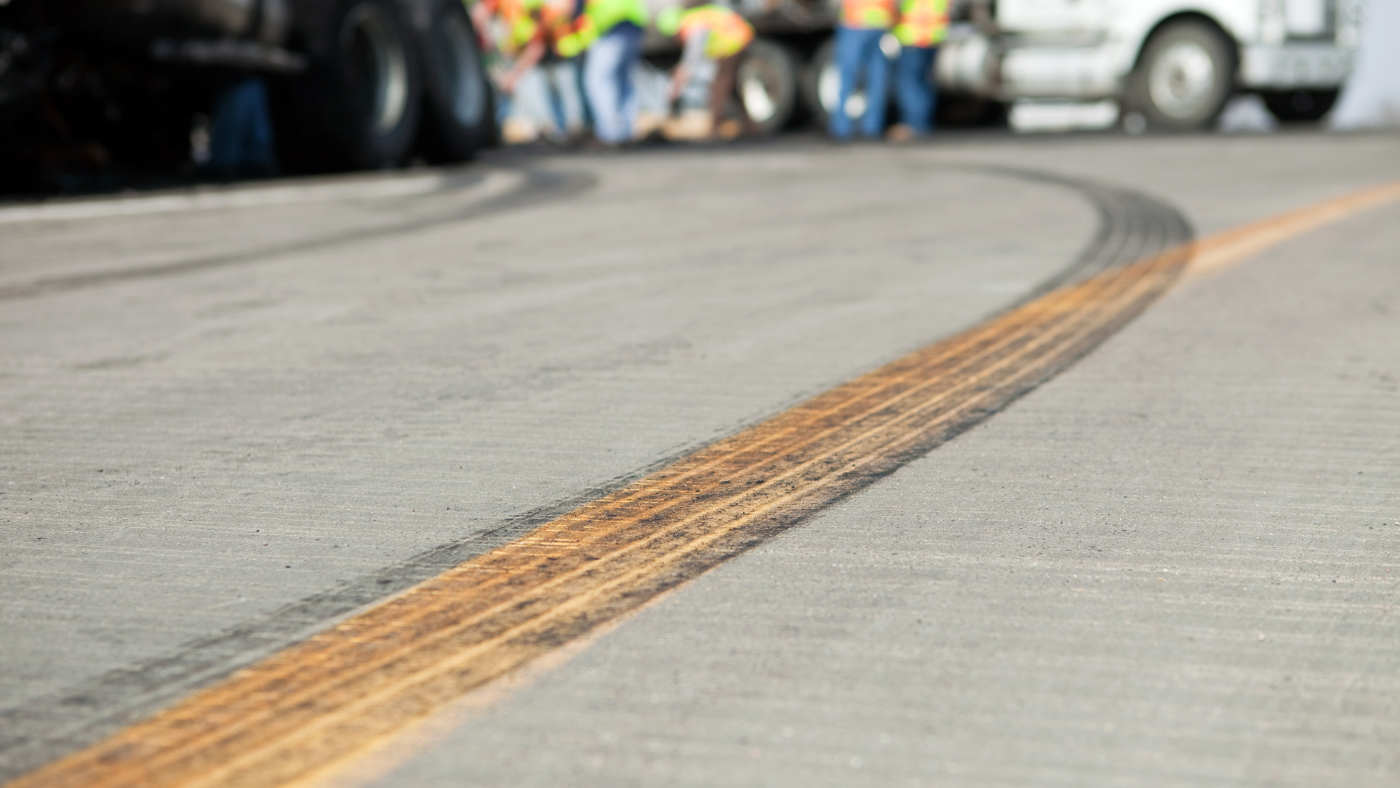 Beware of Rapid Response Teams
After a semi-crash, many trucking companies have a tactic up their sleeve—they will send "rapid response" teams out to investigate the crash. These representatives have one goal: to protect the trucking and insurance companies and find evidence that supports the story that their driver did nothing wrong.
These "rapid response" teams know that crash victims are at their most vulnerable, coping with fear, shock, and grief immediately following an eighteen-wheeler crash. It's not uncommon for these teams to use this moment of vulnerability to their advantage.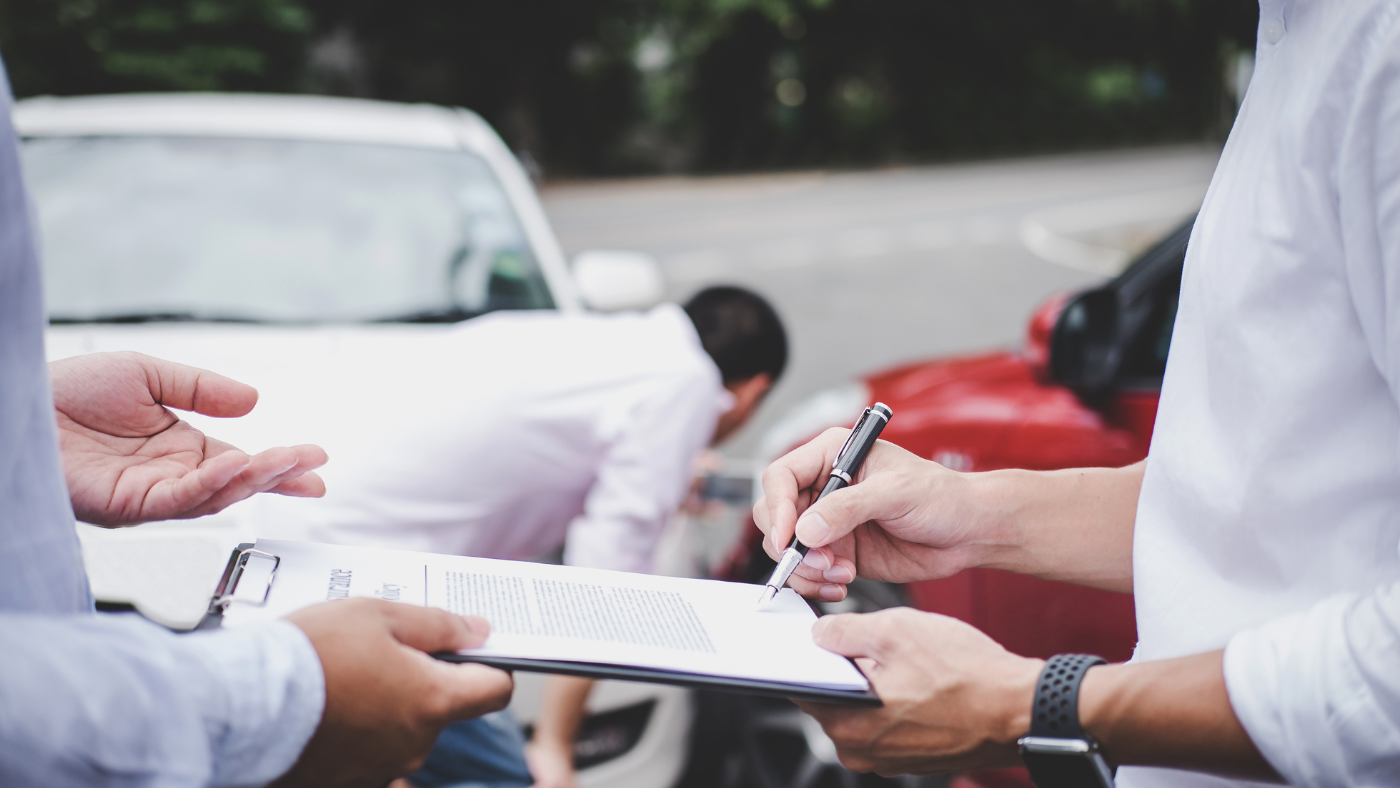 A rapid response team member might show up right at the crash scene and try to get truck crash victims to give an official statement the trucking company wasn't at fault for the crash. This could be done through a taped talk or asking the victim to sign a document that clears the trucking company of blame.
Important: Before you sign any papers about your crash, make sure your truck crash attorney has reviewed them. This way, you can feel confident that you're not agreeing to anything that gives up your rights or will hurt your truck accident case down the road.
It's not uncommon for truck drivers to be advised by their insurance companies not to say phrases like "I'm sorry" or make any statements that might suggest they are at fault for an accident.
However, consider this scenario: If a truck driver claims they weren't responsible for a crash, but cellphone records later reveal they were texting when the accident occurred, or that they were under the influence, how would this appear before a judge and jury?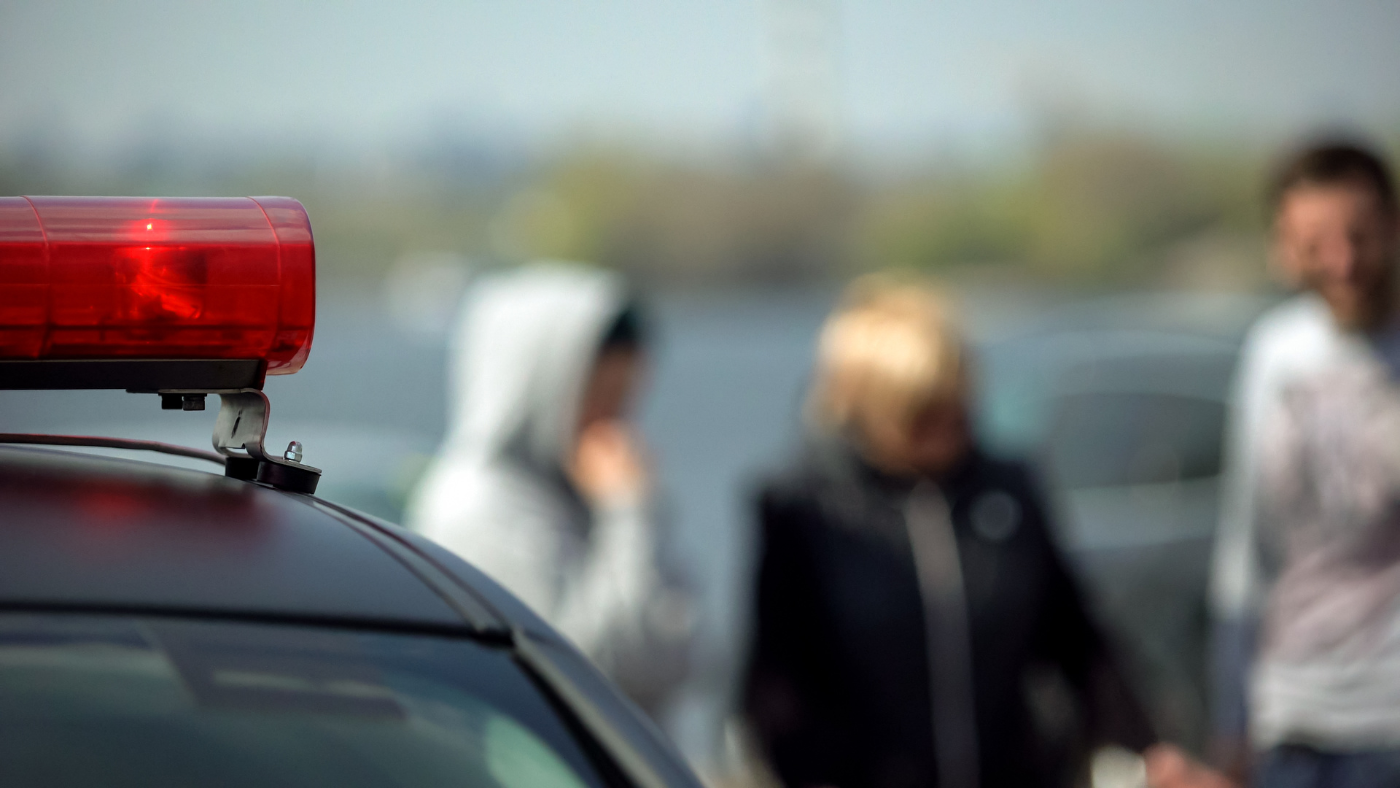 Regardless of if you were a driver, passenger, or witness to a truck crash, one of the quickest ways to undermine the credibility of a truck accident claim is to be caught being dishonest.
Any statements made at the scene of the accident will resurface during a truck accident lawsuit. If these statements are inconsistent with the physical and forensic evidence, it could severely weaken the validity of your claim.
Focus on Facts, Not Fault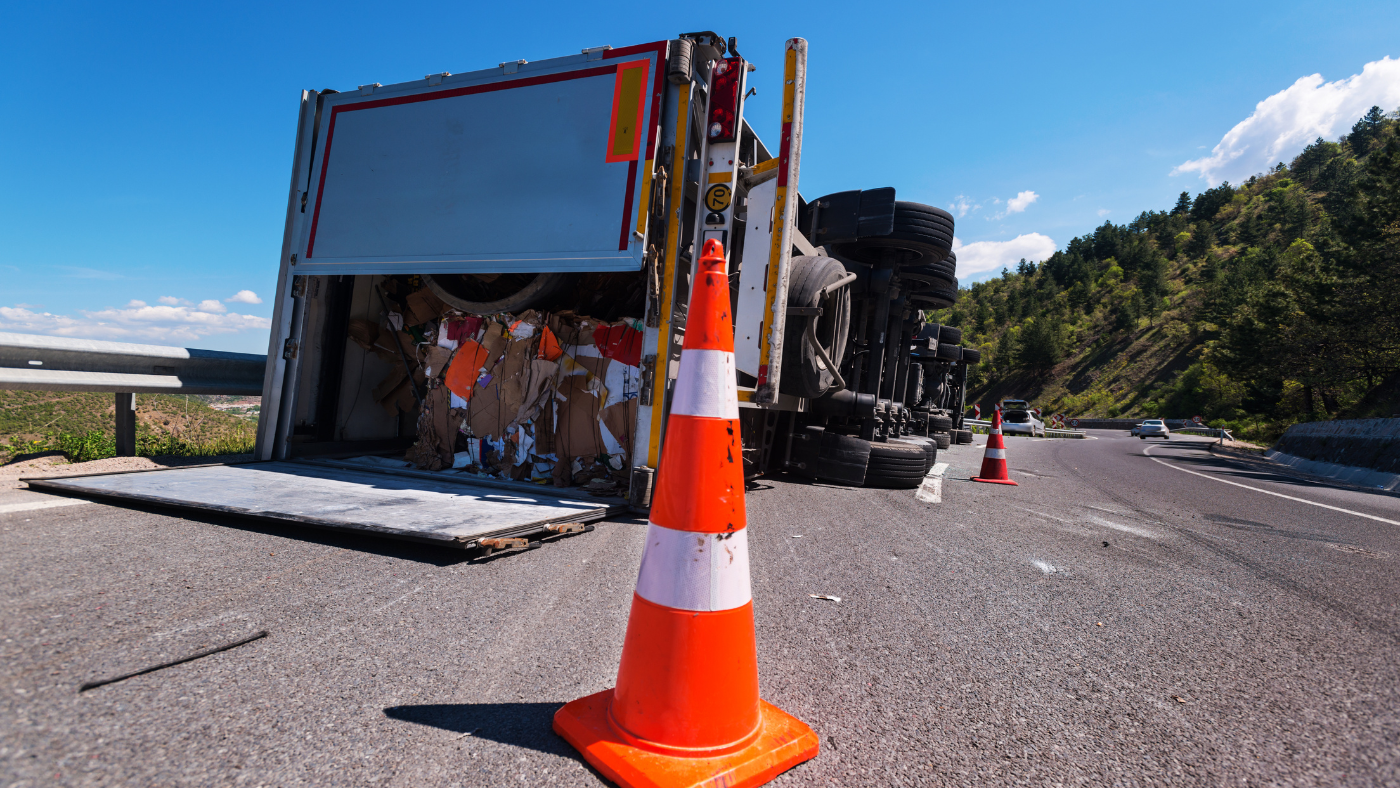 At the crash scene, it might be tempting to try to work out who is at fault. But remember, it's not up to you or the trucking driver to decide that. Determining who is at fault is a job for the courts and juries.
When you're talking to the police or others at the crash scene, be objective and stick to the facts. Share what you saw and heard right before, during, and after the crash, and try to leave opinions out of it.
Emotions and adrenaline run high following a truck crash, so it's common for truck crash survivors to not fully realize how serious their injuries are immediately after the crash.
If you have been injured, say something so that you can receive medical care, but remember no one on the crash scene -- including you -- is qualified to assess the full extent of your injuries. That's something only a medical professional can do.
Remember: At a crash scene, your health comes first. If you are having difficulty communicating or remembering details of your crash, it's okay to defer your interview to a later time.
Be Cautious with Insurance Companies
A trucking company's insurance carriers are motivated to close out any possibility of a truck accident lawsuit. Their ideal scenario is resolving matters without getting a truck accident lawyer involved. The reason they may do this is that they do not want you to know the true value of your case and believe they can settle for less if you don't know its value.
Don't be caught off guard if an insurance representative contacts you soon after the crash to discuss settlement. When this happens, it's crucial to bring an experienced truck crash lawyer into these conversations.
A lawyer well-versed in truck accident law will be equipped to champion your rights and will know how to strategically engage with truck company insurers. If a settlement amount reflecting the severity of your injuries isn't reached, your attorney can then gear up to take your case to court.
The trucking company will have a team of legal professionals working on the crash. If they have a team, you should have one, too. Working with a truck accident lawyer can be a game changer for truck crash victims –especially in those early moments.
A personal injury attorney who specializes in truck crash cases can help you understand and guide you through the intricate legal landscape, ensuring you don't inadvertently harm your case.
Having an experienced lawyer on your side levels the playing field, ensuring your rights are protected and maximizing your chances of a fair outcome.
Take the first step on your path to justice.
The Law Firm for Truck Safety's truck accident attorneys are here to help you find answers, pursue justice, and receive the compensation you deserve.
Connect with a Law Firm for Truck Safety attorney today.
Putting It All Together
The moments after a truck crash are critical and your actions immediately following your crash can affect your future. Remember, being informed about the steps to take after a crash is just as essential as understanding the actions to avoid and what not to say.
What Should I Do and What Should I Avoid at the Scene of a Truck Crash?
Seek medical attention and follow through with your doctor's treatment plan.
If you can understand and effectively communicate, cooperate with law enforcement and their investigation.
If you have been injured, say something so that you receive the medical care you need. However, try to avoid speculating about the severity of your injuries before you have been seen by a doctor.
Don't sign any documents without consulting with a legal professional –ideally, one that specializes in truck accident law.
Stick to the facts. Do not lie or speculate about what caused the crash.
Gather and document as much crash scene information as possible.
Avoid speaking to insurance companies or truck company representatives until you have spoken with a truck accident attorney.
By following the above actions, you're ensuring the strongest foundation for any potential truck accident lawsuit you and your family may want to file.
Discover The Law Firm for Truck Safety Difference
As you navigate the legal world following a truck crash, remember that the expertise of your legal team can make or break your case.
At The Law Firm for Truck Safety, not only do we boast the most truck accident attorneys certified in truck accident law by the National Board of Trial Advocacy (NBTA), but we also have more truck accident lawyers with commercial driver's licenses (CDLs) than any other law firm in the nation.
This unique blend of legal prowess and hands-on experience positions us to fiercely advocate for truck crash victims in a way other firms can't. If you or a loved one has been affected by a crash with an eighteen-wheeler or other commercial motor vehicle, remember: expertise matters.
Schedule your free, no-obligation truck crash case review today, and discover The Law Firm for Truck Safety Difference.