What is an underride crash?
An underride crash is a type of truck accident that occurs when there is bumper incompatibility between the vehicles involved in a crash. Because of their height, one of the most common and most fatal types of underride accidents involves semi-trucks. When there is an underride truck crash with a smaller passenger vehicle, the first point of contact is the smaller car's windshield followed by the heads of the people inside. This often results in severe brain injuries or fatalities for those in the car.
Underride accidents are particularly deadly for automotive drivers because the safety features of their car, such as airbags and crumple zones, will not deploy. This hazard caused by height difference is a known issue in the trucking industry –and has been for over a century.
What's being done?
Despite public outcry, policymakers in the trucking industry have yet to roll out any reasonable or effective safety regulations to protect everyday drivers from underride crashes.
However, with any major safety change things take time, and the lack of a regulation requiring underride guard protections doesn't mean this federal mandate is unobtainable. In fact, many strides have been taken toward making this goal a reality.
To help drivers understand the current status of underride crashes, we've created a timeline highlighting the history of these truck accidents. This timeline shows the events that have shaped the fight for underride guards, what has been accomplished so far, and why more action is still needed to truly prevent underride accidents.
No other law firm knows trucks quite like us. Our trucking law expertise and trial experience allow us to win multi-million-dollar results year after year.
Our team of truck accident attorneys works tirelessly to help your family find justice in the wake of a catastrophic truck crash.
No other law firm knows trucks quite like us. Our trucking law expertise and trial experience allow us to win multi-million-dollar results year after year.
Our team of truck accident attorneys works tirelessly to help your family find justice in the wake of a catastrophic truck crash.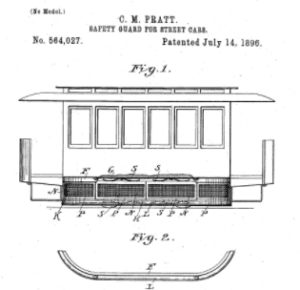 On July 14, 1896, a patent for a side underride protection device for street cars was introduced. Then in 1913, little less than 20 years later, another patent was introduced to provide side underride protection for commercial trucks. Unfortunately, these patents did not become the standard after being introduced, resulting in many fatalities from underride crashes.
Although patents for underride guards had been created by this point, safety regulations were scarce within the automobile industry. Underride accidents were extremely common and often catastrophic. The public realized something had to be done to address the issue and brought awareness to the importance of underride protection during the latter half of this time period.
The mid-20th century saw significant advancements in truck underride safety legislation, including the first standards meant to prevent underride accidents in 1953. These standards required trucks with bodies or trailers more than 30 inches off the ground to have read underride guards. However, these regulations were lacking. The federal mandate did not address side underride crashes, and there was no testing requirement for the rear guards that the regulation obliged.
In June of 1967, actress Jayne Mansfield was killed in a rear underride accident on U.S. Route 90 after her car hit a tractor-trailer from behind. While her three children survived, two other adults in the car were also killed.
This event stirred up a massive reaction from the public. In response, the Department of Transportation's Federal Highway Administration proposed new underride guard standards later that same year. Unfortunately, these proposals never became law, and the topic of underride protection devices continued in abstract for the next five years.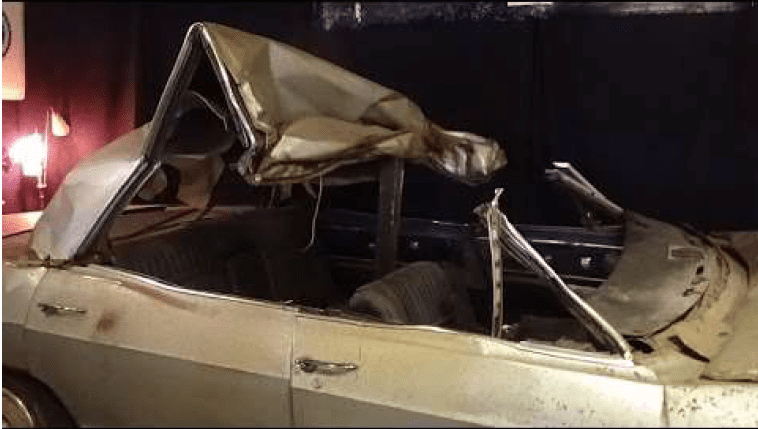 After years of tireless efforts from the families of underride victims and other safety advocates, the Insurance Institute for Highway Safety(IIHS) began to acknowledge the public's pleas. In 1977, the IIHS conducted a crash test showing the ineffectiveness of the 1953 underride guard standard, which lead to a Senate hearing. However, this hearing made no difference in legislation, as new regulations never made it past draft stages.
Underride crash tests and other studies were conducted over the next 10 years, proving the significant danger underride crashes posed. While these tests were being conducted, several studies were being published, finding gaps in how underride fatalities were being reported, noting that more people are dying from underride accidents than what the data showed.
The gaps in the federal standards continued to be swept under the rug, and it wasn't until 1996 that the federal safety standards for underride guards were updated. While many had hope for these new regulations, the 1996 update still excluded several vehicle types and, ultimately, wasn't much different from the original standards implemented in 1953.
At the turn of the millennia, many underride safety advocates had hope that the new century would bring change. In 2002, the American Truck Association, a group that often claims that many of the suggested truck safety solutions are too difficult to put into practice because of logistic or financial challenges, predicted that new side underride legislation would be introduced and implemented by 2006.
However, those four years turned out to be four years too many. In 2004, Roya Sadigh was killed in a side underride accident on her way to Thanksgiving dinner. In addition to more public outcry, her mother, Lois Durso, created the Stop Underrides organization and started the #StopUnderrides movement, which has been a rallying point for many safety advocates who think change is long overdue.
Through the late 2000s and early 2010s, IIHS continued to call on the government for more safety regulations, such as requirements for front and side underride guards. They also continued conducting more crash tests with underride guards that met federal specifications, showing that the federal standard was insufficient in preventing rear underride crashes.
In spite of the mounting evidence that more needed to be done, blustering from the trucking industry continued, and, unfortunately, underride crashes continued to claim more lives. More families found themselves in a similar position to Lois and joined her on the front line, creating their own organizations aimed to put an end to underride crashes once and for all.
One such person is Marianne Karth, who herself was a survivor of an underride crash, but lost her two daughters, Anna Leah and Mary, in that same accident. Marianne went on to establish AnnaLeahMary.com, and has become a fierce advocate for underride protections.
In 2015, 16-year-old Riley Hein was killed by a semi-truck that did not have underride protections. Determined to find justice for his son and hold members of the trucking industry accountable for 100+ years of inaction, Riley's father, Eric, became a champion of underride safety. His wrongful death case was the first underride case to hold a trailer manufacturer accountable for a lack of underride guards on the tractor-trailer, ascribing punitive damages as part of his case's verdict, and setting a precedent for future underride cases.
How Does Trial Affect Safety Advocacy?
Truck accident lawyers play a vital role in enhancing truck safety. They investigate the root cause of truck accidents and reveal and can uncover systemic safety failures. At the individual case level, verdicts or settlements can be used to advance safety, one driver or trucking company at a time. In addition, trucking verdicts can be used to affect change on a larger level by setting precedents for future cases -- particularly when those verdicts involve punitive damages.
These "nuclear" verdicts often push the trucking industry to implement life-saving safety measures without waiting for federal regulations to roll out, for fear they may face a similar legal situation should those practices continue.
In 2016, the trucking industry and underride victims came together at the first underride roundtable held at IHHS. In the years following this, every major trailer manufacturer strengthened their guards to prevent rear underride accidents.
Even though progress has paced at a slow crawl, the past few years have brought about a glimmer of hope in the quest to make fatal and catastrophic underride crashes a thing of the past.
2023 has been a particularly noteworthy year for underride safety.
April 2023
In April 2023, the National Highway Traffic Safety Administration (NHTSA) launched the Advisory Committee on Underride Protection (ACUP), as well as an Advance Notice of Proposed Rulemaking (ANPRM).
However, this ANPRM report has come under deep scrutiny as NHTSA egregiously claimed that only 17.2 lives would be saved if underride guards were mandated for all tractor-trailers.
It's crucial to recognize that this figure does not reflect the immense positive impact underride guards are poised to have in preventing tragedies on our roads. Many organizations in the truck safety space have outright rejected NHTSA's findings, giving strong counterarguments that if the data were appropriately calculated, the data would reflect over 200 lives saved each year.
Even though strides have been made to advance underride safety, the alarming truth remains: The unprotected gap between a tractor-trailer and the road is a direct result of the gaps in truck safety that policymakers allow to persist.
The Insurance Institute for Highway Safety (IIHS), an independent nonprofit whose members include major auto insurers, rebuked NHTSA's findings in no uncertain terms. "[IIHS] believes NHTSA's analysis suffers from several fundamental flaws that reduce its benefit estimates for side underride guards," wrote IIHS Senior Research Engineer Matthew Brumbelow.
To compound the pushback, by the government's own admission, the data NHSTA used to support their findings has major systemic gaps and, consequently, significantly underreports the reality of underride crashes on our roads.
IIHS's Matt Brumbelow estimates the number of lives that could be saved by a side underride guard regulation is up to ten times the number reported by NHTSA.
June 2023
In June 2023, PBS, in partnership with ProPublica, released a documentary exploring the issue of underride safety and the systemic and political challenges underride safety advocates face making nationwide mandates a reality.
While strides have been made to enhance safety on commercial trucks, the alarming truth remains: The unprotected gap between a tractor-trailer and the road is a direct result of the gaps in truck safety that policymakers allow to persist.
While new standards have been introduced to increase safety at the rear of commercial trucks, these rear underride guards are objectively inadequate at saving lives. Furthermore, side underride accidents and front override accidents continue to go unaddressed and endanger the lives of all road users, including drivers, motorcyclists, bicyclists, and pedestrians.
The time for meaningful underride safety protections, like side underride guards, is 100+ years overdue, and with every passing year, without substantial underride safety reforms, we compromise the safety of countless lives. It's time to close this gap and enact rigorous safeguards, like side underride guards, to put an end to the senseless loss of life on our roads.
Contact The Law Firm for Truck Safety
At The Law Firm for Truck Safety, we're both passionate and compassionate when it comes to fighting for victims of underride truck accidents. In addition to championing victims and family members affected by underride crashes, we are committed to providing justice and accountability for those who need it the most. Our truck accident attorneys focus their practice on representing truck accident cases that result in wrongful death, traumatic brain injuries, paralysis, or a similar catastrophic trucking injury.
If you need underride advocacy or legal representation for your truck accident injury case, please don't hesitate to contact us for a consultation with one of our experienced truck accident attorneys.