Johnson Trucking, LLC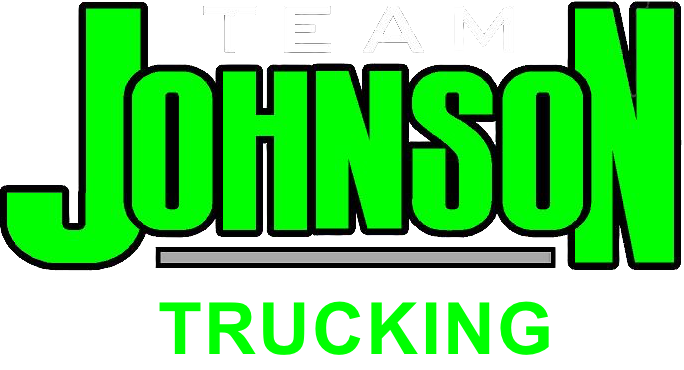 Our law firm has been involved in one or more claims or cases against this motor carrier. Johnson Trucking is an American interstate motor carrier with 6 vehicles and 6 drivers as of 2020.
As of September of 2020, motor carrier inspectors found approximately 1 in 2 (43.5%) of all commercial motor vehicles operating under Johnson Trucking authority (US DOT #1649958) to be out of service. This means the trucks had such significant safety violations that motor carrier inspectors immediately declared them to be illegal to be on the road.
Links to some publicly available documents:
MCS-150s 2007-2013
FMCSA Safety Audit 2008
FMCSA Compliance Review 2009
FMCSA Proposed Safety Rating 2009
FMCSA Compliance Review 2010
FMCSA Complaint 2010
FMCSA Proposed Safety Rating 2010
FMCSA Compliance Review 2012
FMCSA Proposed Safety Rating 2012
FMCSA Safety Rating 2012
FMCSA Request for Safety Rating Change 2012
FMCSA Review 2013
FMCSA Compliance Review 2015
FMCSA Proposed Safety Rating 2015
FMCSa Compliance Review Questionnaire 2016
FMCSA Compliance Review 2016
FMCSA Rating Vacated 2016
You can serve a lawsuit on Johnson Trucking through their registered agent to receive service of process under 49 Code of Federal Regulations 366 at the following address in each state:
State

Representative Name/

Address

AK

JASON BATTIEST

109 S GILL ST

AL

ALACRITY LEGAL SERVICCES

818 WESTERN AMERICA DR

AR

CAROL PENSE/PERMIT CONNECTION, INC.

1011 HWY 71 N, SUITE B

AZ

RICHARD ALLEN BREN

893 W PALO BREA

LITCHFIELD AZ, 85340-6009

CA

JEFFREY NADEL ATTORNEY AT LAW

16000 VENTURA BLVD #908

CO

CHARLES KIMBALL

5400 WARD RD, BLDG 111, STE 150

CT

CONNECTICUT PROCES SERVING, LLC

67 BURNSIDE AVENUE

EAST HARTFORD CT, 06108-1533

DC

ONE SOURCE PROCESS INIC

1801 18TH ST NW 2ND FLOOR

WASHINGTON DC, 20009-5544

DE

CORPORATIONS & COMPANIES INIC

910 FOULK ROAD SUITE 201

WILMINGTON DE, 19803-3159

FL

FAVIOLA CARRILLO/TRUCKERS BUSINESS CENTER

11310 ROCK RIDGE ROAD

GA

JASON C GONZALEZ

2609 WELCOME RD

HI

ONE SOURCE PROCESS, INC

108 KU DRIVE

IA

DONNA JAMES, PERMITS PLUS

203 FIRST AVE. S

ID

JAY MILLER

10840 ARABIAN WAY

IL

PLATES & PERMITS TRUCKING SERVICES, INC.

4711 MIDOTHIAN TKP, STE 11

IN

BRS DOT COMPLIANCE LLC

2396 N MORGAN RD

KS

TMT TRUCK PERMITTING INC

1516 TAYLOR PLZ E

KY

ALAN SIDDENS, CONSULTANT

1933 FINNEY ROAD

LA

AUZENNE LAW FIRM, LLC

3600 JACKSON ST, SUITE 121

MA

JAMES M. BURNS

785 WILLIAMS STREET #428

MD

RUTH MEREDITH, MEREDITH & MEREDITH INC

1006 CHESTER RIVER DRIVE

ME

CRYSTAL BLACK

2918 WINSLOWS MILLS RD

MI

DIRK H BECKWITH

28411 NORTHWESTERN HWY STE500

MN

SEIFERTS SHARPEN &SHINE LLC

1616 HENNEPIN AVE N

MO

PADGETT S SMITH LLC/ THE PERMIT SHOP

1801 W NORTON RD SUITE 205

MS

M&M TAX PERMIT SERVICE INC

3341 HIGHWAY 49S

MT

KAREN A. HINMAN .

1224 HIGHWAY 87

NC

CAROL JORDAN, TRANS CAROLINA PERMITS, INC.

2940-15 TRAWICK ROAD

ND

TRUCK LICENSING & SERVICES INC

4141 38TH ST S STE B

NE

CINDY SOLLAR

828 LAKE AVE STE B

GOTHENBURG NE, 69138-1952

NH

MYRAANNE HEALEY/JP-ONLINE SERVICES

64 ABIJAH BRIDGE RD

NJ

KENNETH OLSEN

33 PHILHOWER RD

NM

TRUCKING COMPLIANCE & PERMITTING

5142 N PRINCE ST

NV

GLG INSURANCE

6332 S RAINBOW BLVD STE 100

NY

TRANS-COM, INC

2945 SUNRISE HIGHWAY

OH

DAN CAVANAUGH, TMC

89 WEST MARTIN ST.

OK

DOTPROCESSAGENTS.COM LLC

1410 N PORTER AVE

OR

GEORGENE HULBERT, INTERSTATE TRUCKING CONSULTANTS

12164 EHLEN ROAD NE

PA

NORTHEAST TITLE & TAG INC

1726 N KEYSER AVE

RI

RICHARD B. CARPENTER, ATTY

20 MAIN STREET

NORTH KINGSTOWN RI, 02852

SC

LIL RIKARD, TRUCKER'S CONSULTANT

28 OLD SPRINGS RD

SD

INTERSTATE PRORATE & INSURANCE

12350 W. HWY 44 LOT#3

TN

TRANSCOMP PERMIT & FUEL TAX SVCS, LLC

5901 SHALLOWFORD RD., STE., 104

CHATTANOOGA TN, 37422-6217

TX

ALL STATES TRUCK PERMITS

128 EAST 5TH ST

UT

PROGRESSIVE REPORTING AGENCY LLC

7304 S 300 WEST STE 201

VA

BLUE RIDGE LEGAL PROCESS SERVICES, INC.

103 N BLAIR ST.

VT

LISMAN, LECKERLING, P.C.

84 PINE STREET

WA

LEROY SCOTT

402 16TH ST NE #106

WI

KRISTA LUCERO

8321 249TH AVE

WV

DM BUSINESS SERVICE

38 ANNON RD

WY

SALLY ADAMS- REINHART

400 EAST 1ST ST STE 308