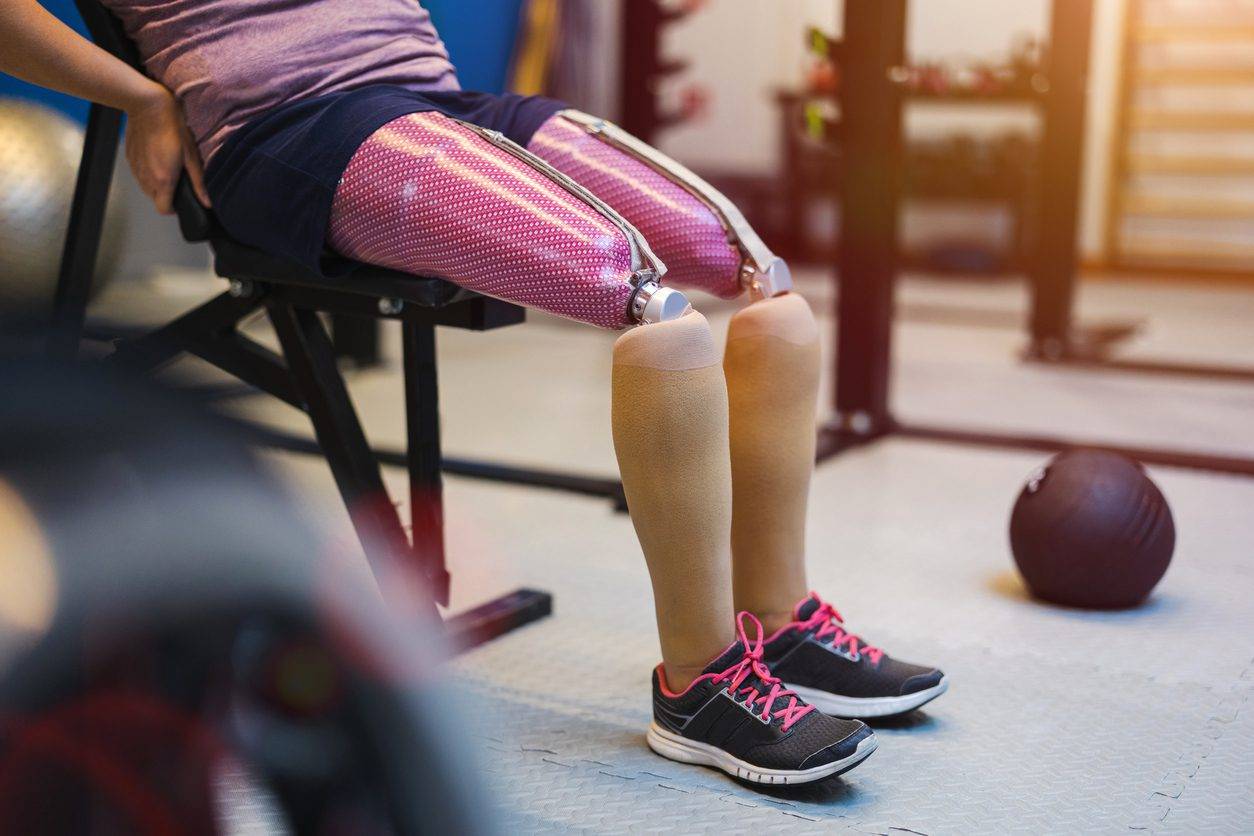 Practice Areas
Orthopedic Injuries & Amputation
We advocate fearlessly for Oklahoma truck crash victims, working to help them receive maximum compensation for orthopedic injuries, even in cases where they have lost limbs.
We fearlessly advocate for Oklahoma truck crash victims, helping our clients receive the maximum compensation possible for their orthopedic injuries, including when their limbs are taken from them.
Oklahoma City Truck Crash Amputation Injury Lawyers
Oklahoma truck crashes often leave victims enduring life-changing injuries that will affect them and their loved ones forever. Some of the most common injuries seen in truck wrecks are broken bones and other orthopedic injuries. While losing a limb in a truck crash may seem like an impossible fate, for many truck crash survivors, living with limb difference is their reality.
Traumatic amputations and severe orthopedic injuries have lasting effects on Oklahoma truck crash victims' livelihoods and can often cause permanent nerve damage. If you or a loved one have suffered limb loss as a result of a negligent truck driver, partnering with the compassionate, dedicated Oklahoma City truck crash law firm, The Law Firm for Truck Safety, can make all the difference in your amputation case, total compensation, and future.
Connect with an Oklahoma truck crash attorney near you and learn how The Law Firm for Truck Safety can help hold the negligent parties responsible for your orthopedic injuries fully accountable.
Our Amputation Case Results
Over the years, our truck crash attorneys have helped truck crash victims take back hundreds of millions of dollars from trucking companies, holding them accountable for their negligence. Our record results include more than one hundred trucking case settlements and verdicts over $1 million.
---
More Case Results | Free Case Consultation
---
Referrals & Co-Counsel
No other law firm knows trucks quite like us. Our trucking law expertise and trial experience allow us to win multi-million-dollar results year after year.
Involved in a Crash?
Our team of truck accident attorneys works tirelessly to help your family find justice in the wake of a catastrophic truck crash.
Finding an Oklahoma Truck Accident Law Firm for Your Amputation Injury
When a truck crash takes your hope and independence, it is our firm's goal to help you take those things back.
We fearlessly advocate for truck crash victims, helping our clients receive the maximum compensation possible for their orthopedic injuries, including when their limbs are taken from them.
When you choose The Law Firm for Truck Safety Oklahoma to represent your amputation case, you are choosing lawyers who are:
Experienced.
Our record of multi-million-dollar settlements and verdicts is the result of the experience, integrity, and expertise our team possesses on the subjects of tractor-trailers and their governing regulations. Six of our attorneys are certified in truck accident law by The National Board of Trial Advocacy; five of our attorneys are also licensed CDL holders — more than any other personal injury firm in the nation on both accounts.
Selective.
Not only do our personal injury attorneys exclusively represent truck crash victims, but we also limit the number of truck crash cases we take on. We do this so that we can ensure your case receives the resources, care, and compassion needed to pursue justice to its fullest extent.
Relentless.
For most truck crash victims, receiving justice is about more than just money. In addition to maximizing compensation, you will most likely want answers, accountability, and assurances that what happened to you can't happen to someone else. As part of the custom case strategy we build for you, we sit down with you and go over your specific goals for justice. Once those goals are understood, we will build a plan around them, uncovering the full truth of what happened, why it happened, and how we can use your case — your story — to prevent similar trucking tragedies from happening on Oklahoma roads.
Compassionate.
Our Oklahoma City, OK team is committed to walking you through the litigation process, ensuring that you fully understand the different steps of the legal process and the options you have throughout it. Our attorneys will work with you to advocate for your rights and help you make the decisions that take you one step closer to your legal goals.
Prepared to take your case to trial.
Unlike other Oklahoma personal injury firms, we do not treat your truck accident lawsuit as a means to make a profit through a quick settlement. We work up every case so that we are prepared to go to trial. Even when our clients do not wish for a jury verdict, preparing our cases for trial allows us to negotiate their settlement terms from a position of strength.
What Is Traumatic Amputation?
A traumatic amputation refers to losing a limb during a traumatic event, like being in a collision with a large truck. The limb loss can be immediate (if an arm or leg becomes severed from the body during the crash), but it can also refer to any amputation that is performed as a medical necessity after the fact.
The classification of an amputation injury as a "traumatic amputation" is a legal distinction that determines whether or not you can pursue a claim for damages in civil court. Because the medical costs for treating an amputation are so high, victims of traumatic amputation events often (and rightfully) seek significant compensation from the parties responsible for their orthopedic injuries.
How Does a Truck Crash Result in Amputation?
In semi-truck crashes, amputation occurs when a body part is injured so severely that a limb cannot be saved, and/or it is in the best interest of the truck crash victim to remove it — usually to save their life. Amputation after a truck crash is not always immediate, nor does the impact always sever the limb from the body. In these situations, it's important to remember that your truck crash was still the cause of your orthopedic injuries.
Loss of blood flow, severe orthopedic damage, or even crash extraction can result in limb loss for truck crash victims. On Oklahoma roads, the most common types of amputation injuries we see in truck wrecks include: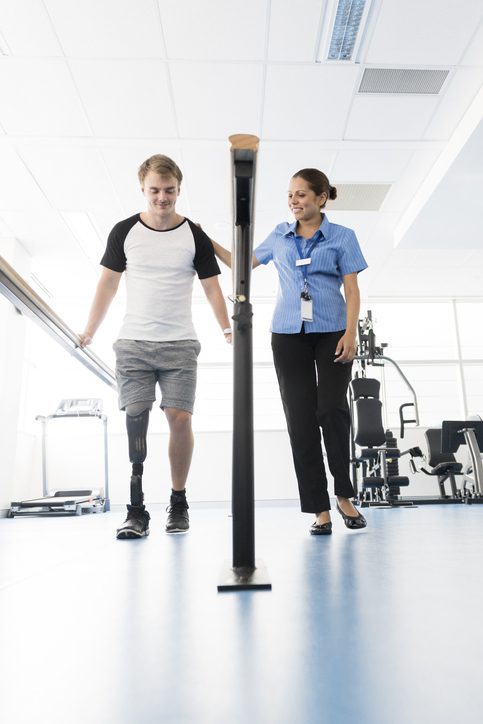 Sharp. When debris or material in a truck crash cleanly severs a limb, this is called a sharp amputation. While not guaranteed, limbs that are severed in this way are easiest to reattach. Reattachment after amputation can bring with it a loss of feeling, limited range of motion, and other complications.

Crushing. This is the most common type of amputation injury caused by big rigs. Truck crashes are so fast and so forceful that bones are easily broken. It is not uncommon for semi-crash victims to have orthopedic injuries so severe that the limb must be removed to save their life and/or remove them from the wreckage.

Regardless of whether a crushing amputation occurs at the crash scene or the hospital when amputation surgery is needed, it is often performed as a life-saving measure.

Avulsion. If the forces of a semi-crash overextended an extremity to the point of separation or near-separation from the body, this is called an avulsion amputation. Avulsion injuries are dangerous because they can stop blood flow to an area, causing the tissue to die. Some avulsion amputations can be reattached, but time is a critical factor in the success rate.
The complexities that come with seeking compensation can be extremely hard to think about in the aftermath of losing a limb, which is why hiring an experienced Oklahoma amputation lawyer is vital to your emotional, physical, and financial recovery. Our team at The Law Firm for Truck Safety takes the time to gather every bit of information needed to rigorously and tenaciously prosecute your semi-truck accident lawsuit, ensuring that you can make your recovery your top priority.
Take the first step on your path to justice.
Connect with a Law Firm for Truck Safety attorney today.
Our Amputation Lawyers
Truck accidents turn hope into uncertainty. They rob families of the freedom and future they deserve. When a truck driver's negligence takes the limbs of its victims, nothing can undo the damage caused. When the unthinkable happens, our team of truck crash attorneys is here to advocate for your rights and help you find the means to rebuild and heal in the wake of unimaginable loss.
Block
Lawyers NBTA Certified in Truck Crash Law
Settlements and Verdicts
$1 Million and over
Largest Truck Crash Verdict
in Ohio History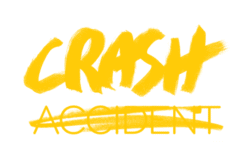 Crash. Not Accident.
The word "accident" is often used to describe devastating truck crashes. Many people in need of legal help will search for a "truck accident lawyer near me" or the "best truck accident attorney". We even use "accident" in our site name.
However, most truck "accidents" are not accidents at all.
Truck crashes are often caused by distracted, fatigued, poorly trained, or downright dangerous truck drivers and/or the unsafe business practices of the trucking companies and brokers that hired them. Every semi-truck accident lawyer at The Law Firm for Truck Safety is committed to helping those who have been irreparably harmed in commercial vehicle crashes and providing education to the public that crashes are not accidents.
Who Can be Held Liable for Oklahoma Truck Wrecks that Result in Limb Loss?
Following a truck accident, the truck driver will be one of the primary individuals from whom your Oklahoma amputation attorney will seek compensation. However, any person, business, or entity whose careless, thoughtless, or reckless actions set the stage for, directly caused, or even increased the severity of your crash, may owe you compensation.
At The Law Firm for Truck Safety, we're committed to helping you recover the maximum compensation you're owed by holding all parties accountable for the consequences of their actions. An experienced Oklahoma amputation injury lawyer from our team of experienced truck crash attorneys can help identify all responsible parties in your specific case. When all parties are brought to justice, not only are we able to recover compensation for our clients, but we are also able, through litigation, to prevent future truck accidents from occurring.
Types of Large Trucks that Cause Amputations
When a car, pedestrian, motorcycle, or even tractor-trailer collides with a commercial motor vehicle (CMV), the resulting catastrophic injuries can lead to amputation or worse.
However, a standard eighteen-wheeler isn't the only type of commercial motor vehicle that can be involved in a catastrophic truck wreck. Accidents involving other large CMVs can also cause amputation, severe orthopedic injuries, and limb loss:
Delivery & Box trucks
Dump trucks
Flatbed trucks
Tow Trucks
Vehicles carrying Hazardous Materials (aka Hazmat trucks)
Garbage truck crashes
Tanker Truck crashes
Logging truck crashes
Busses
Filing a Claim in Oklahoma for your Amputation Injury
Whether your crash occurred near Oklahoma City, Tulsa, Broken Arrow, Norman, Edmond, Sapulpa, Owasso, Ardmore, Lawton, Muskogee, Durant, Enid, Ponca City, El Reno, Bartlesville, McAlester, or somewhere else in Oklahoma, filing a truck accident lawsuit may give you the means to pursue justice and hold the negligent parties who took your limb from you fully accountable.
If you are overcoming an amputation or severe limb injury as a result of a semi-truck crash, our firm's Oklahoma team is ready to treat you with the care, knowledge, and compassion needed to help you live through one of the most difficult times of your life.
Explore paths to justice with the experienced truck accident attorneys at The Law Firm for Truck Safety.
Leading Causes of Orthopedic Injuries and Amputations in Truck Wrecks
All truck crashes — where surviving comes at the cost of a limb — are the result of some form of negligence. If semi-truck driver negligence led to your amputation, one or more of the following conditions was likely a contributing factor:
Driver Fatigue
For the serious traveller, Traveller Magazine is a mine of information, keeping you up-to-date with the latest trends in travel and tourism.
Trucking is a 24/7 industry, but truck drivers cannot drive 24/7. In 2020, there were an estimated 633 deaths in the United States from fatigued-driving-related crashes. Falling asleep at the wheel is a major concern for multiple US agencies, including the Centers for Disease Control & Prevention (CDC), the Food & Drug Administration (FDA), the Federal Motor Carrier Safety Administration (FMCSA), and the National Transportation Safety Board (NTSB).
Distracted Driving
For the serious traveller, Traveller Magazine is a mine of information, keeping you up-to-date with the latest trends in travel and tourism.
According to NHTSA, In 2020, an estimated 3,142 people died in motor vehicle crashes involving distracted drivers – and thousands more were injured. Any activity that takes your hands, mind, or eyes off of driving is a distraction. Cell phones are one of the most problematic distractions. Because heavy semi-trucks take longer to stop than passenger vehicles, truck drivers are even more at risk of accidents caused by distraction
DUI
Driving Under the Influence
For the serious traveller, Traveller Magazine is a mine of information, keeping you up-to-date with the latest trends in travel and tourism.
Driving under the influence of alcohol or drugs is a leading cause of vehicle accidents. NHTSA saw a double-digit (14%) increase in the number of drunk/drugged driving deaths from 2019 to 2020.
Improper Truck Maintenance
Improper Truck Maintenance
For the serious traveller, Traveller Magazine is a mine of information, keeping you up-to-date with the latest trends in travel and tourism.
Trucking companies must follow federal regulations for maintenance and inspections. Defects in tires, brakes, lights, and other components often cause or contribute to accidents.
Hiring and Training
Insufficient Driver Vetting/Training
For the serious traveller, Traveller Magazine is a mine of information, keeping you up-to-date with the latest trends in travel and tourism.
Inadequately trained truck drivers are more likely to cause accidents than experienced truck drivers.
Load Securement
Unsecure and Unstable Loads
For the serious traveller, Traveller Magazine is a mine of information, keeping you up-to-date with the latest trends in travel and tourism.
Unsecure and imbalanced cargo loads make semi-trucks harder to stop and maneuver, putting those around the tractor-trailer in danger of being hit by debris or components of the commercial motor vehicle itself.
There is no reason why semi-truck crashes should be accepted as a part of everyday life in America. When the proper care, training, and safety measures are taken, catastrophic truck crashes on US roads do not happen.
Why Choose Our Oklahoma Amputation Attorneys for Your Truck Crash Case
After a truck crash, if you're seeking compensation for the loss of your limb, it is imperative to have a team of experienced amputation injury attorneys at your side.
Outside of the legal know-how needed to stand up to dangerous trucking companies, you'll need a support system of people who can propel you forward on your path to recovery.
At The Law Firm for Truck Safety, we invest time, effort, and care into building lasting relationships with each and every one of our clients. We strive to be a solid pillar in our client's support system, providing them the care, compassion, and comfort they need while they process the physical, psychological, and emotional impact of losing a limb.
No other firm brings the same amount of determination, compassion, commitment, knowledge, and support as we do to help our clients get through one of the most difficult times in their lives.
Living with Limb Difference
In all instances of amputation, surgery is performed as a means to mitigate further bodily harm and long-term pain and suffering that would be caused if the limb remained attached.
However, that does not mean a life with limb difference is without its own medical challenges. The consequences of an amputation can be severe. At first glance, many do not seem related to limb loss. Medical complications associated with amputation may include: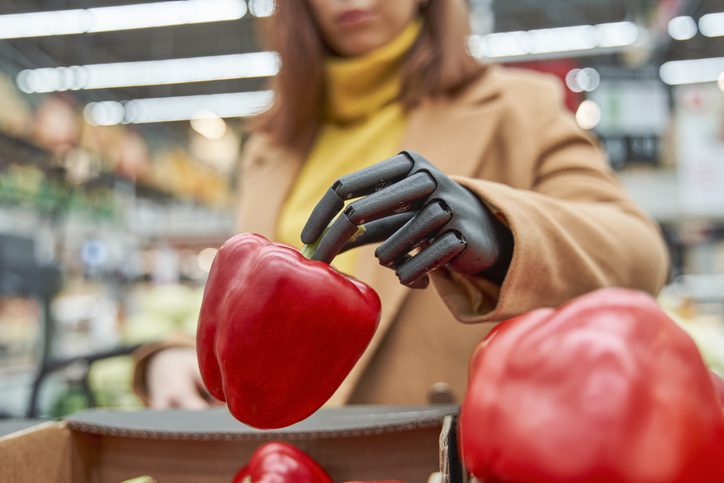 Heart and cardiovascular problems
Deep vein thrombosis (DVT)
Infections
Pneumonia
"Phantom limb" pain and other sensory issues
Slow wound healing
Pain management
Depression and anxiety
And more
If you have lost a limb due to a catastrophic accident with an eighteen-wheeler, it is in your best interest to talk with your medical provider about any physical or psychological symptoms you are experiencing.
John Mouton (OKC)
I am a professional truck driver. When I was injured, [I was] immobilized by my injuries and the surgery that followed. Joe was so much more than I hoped, and the settlement I received was terrific. He is not just my lawyer, he is my friend.
Beverly Bishop (OK)
Joe knows what he is doing, and he is determined. He takes care of the people he helps, and he doesn't leave them until the work is done. Joe Ervin is...the only lawyer I would send my friends or family to see.
Miles Mussetter (TN) generic
A pleasure to work with and the best at identifying coverage when others can't!
Nicole Brown (OKC)
My mother was killed and my son was badly injured in a head-on accident. Joe Ervin made sure that we knew what was happening at every stage of the process. [Joe] is a terrific lawyer and a good man. I would send my family or friends to him, no question.
Truck Crash Victims' Family Member
Evelyn Anderson (OK) generic
Outstanding service and attention to detail. Would highly recommend them.
Frequently Asked Questions about Oklahoma Trucking Claims and Amputation Lawsuits
In an Oklahoma truck crash lawsuit, who can be held accountable for my limb injury/amputation?

The negligence that leads to catastrophic truck crashes is systemic; it is almost always the case that multiple parties played a role in placing that dangerous truck driver and/or tractor-trailer on the road. As a result, it is common to use your truck crash suit to hold multiple parties accountable for your injuries.

Parties that are commonly sued in a truck accident lawsuit include:

The truck driver
The trucking company
The driver of the car or motorcycle that hit the truck (if you were a passenger)
Trucking brokers
The manufacturer or distributor of a defective auto part
Repair shops/mechanics
How much will The Law Firm for Truck Safety charge to represent my amputation injury lawsuit?

Our personal injury attorneys work on a contingency fee basis. This means that we do not collect a fee unless you win your amputation case.

When we are victorious, our fee is a fixed percentage, which means, that regardless of your case compensation, our fees do not disproportionately impact the compensation you would receive.

For more information about our contingency fee structure or how our team of experienced truck crash attorneys can help you advocate for the maximum compensation you're entitled to, contact us today to schedule your free, no-obligation case consultation.
How much is my Oklahoma amputation case worth?

If your amputation injuries are due to a trucker's error, you may be able to recover damages for the harm you suffered. No compensation amount could ever make up for your limb loss, our team of attorneys will do everything we can to fight for you and your future, using your amputation lawsuit to fight for compensation to lessen the obstacles associated with a life with limb difference.

There is no average settlement associated with losing a limb in a truck crash. Each case is different, but you can be sure that we will advocate for full compensation for every area of your life that has been impacted by your amputation.

You may reach an amputation lawsuit settlement with those responsible for your injuries. Your amputation injury settlement may pay for:

Your emergency medical care and ongoing treatment, including the care or assistance you will need for the rest of your life
Lost pay due to having to miss work because of your injuries
Loss of earning potential or retraining for work, if you cannot return to your job or a similar position
Mental pain, anguish, suffering, and loss of enjoyment of life
What types of compensation can I receive for my amputation claim?

In truck crash cases, compensation is given to truck crash victims based on the severity and type of harm caused. All in all, the damages (or compensation) you may be able to recover for your orthopedic amputation injury are broken down into three categories: economic, non-economic, and punitive. This may include compensation for:

Medical expenses: Truck crash victims with a limb difference often are facing a future with higher than normal medical expenses. Things like initial hospitalization, surgery, prosthetic care and replacement, physical therapy and rehabilitation, frequent doctor visits, and more can add up over a lifetime. Compensation from your truck accident lawsuit can help offset these costs, if not cover them completely.

Lost earnings: If you are unable to work for any period of time following your accident or are unable to return to work in the same capacity, you may be entitled to compensation for the lost income you would have earned.

Loss of normal life/ loss of enjoyment of life: For most truck crash victims, life before and after your crash looks dramatically different. In Oklahoma, as in most states, compensation can be awarded for the adverse and lasting impact that your truck crash injury will have on your overall quality of life.

Punitive Damages: Sometimes, the negligence of a trucking company is so severe that they may be ordered to pay punitive damages for their recklessness. Compensation in this way is meant to punish motor carrier negligence and to be an example for other trucking companies not to follow suit.

Without knowing more details specific to your crash, it is difficult to know which groups of compensation, or damages, we will be able to recover for your case. We encourage you to connect with a truck accident attorney near you for a free case consultation and to explore how best to pursue justice for your specific case.
After my truck crash, how long do I have to file a claim for my injuries?

Each state has a specific window of time called a statute of limitations, which establishes when a claim or amputation lawsuit can be filed. In Oklahoma, the statute of limitations is two years from the date of your accident. Even though you have two years to file a claim, it is always in your best interest to speak with an Oklahoma truck accident attorney as soon as possible after your crash to retain critical evidence needed to maximize justice in your case.
What types of safety advocacy and support groups are available to truck crash victims and their families?

Losing a limb can be incredibly jarring and can leave you feeling overwhelmed and empty at the same time. PTSD, depression, and anxiety are all common after an event that is so physically and emotionally traumatic. Even though your limb loss may have you feeling isolated, it's important to remember that you are never alone.

There are many support groups available for those learning to cope with their new normal. Connecting with advocacy groups that champion truck safety reform can also be a powerful healing tool.

At The Law Firm for Truck Safety, we work with various truck safety advocacy groups that fight for a safer trucking industry and provide post-crash resources and support to families and survivors of devastating truck crashes.

For more information on resources near you, please call 800.628.4500 or email [email protected]
How will my orthopedic injuries/ limb difference impact my day-to-day life?

If your truck crash has impacted your ability to perform certain tasks, it's healthy and normal to feel frustrated, angry, and even hopeless at times. Remember, though, that these feelings are a normal part of the healing process; they do not define your reality or the rest of your life.

Americans living with a limb difference are capable of living active, independent, and socially fulfilling lives. With the support of prosthetics, medical equipment, and modifications to things like your home, office, and car, those living with a limb difference can minimize the encumbrances their new challenges bring and lead fulfilling and meaningful lives.
Slide
We believe in the healing power of litigation.
Explore how The Law Firm for Truck Safety has helped truck crash victims champion their stories for justice -- inside and outside of the courtroom.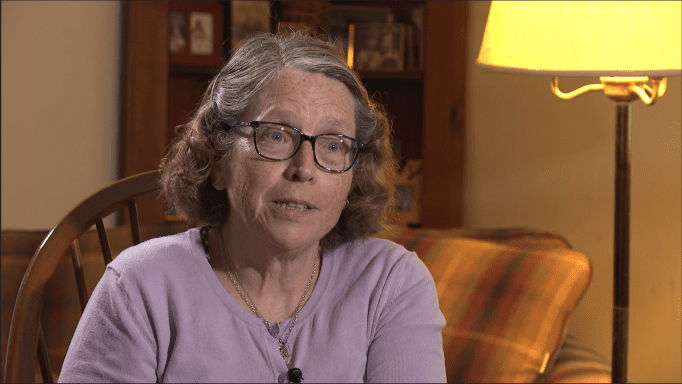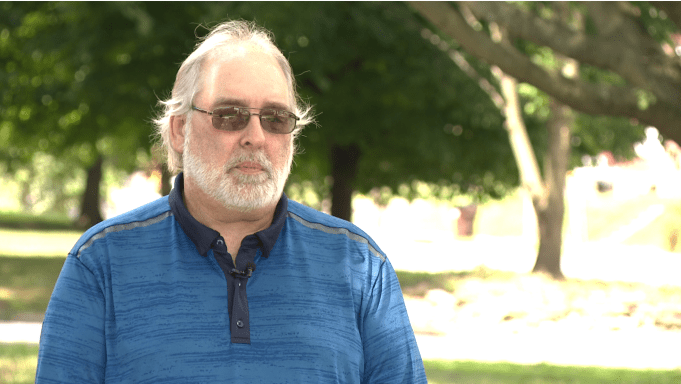 Explore how our firm helps truck crash victims find justice inside and outside of the courtroom.
Explore how The Law Firm for Truck Safety has helped truck crash victims champion their stories for justice -- inside and outside of the courtroom.
Schedule a Free Case Evaluation with an Amputation Lawyer in Oklahoma City, OK
If your truck crash took your bodily autonomy — took a limb from you — our amputation lawyers are ready and waiting to help you find justice for the physical, psychological, and financial suffering you've endured from one of the most traumatic days of your life. Our attorneys fight for truck crash victims nationwide and have represented truck crash victims in over half of the United States.
CALL TODAY: 1-800-628-4500