In a huge win for truck crash victims and their families, the Supreme Court announced it will not review a Ninth Circuit Court of Appeals Decision that would have severely limited the legal recourse victims of truck crashes have against transportation brokers and truck companies.
On June 27, 2022 SCOTUS denied certiorari, in the case of in C.H. Robinson Worldwide, Inc. v. Allen Miller.
CASE TIMELINE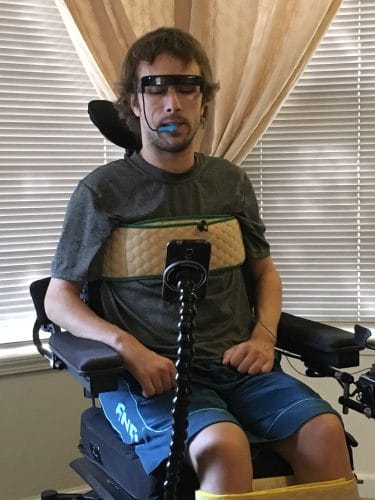 In 2018, a tractor trailer crossed the median on I-80, flipped over and blocked all lanes of travel. Michael Miller, now 30, unavoidably struck the trailer and was rendered quadriplegic.
Miller's claims for negligence include the allegation that truck broker C.H. Robinson Worldwide, Inc. hired RT Service which was a "chameleon" motor carrier—a truck company that changes names and applies for a new USDOT number to avoid government fines and insurance premiums. The lawsuit also alleged:
[T]here were red flags . . . including that [RT Service] and/or Rheas Trans have a history of safety violations; over 40% of their trucks have been deemed illegal to be on the road when stopped for random inspections; they have been cited numerous times for hours of service violations and false log books; and their percentage of out of service violations is twice that of the national average.
The U.S. District Court in Reno, Nevada dismissed Miller's claim in November 2018, deciding that the Federal Aviation Administration Authorization Act (FAAAA) preempted his claim.
The Ninth Circuit Court of Appeals overruled that decision and ordered that Miller could proceed with his claims. C.H. Robinson moved the U.S. Supreme Court to grant certiorari: to review and overturn the Court of Appeals.
On May 24, 2022, the Solicitor General filed a brief recommending the Supreme Court deny certiorari and provided a well-reasoned opinion supporting its position.

WHY IT MATTERS
At issue in this claim was whether transportation brokers were immune from negligence lawsuits as a matter of law, regardless of how egregious their actions are.
If SCOTUS had heard this case and CH Robinson's claim prevailed, brokers would be able to act with impunity and hire the cheapest and worst motor carriers/drivers. And when those actions inevitably caused devastating crashes, truck crash victims and their families would be unable to pursue sufficient legal recourse for the harm caused.
On its face, C.H. Robinson Worldwide's claim was troubling enough, but the federal law cited opened the door for a far more disturbing precedent to be set. If the Supreme Court granted certiorari and agreed with C.H. Robinson's claim, depending on the reasoning of the Court, the decision could have put an end to negligence claims for all trucking cases and led to further similar decisions.
If successful, this would have meant that a driver of an 18-wheeler on drugs, texting, fatigued, etc., could cause a crash that disabled or killed someone, and the victim and their family would have no legal recourse.
The Supreme Court's decision to deny certiorari to C.H. Robinson Worldwide, Inc. serves as a sharp reminder to trucking companies and motor carriers everywhere that attempts to shirk responsibility for the destruction their negligence causes will not be tolerated in this country.
As champions for truck crash victims and truck safety advocates, we are pleased to see that justice prevailed here, but we also know there is much more work to be done.
Thank you to Rena Leizerman and to Public Citizens for their hard work on this issue. Thank you to all who have offered words of encouragement and support.
Miller's trial is scheduled to begin on January 9, 2023. His lawyers are Rena Leizerman and Michael Leizerman at The Law Firm for Truck Safety, a law firm with offices across the country that represents the victims of truck crashes.
CASE BRIEFS FILED:
Ninth Circuit opinion: Ninth Circuit Opinion 2020-09-28
C.H. Robinson's petition: CHR's Petition for Writ of Certiorari 2021-04-08
Miller's response: Miller's Resp 2021-06-16
C.H. Robinson's reply: CHR's Reply Brief 2021-07-07
Brief for the United States: Solicitor General Brief 2022-05-24
MEDIA INQUIRIES:
Michael Leizerman – [email protected] | 1-800-628-4500
Rena Leizerman – [email protected] | 1-800-628-4500