Introducing Leizerman & Young, LLP
Only two firms in Ohio dedicate over 90% of their work to representing injured survivors and families of truck crashes: Toledo-based Leizerman & Associates and Cleveland-based Young & McCarthy. Our two firms have now merged, becoming Leizerman & Young, LLP with lawyer-staffed offices near Columbus, Cleveland and Toledo to best serve you.
Michael Leizerman and Andy Young have been friends and collaborators on nationwide safety initiatives for years. Both enjoy national reputations, record-setting verdicts and settlements and invitations to educate attorneys throughout the country on litigating truck crash cases. Both are fiercely compassionate trial attorneys, maximizing recoveries for their clients and co-counsel. And together they will continue to advocate for truck safety initiatives aimed at preventing truck crashes at local and national levels.
Why Leizerman & Young?
1. Four Board-Certified Attorneys in Truck Accident Law
No other law firm in the country has as many attorneys with Board Certification in Truck Accident Law. Attorneys Michael and Rena Leizerman, in partnership with the National Board of Trial Advocacy (NBTA) and the Academy of Truck Accident Attorneys (ATAA), spearheaded efforts to obtain the first and only American Bar Association-accredited board certification in truck accident law in the country. Both Michael and Rena are among the first in the nation to become board certified. Andy Young and Joshua Leizerman also earned this distinction.
To become board-certified, attorneys must demonstrate skill and expertise in truck accident law by passing a rigorous exam, obtaining a high score on a truck accident law experience matrix, and providing references from judges, opposing counsel, truck industry experts, and more. Less than 1% of attorneys have achieved this distinction in truck accident law.
2. Four Attorneys Licensed to Drive Commercial Trucks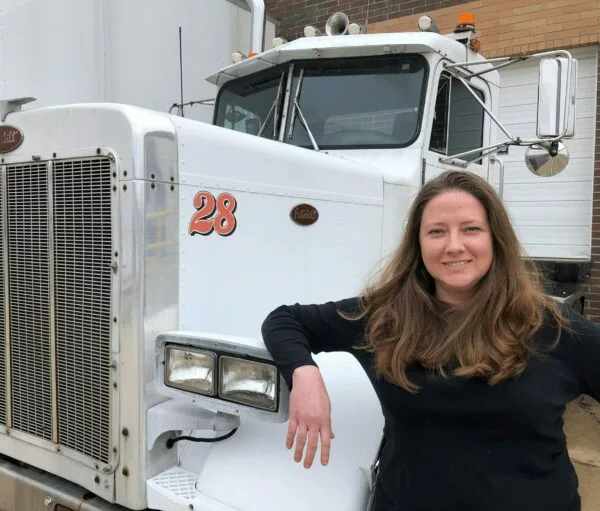 No other law firm has as many lawyers as Leizerman & Young who hold a license to drive commercial trucks. Four of our attorneys hold "Class A" commercial driver licenses (CDLs). We believe it is imperative to step into the shoes of the truck driver. Andy Young even owns a Peterbilt tractor and 45-foot trailer that he enjoys driving on weekends, hauling racecars to and from racetracks in Ohio. We understand the complexities of driving a vehicle whose size and weight is many times that of an ordinary car. This hands-on training and experience is unique among law firms and translates into laser-focused analysis of root causes, excellent case strategy, and rigorous depositions of truck drivers and companies.
Only 1% of all licensed drivers in the United States are licensed to drive a tractor-trailer with a Class A CDL. The fact that four of our attorneys have earned this license gives us a tremendous edge in terms of the technical and practical aspects of truck accidents; equally important, it increases our credibility in court and when working with the trucking industry and regulators on legislative initiatives to improve truck safety laws.
3. Over 50 Multi-Million Dollar Settlements and Verdicts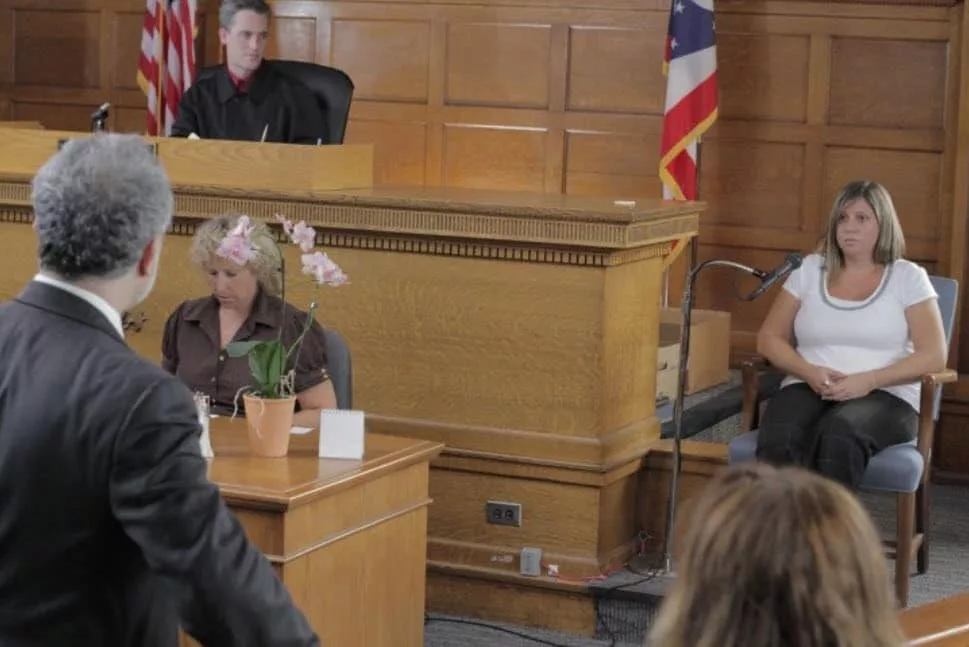 Our attorneys hold record verdicts. Michael Leizerman holds the largest wrongful death consortium-only verdict in Ohio: $16 million. Andy Young holds the largest truck crash verdict in Ohio: $42.4 million verdict. Our in-house appellate attorneys have preserved our verdicts against challenges at both the appellate and supreme court levels. Leizerman & Young's attorneys have secured over 50 multi-million settlements and verdicts.
Our team has brought claims against over 300 truck companies, including against some of the largest carriers in the country, as well as against the other key players in the transportation industry (like highway construction companies, product manufacturers, freight brokers and shippers). As a result, we have previously taken depositions of the key safety personnel and are familiar with the leadership of the major truck companies and industry players.
Our substantial experience, coupled with the insurance industry's knowledge of our trial and settlement successes, continues to translate into premium results for our clients. One prominent insurance defense lawyer wrote, ""DO NOT underestimate the importance of a lawyer like Leizerman to produce the mega-verdict. There are about 12-15 lawyers around the country that are the best of the best in transportation related verdicts."
4. Publications and Lectures on Truck Crash Law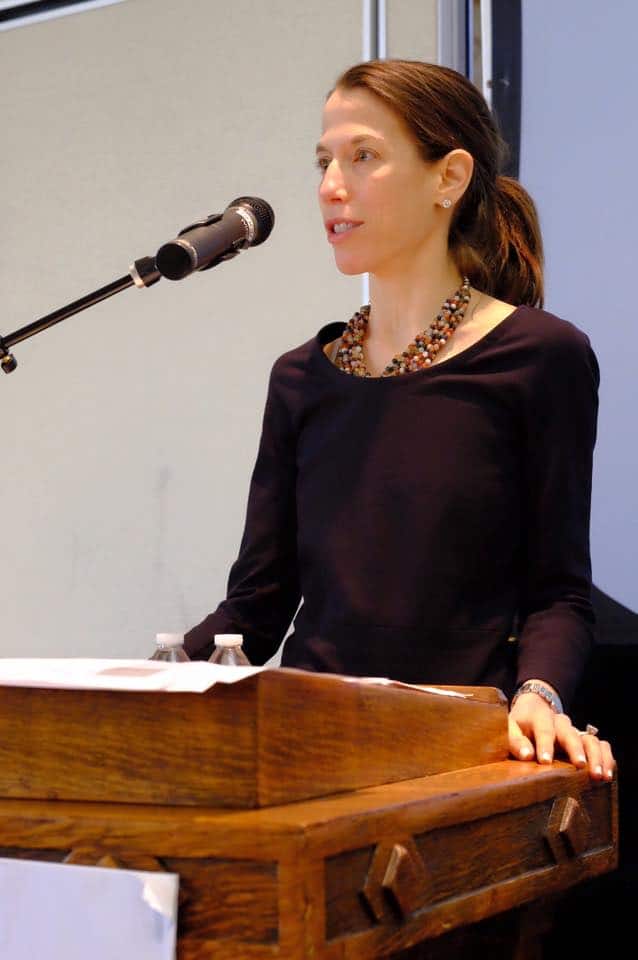 Michael and Rena Leizerman co-authored Litigating Truck Accident Cases, a three-volume treatise published by Thomson Reuters Corporation, the largest legal publisher in the world. The treatise is updated every year and is the definitive source on truck accident law and litigation, with over $1 million in sales.
We are passionate about staying at the forefront of developments in truck accident law and technology and about educating other lawyers and the public about these issues. Collectively, attorneys Andy Young and Rena Leizerman have published eight articles for the AAJ Trucking Litigation Group's Journal of Trucking Litigation. Both have also published numerous articles for various other organizations and have been quoted in trucking industry trade publications. Michael Leizerman and Andy Young have been interviewed by television news media, radio show hosts, and quoted in web media. And Rena Leizerman was a guest on the public radio program "Your Legal Rights" to discuss and answer questions about new safety technology and catastrophic truck accidents.
Our attorneys frequently are invited to lecture and teach the essentials of truck accident law and trial strategy. Our lawyers collectively have spoken on over 200 occasions before lawyers and legal professional associations throughout the country and in Canada. See here for our upcoming speaking schedule.
While many co-counsel bring us into their cases solely to maximize recoveries for their clients, some also elect to use the experience to gain 1-1 training in truck accident law and litigation. We welcome the opportunity to share our knowledge and experience with lawyers all across the nation.
Both Michael Leizerman and Ellen McCarthy have served as adjunct professors to the University of Toledo College of Law and the Cleveland Marshall College of Law, respectively. Rena Leizerman currently teaches an advanced seminar in truck collision law and practice at the University of Toledo College of Law. We believe this the only accredited course on trucking litigation offered anywhere in the country. Rena also share her briefs and research on complex trucking law issues with lawyers all across the country.
5. Leadership in Truck Litigation Groups and Legal Professional Associations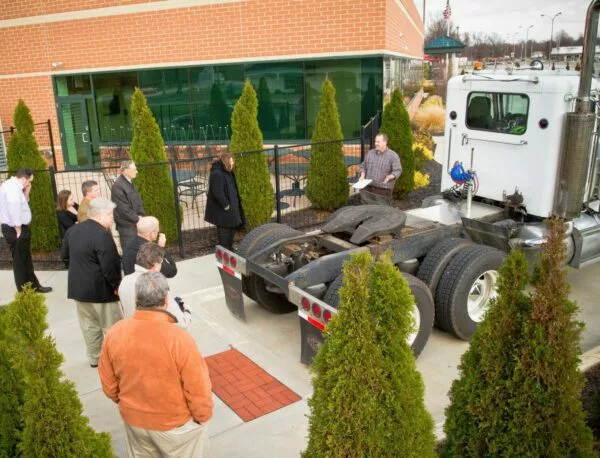 We are deeply committed to service. Andy Young and Joshua Leizerman were the founding chair and vice-chair of the Ohio Association for Justice (OAJ)'s Truck Safety Section. Michael Leizerman was a founding chair of the Academy of Truck Accident Attorneys (ATAA). He was also the founding chair of the American Association for Justice (AAJ)Trucking Litigation Group in 2002. Andy Young presently is on track to become the chair of the AAJ Trucking Litigation Group in 2022. Rena Leizerman is the founding president of the National Board of Truck Accident Attorneys (NBTA).
Our attorneys have also served in leadership roles in other legal professional associations. Ellen McCarthy serves as a Board of Trustee for the American Board of Trial Advocates (ABOTA). She is also immediate Past-President of the Ohio Association for Justice.
Our attorneys have also enjoyed judicial appointments by both Federal and State Court Judges. Rena Leizerman (in 2020) and Andy Young (in 2003) have been appointed by a Federal Judge to serve on two of the United States District Court's Magistrate Selection Committees. Ellen McCarthy and Andy Young have repeatedly been appointed by State Judges to the Judicial Conference of the Eighth Judicial District. They both have also been appointed by the Ohio Supreme Court to serve on the Commission on Legal Education Opportunity and the Board of Bar Examiners, respectively.
Our peers have recognized our professional leadership. Our lawyers have received awards for Lifetime Leadership from the AAJ Trucking Litigation Group, Distinguished Services Award from OAJ and other professional recognition.
6. Truck Safety Advocates Working to Prevent Truck Crashes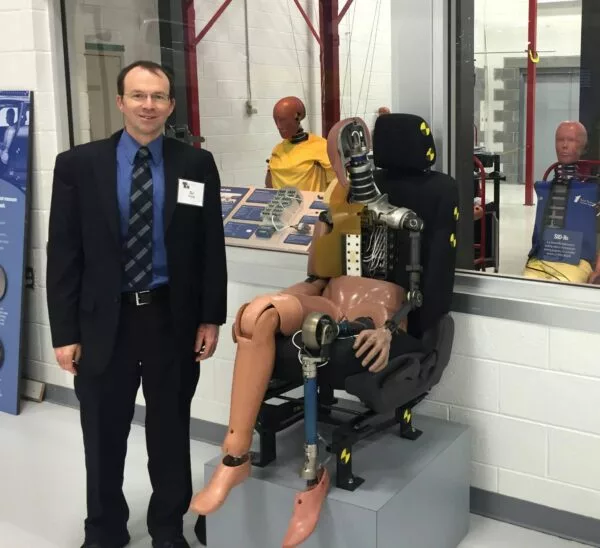 Truck safety advocacy is one of our core values. Our attorneys are committed to donating time and money to various truck safety and highway advocacy groups, including to Roadsafe America and the Institute for Safer Trucking.
In addition, Andy Young supports and volunteers at AnnaLeah & Mary for Truck Safety.  Andy first began working with these safety organizations as part of an Underride Roundtable hosted by the Insurance Institute for Highway Safety (IIHS).  Andy served on the IIHS Underride Roundtable's organization committee and acted as moderator for two events and symposiums in 2016 and 2018.
Andy also helped drive a truck and trailer fitted with a sideguard to a Washington D.C. crash test event hosted by AnnaLeah & Mary for Truck Safety and StopUnderrides.org. At the event, Andy served as the facilitator and spokesperson during three crash tests and moderated a panel discussion of truck industry experts.  Several U.S. House of Representatives and U.S. Senate legislative staff personnel attended this event.  As a result, Andy was invited to testify before the U.S. House of Representatives alongside the President of the American Trucking Associations, the President of the Owner-Operator Drivers Association (OOIDA) and other industrywide leaders.  Andy has also testified before the Ohio Senate as a member of OOIDA and as the chair of the OAJ's Truck Safety Section.  Michael Leizerman also has testified in Washington, D.C. before the Motor Carrier Safety Advisory Committee (MCSAC) of the U.S. Department of Transportation (DOT) Federal Motor Carrier Safety Administration (FMCSA).
Our firm is donating funds to pay for side underride guards as a pilot program for five City of Cleveland garbage trucks.  Andy Young also is a founder of the City of Cleveland's Vision Zero Taskforce and currently serves on three of the City of Cleveland's Vision Zero subcommittees.
We Want to Help You with Your Truck Crash Lawsuit Today
Our lawyers have been consulted and hired as co-counsel all over the country. When hired we frequently hear, "I want to be a sponge and learn all I can from you." We make the commitment to our co-counsel to share all that we know. Several of our co-counsels have involved us in so many repeat matters that they have now become leading authorities in truck crash law. Some of our best friendships and relationships have come from working with our co-counsels.
We have represented and received referrals from state and federal judges, members of congress, trucking defense lawyers, and even court reporters (who really get to see lawyers in action), as well as attorneys in all practice areas.
While we primarily operate out of Ohio, we handle cases nationwide with attorneys licensed to practice law in nine States and in Washington, D.C. We have helped attorneys handle truck accident cases on a pro hac vice basis in an additional 17 States. Our clients have come from almost every state in the country and as far away as Canada and South Korea. Why hire Leizerman & Young to help you? Because no other law firm in Ohio, and or arguably no other law firm in the entire country, can provide you extend the combined truck accident litigation experience and expertise of that the lawyers at Leizerman & Young, LLP have to offer you. We look forward to working with you.