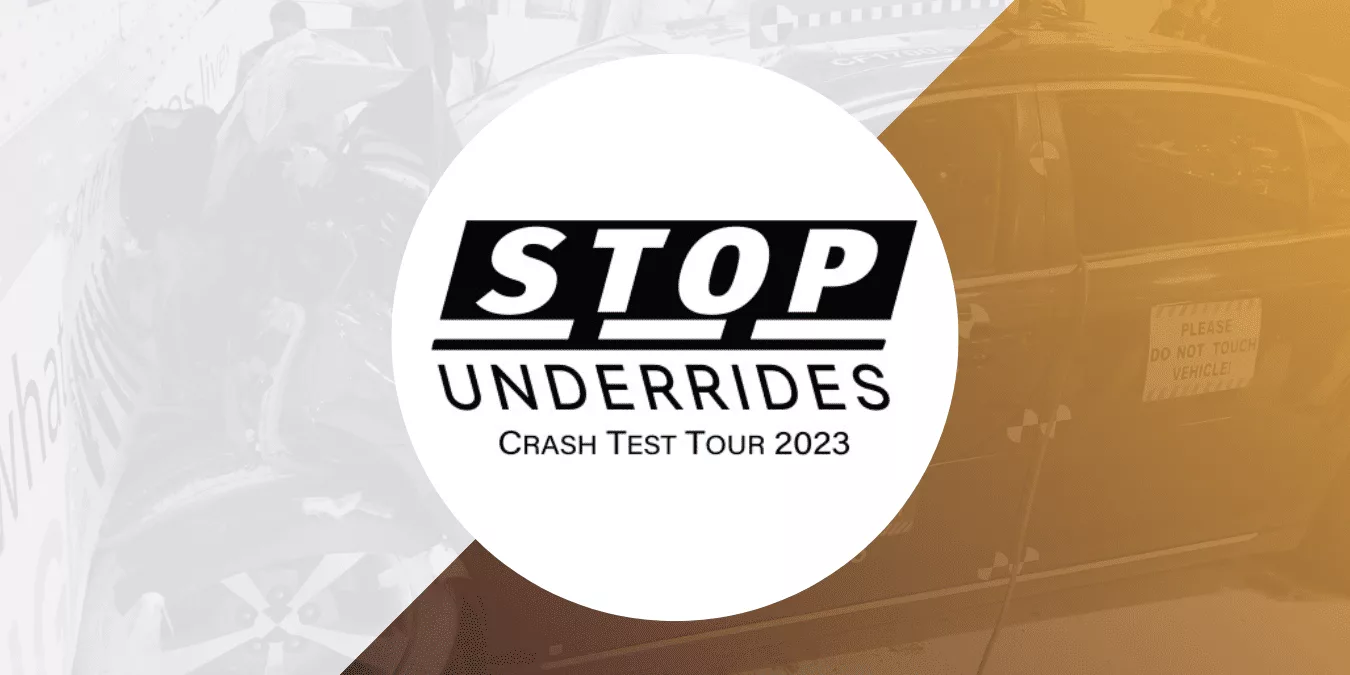 Speaker
Andy Young

The Law Firm for Truck Safety Managing Partner | Ohio

Andy is Board Certified in Truck Accident Law by the National Board of Trial Advocacy. He is the founding Chair of the Ohio Association for Justice's Truck Safety Section. He is an elected officer of both the American Association for Justice's Trucking Litigation Group and the Academy of Truck Accident Attorneys. Andy is a past President and a past "Member of the Year" award recipient of the Lorain County Bar Association.

He is AV-rated by MartindaleHubbell and is a member of the American Board of Trial Advocates (ABOTA). Andy consults with attorneys throughout the nation on truck law and trial strategy.
Date
Apr 17 - 21 2023
Expired!
Stop Underrides Crash Test Tour / 2023 WREX Crash Conference
Join advocates in the safety and advocacy community for a unique opportunity to witness underride crash testing and learn about the latest advancements in road safety technology.
Underride crashes, where a vehicle collides with the side or rear of a larger truck or trailer, can be particularly deadly for passengers in smaller vehicles. At this event, you'll witness firsthand how underride guards, a safety device installed on the side or back of large trucks and trailers to prevent cars from sliding underneath, are put to the test in realistic crash scenarios.
You'll hear from leading experts in the field of road safety, who will share insights into the latest research, engineering and technology that is improving the safety of our roads. This is an opportunity to connect with like-minded individuals, exchange ideas and help shape the future of road safety.
Don't miss this chance to be a part of a vital conversation about road safety and see underride crash testing in action. Register now to secure your spot!