Sysco Corp.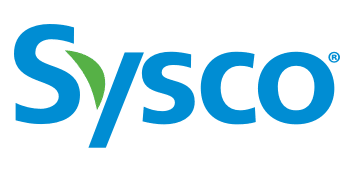 Leizerman & Young has handled cases against Sysco Corp. Sysco is the second largest private motor carrier in North America. It has over 18,500 vehicles and over 15,000 drivers on the road.
Its parent corporation, Sysco Corp., is a wholesale food retailer. In 2019, Sysco Corp. had annual sales of $60 billion.
As of May of 2020, motor carrier inspectors found about 1 in 7 (13.6%) of all commercial motor vehicles operating under Sysco Corp. authority (US DOT #156275) to be out of service. This means the trucks had such significant safety violations that motor carrier inspectors immediately declared them to be illegal to be on the road.
You can serve a lawsuit on Sysco Corp. at the following addresses in each state:
Sysco Corporation
1390 Enclave Parkway
Houston, TX 77077-2099 US
AK – Sysco Alaska
6601 Changepoint Drive
Anchorage, AK 99518 US
AL – Sysco Central Alabama
1000 Sysco Drive
Calera, AL 35040 US
AR – Sysco Arkansas
5800 Frozen Rd
Little Rock, AR 72209 US
AZ – FreshPoint Arizona
611 S. 80th Ave
Tolleson, AZ 85353-4025 US
CA – Sysco Central California
136 South Mariposa Road
Modesto, CA 95354 US
CO – Sysco Denver
5000 Beeler Street
Denver, CO 80238 US
CT – Sysco Connecticut
100 Inwood Road
Rocky Hill, CT 06067 US
FL – Sysco Central Florida
200 West Story Road
Ocoee, FL 34761
GA – Sysco Atlanta
2225 Riverdale Rd.
College Park, GA 30337 US
HI – Sysco Hawai'i – Big Island
215 D Railroad Avenue
Hilo, HI 96720 US
IA – Sysco Iowa
One Sysco Place
Ankeny, IA 50021 US
ID – Sysco Idaho
5710 Pan Am Ave
Boise, ID 83716 US
IL – Sysco Central Illinois
1 Sysco Drive
Lincoln, IL 62656-0620
IN – Sysco Indianapolis
4000 West 62nd Street
Indianapolis, IN 46268 US
KS – Sysco Kansas City
1915 E Kansas City Rd
Olathe, KS 66061 US
KY – Sysco Louisville
7705 National Turnpike
Louisville, KY 40214 US
LA – Sysco New Orleans
1451 River Oaks West
Harahan, LA 70123 US
MA – Sysco Boston
99 Spring Street
Plympton, MA 02367 US
MD – Sysco Baltimore
8000 Dorsey Run Road
Jessup, MD 20794 US
ME – Sysco Northern New England
36 Thomas Drive
Westbrook, ME 04092 US
MI – Sysco Detroit
41600 Van Born Road
Canton, MI 48188-2797 US
MN – Sysco Minnesota
2400 County Road J
Saint Paul, MN 55112 US
MO – Sysco St. Louis
3850 Mueller Road
St. Charles, MO 63301 US
MS – Sysco Jackson
4400 Milwaukee Street
Jackson, MS 39209 US
MT – Sysco Montana
1509 Monad Road
Billings, MT 59107 US
NC – Sysco Charlotte
4500 Corporate Drive N.W.
Concord, NC 28027 US
ND – Sysco North Dakota
3225 12th Avenue North
Fargo, ND 58102 US
NE – Sysco Lincoln
900 Kingbird Rd
Lincoln, NE 68521 US
NH – See ME address
NJ – Sysco Metro New York
20 Theodore Conrad Drive
Jersey City, NJ 07305 US
NM – Sysco New Mexico
601 Comanche Rd, NE
Albuquerque, NM 87107 US
NV – Sysco Las Vegas
6201 E Centennial Parkway
Las Vegas, NV 89115 US
NY – Sysco Albany
One Liebich Lane
Halfmoon, NY 12065-1421 US
OH – Sysco Cleveland
4747 Grayton Road
Cleveland, OH 44135 US
OK – Sysco Oklahoma
1350 W. Tecumseh Road
Norman, OK 73069 US
OR – Sysco Portland
26250 SW Parkway Center Drive
Wilsonville, OR 97070 US
PA – Sysco Central Pennsylvania
3905 Corey Road
Harrisburg, PA 17109 US
RI – See MA address
SC – Sysco Columbia
131 Sysco Ct.
Columbia, SC 29209 US
SD – See MT address
TN – Sysco Tennessee
One Hermitage Plaza
Nashville, TN 37209 US
TX – Sysco Corporation
1390 Enclave Parkway
Houston, TX 77077-2099 US
UT – Sysco Intermountain
9494 South Prosperity
West Jordan, UT 84081 US
VA – Sysco Virginia
5081 South Valley Pike
Harrisonburg, VA 22801 US
VT – See ME address
WA – Sysco Seattle
22820 54th Avenue South
Kent, WA 98032 US
WI – Sysco Eastern Wisconson
One Sysco Drive
Jackson, WI 53037 US
WV – See VA address
WY – See UT address